Multiple Florida Gators coaches are in pursuit of On300 DL Christian Garrett
2 min read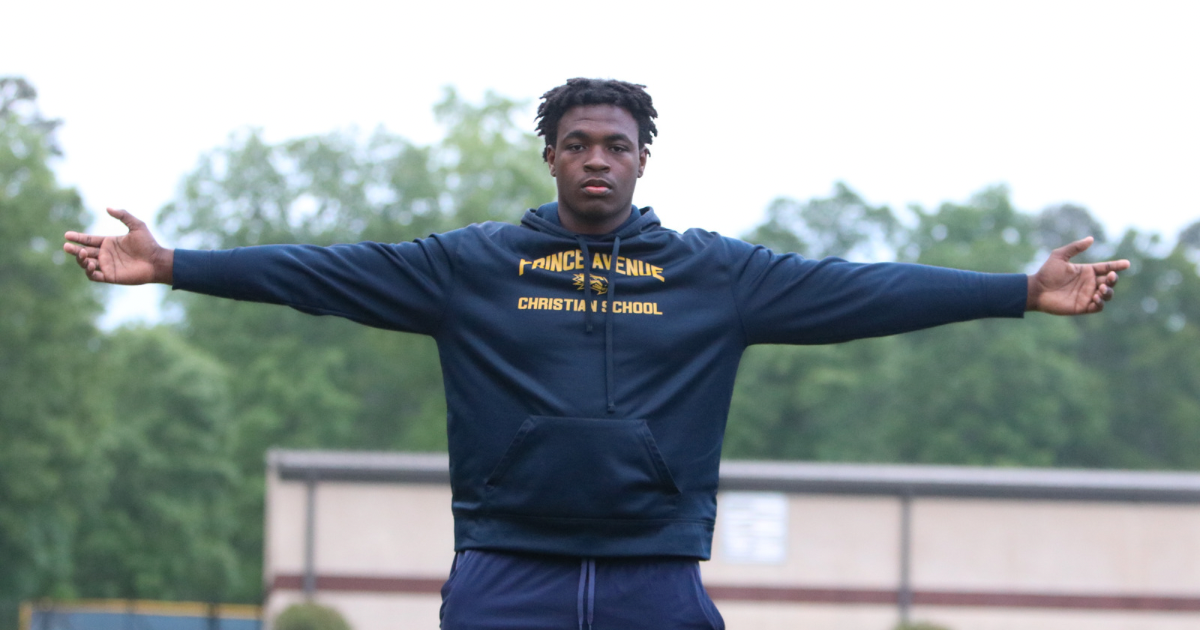 Roughly a month after setting foot in Gainesville, On300 defensive lineman Christian Garrett landed a scholarship offer from the Gators. That opportunity was presented to him last Tuesday.
Garrett, a 2025 prospect from Bogart (Ga.) Prince Avenue Christian School, is labeled the No. 19 defensive lineman and No. 179 prospect overall. On3 ranks him as a top-20 prospect in the state of Georgia as well.
"I think Florida is a great school. It has a nice scenery," Garrett told Gators Online. "You can tell the relationship it has between the coach and its players. When I visited there in April, you can tell they are always working to be better."
If all goes as planned, the 6-foot-4, 280-pound Garrett will be returning to the Swamp this summer. That will allow him to strengthen those relationships even more, as multiple UF staff members are currently linked to his recruitment.
"You can tell just based off a few conversations with (defensive line) coach (Sean) Spencer and (defensive line assistant) coach (Kali) James that they are some great guys with good vibes. Off the rip, they connected with me, laughed with me and all that, so yeah, I know they are some cool dudes," said Garrett.
Christian Garrett is forever grateful for his recruiting opportunities
In addition to the Gators, Garrett possesses offers from nearly a dozen programs. Highlighting that list are Georgia, Tennessee, South Carolina, Georgia Tech, Wake Forest and Vanderbilt among others.
According to On3's Recruiting Prediction Machine, UGA is trending with odds of 58.7 percent. Garrett spent his childhood cheering on the Bulldogs and lives just roughly 20 minutes away from Sanford Stadium as well. The Gators' odds of 26.9 percent are good enough for second in the RPM.
However, Garrett says he is not ready to dish out a list of front runners. He is attacking the process one day at a time and relishing an experience that very few get to have.
"I am not too worried about those things right now," said Garrett. "I'm just trying to enjoy this process and take everything in."
During the 2022 season, Garrett racked up 56 tackles (31 solo) and three sacks for the 14-0 Wolverines.
Stay tuned to Gators Online.
The post Multiple Florida Gators coaches are in pursuit of On300 DL Christian Garrett appeared first on On3.