Nathaniel Joseph explains why work ethic is important to him
3 min read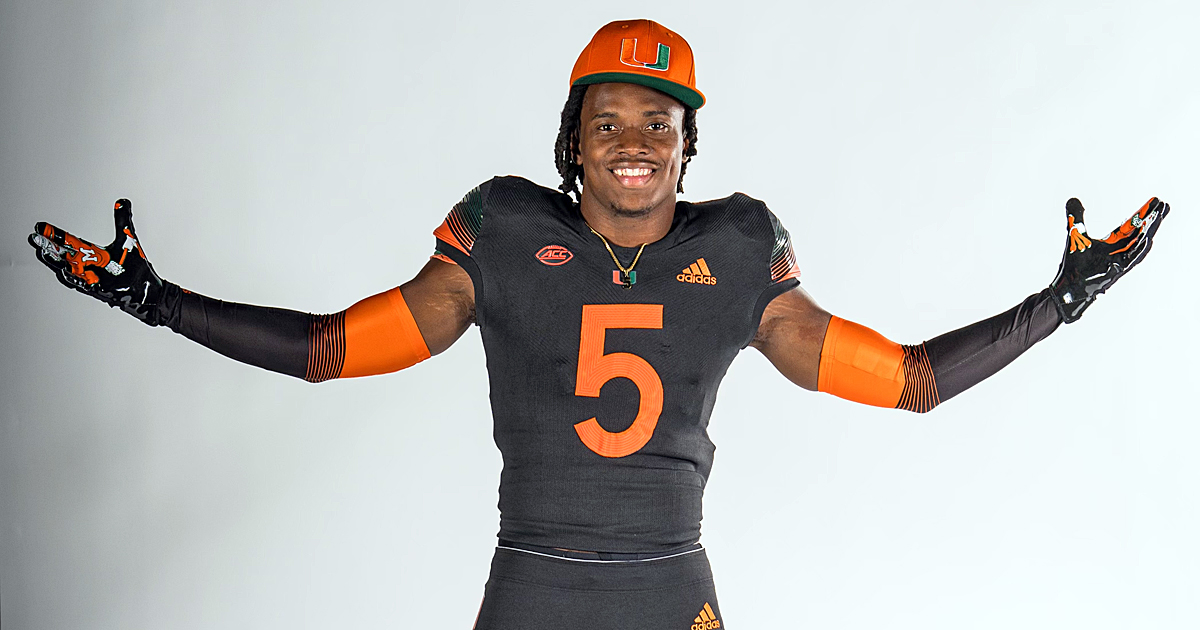 2023 will be the first season for wide receiver Nathaniel Joseph in college football. Despite his age, Joseph already knows that if he wants to succeed at Miami, his work ethic is arguably the most important thing.
With spring practice in full swing, Joseph explained why his work ethic, like working on the jug machine, is such an important thing to him.
"It just helps you catch the football why better, just get your hand and eye coordination better," Nathaniel Joseph said.
"So, I mean, I just make it a priority coming in here and getting on the jugs because I know it's just for the better of myself and helping myself get better. But it doesn't just help me get better, it helps the players around me get better because whoever wants to come in here and get on the jugs they're gonna come in here and get on them and get better too."
Joseph was then asked about how many guys are typically working on the jugs.
"I mean, we have four or five, but I mean it keeps growing. But, once they see the performance out on the field, once I'm constantly catching the ball and they're dropping the ball, they're like, 'Man, you need to come in the morning and get on the jugs,'" Joseph explained.
"So, it's just doing the little things for the team. I mean, it's a culture. That's just a part of building culture and that's where it starts. Somebody's got to start it."
Nathaniel Joseph was a four-star recruit in the Class of 2023, according to the On3 Industry Rankings. A Miami native, he was also the 24th ranked wide receiver and the 145th ranked player overall in his class.
In 2023, Mario Cristobal put together the sixth ranked recruiting class and the best class in the state of Florida. Nathaniel Joseph was one of the best players in that class, choosing Miami over teams like Louisville, Clemson, and Florida State.
As for his time on the jug machine, even as a freshman, Joseph says he tries to catch between 50 and 100 balls before anyone else even gets there.
"Hard work pays off," Nathaniel Joseph said. "I've been like that since high school. I never was the biggest guy, so really just putting in the hard work is what got me here and what's going to get me to the next level."
Miami wide receivers praise Kevin Beard
Miami has a new wide receivers coach in Kevin Beard. Already, he's been receiving praise from players like Brashard Smith.
"The best coach I've ever had. Receiver-wise, he's teaching me everything — like the little things and just my routes and getting up on a defender and stuff like that. I feel like it's a big change for me and the younger guys coming in," Smith said.
"I feel like for me it's just slowing down, like the game, like trying to go too fast. And like, just slow down and just do my job and just do focus on what you have and just play football for the first couple of years. I mean, I feel like my best year would be coming up. It's just everything positive, everything around, everyone around me is just lifting everyone up, so I like what we're having right now."
The post Nathaniel Joseph explains why work ethic is important to him appeared first on On3.