Nazir Stackhouse speaks on changes of Georgia's defensive line without Jalen Carter
2 min read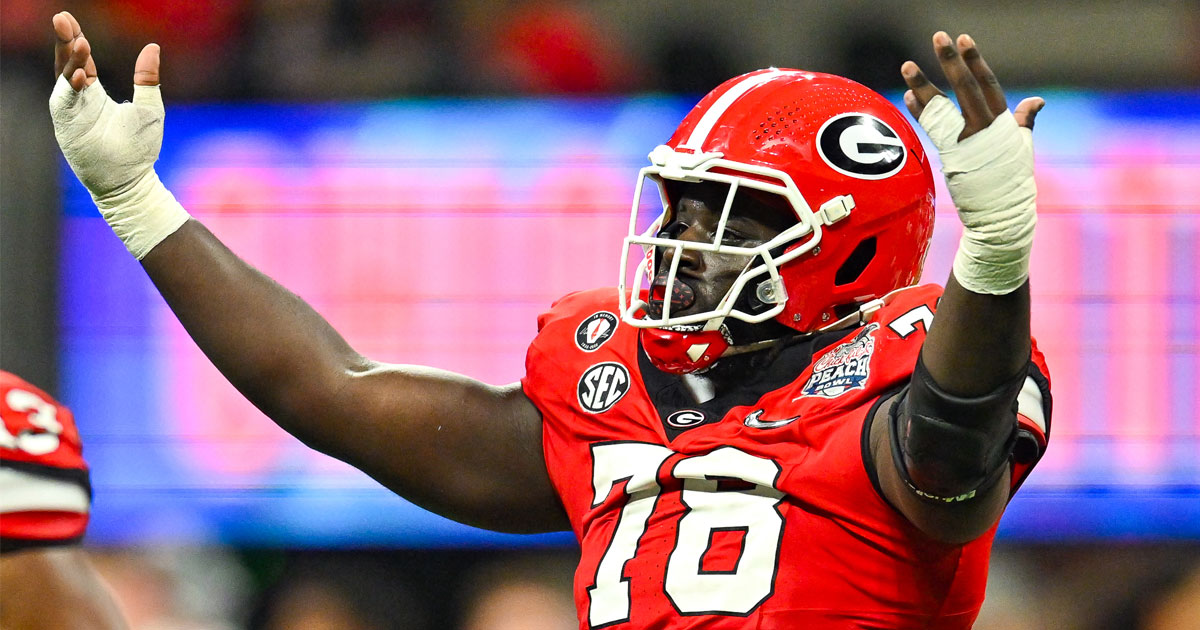 With likely first-round NFL Draft pick Jalen Carter gone, Georgia once again has to replace its most effective member of the defensive line. It's not the first time.
But the Bulldogs did just fine last year in replacing first-rounder Jordan Davis. Even so, the process has been an interesting one for the returning defensive linemen.
"I wouldn't say it's too much different, but it is an eye-opener for us guys who aren't used to the pass-rush," Georgia's Nazir Stackhouse said. "Some of us guys are one-dimensional, so (defensive line coach) Tray Scott is working hard with us to help us work both ways, stopping the run and pass-rushing, affecting the QB, just being destructive on the field."
That last bit is the real meat and potatoes, because that's what was primarily lost.
"We all know Jalen Carter was really good at that," Stackhouse said.
Here's the production Carter had in 2022 that will need to be replaced, even if in the aggregate: 32 tackles, 7.0 tackles for a loss, 3.0 sacks, two forced fumbles, three pass breakups and 31 quarterback hurries.
But the returning players along the Georgia defensive line are almost giddy about the opportunity to see even bigger roles themselves.
"It's more of a challenge than it is hard to us, because we've all been waiting for this opportunity and it's close to contract season," Stackhouse explained. "We call it contract season, basically, where we're already eligible for the next draft, next combine. Stuff like that we're just maximizing our value to be able to transition from, 'OK, I'm a run-stopper' to being a pass-rusher and just helping the team out in that category. It's just something that we are working towards and working hard to build up on our defensive line."
There are no shortage of talented options waiting in the wings when you're at Georgia. Such is the luxury coach Kirby Smart's elite recruiting provides.
The Bulldogs have signed four five-star prospects along the Georgia defensive line in just the last two recruiting cycles.
The goal is to avoid missing a beat even though Carter is now off to the NFL, and that's a task that Stackhouse said everyone believes is doable this fall.
"I would say that our identity is still out there, we just have to withhold the identity and keep the standard on the team," Stackhouse said. "It's a big challenge for us, because every new season is something that we find an opportunity to prove to everyone else that, look, we're still the Georgia defense.
"We can still stop the run, we can still affect a lot of teams offensively or defensively. I would say it's a big challenge but we're building up to work that out through the D-line and the defense as a whole."
The post Nazir Stackhouse speaks on changes of Georgia's defensive line without Jalen Carter appeared first on On3.