NC State Newsstand: LuJames Groover III receives national POTW honor
3 min read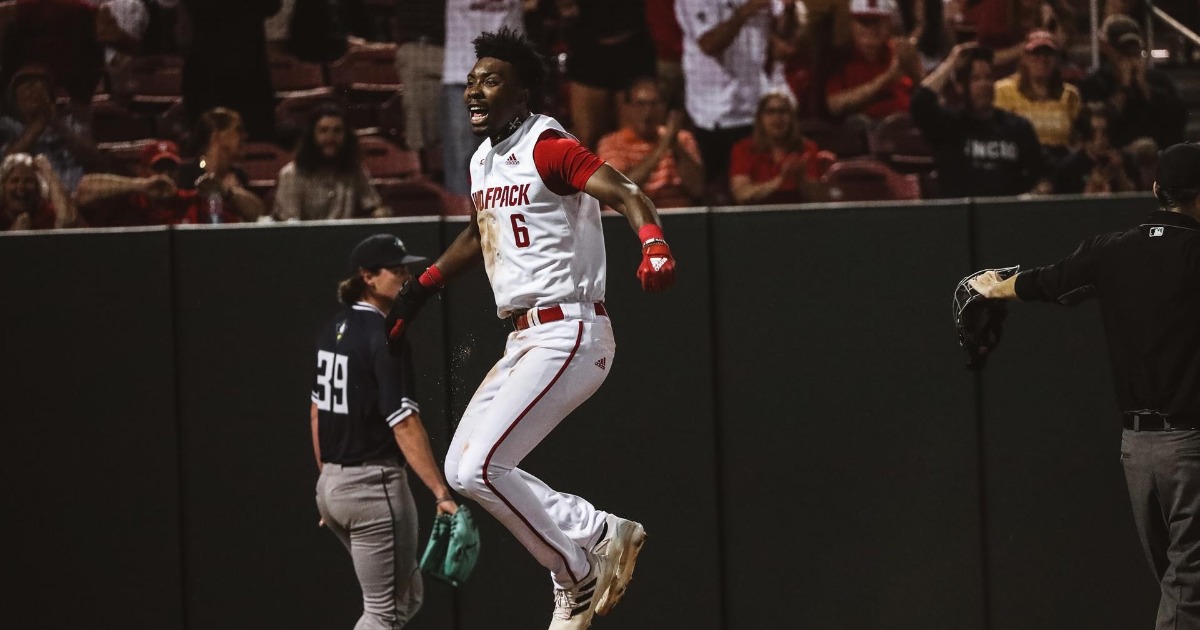 It's officially the offseason for NC State football and basketball, but there will be no shortage of news between now and August. Our daily 'Newsstands' will be a way for our readers to catch up on what they missed from the day before. 
Subscribe to The Wolfpacker today with our limited-time $29.99 deal for premium access until 8/31/23
TheWolfpacker.com's Tuesday Morning Newsstand
Following NC State baseball's three-game sweep of Florida State over the weekend, third baseman LuJames Groover III received major conference and national recognition Monday. He is the ACC conference player of the week and the Perfect Game national player of the week.
This is his first time receiving the honors in 2023. He hit .600 against FSU and UNC Wilmington over 4 games. Groover also belted three home runs, including the go-ahead run in the eighth inning of Saturday's matchup against the Seminoles.
Per GoPack.com, he leads the Wolfpack in walks, runs, hits and total bases. The junior infielder is hitting .364 in ACC play and .338 overall. He has registered 139 at bats, second on the team, and he has started all 35 games for the Pack. Groover's 28 RBIs rank second for NC State as well.
James also scored the winning run of the walk-off victory over Florida State Sunday, which was Groover's birthday, per GoPack.com.
Tweets of the day
Wolfpack men's basketball secured a commitment from Arizona State graduate transfer DJ Horne.
All-ACC NC State guard Diamond Johnson entered the transfer portal. She led the program in scoring last year.
Five-star Wolfpack women's basketball signee Zoe Brooks received her Naismith Girls' All-American Team jersey Tuesday.
The Pack picked up a preferred walk-on commitment from Alyssa Lewis, a 5-8 guard from Hickory Ridge High.
Priority three-star running back Jayden Scott will announce his commitment decision Wednesday at 4 p.m.. Wake Forest, Rutgers and NC State are his finalists.
Wolfpack football defensive lineman Zyun Reeves entered the transfer portal. He is the fourth member of the program to do so since the end of spring practice.
NC State quote of the day
This quote is from Horne discussing his decision to join the Wolfpack with On3's Joe Tipton.
"I chose NC State because home is where the heart is," he said. "I have always wanted the chance to be able to play in my hometown so when the opportunity presented itself I jumped on it. Coach Keatts and the entire coaching staff welcomed me and I'd like to thank them for taking a chance on a local kid and believing in me! Wolfpack nation, I'm soooo excited to play for you next season. I'm beyond ready to join my new teammates and help make next season one to remember!"
Today's top NC State headlines
Arizona State transfer DJ Horne commits to NC State
The Wolfpacker's 3-2-1: Scoops on 2 top-100 prospects and more NC State recruiting intel
NC State All-ACC guard Diamond Johnson enters transfer portal
NC State basketball roster outlook for 2023-24: Updated
The post NC State Newsstand: LuJames Groover III receives national POTW honor appeared first on On3.