New On3 prediction in favor of Michigan for 2024 EDGE
2 min read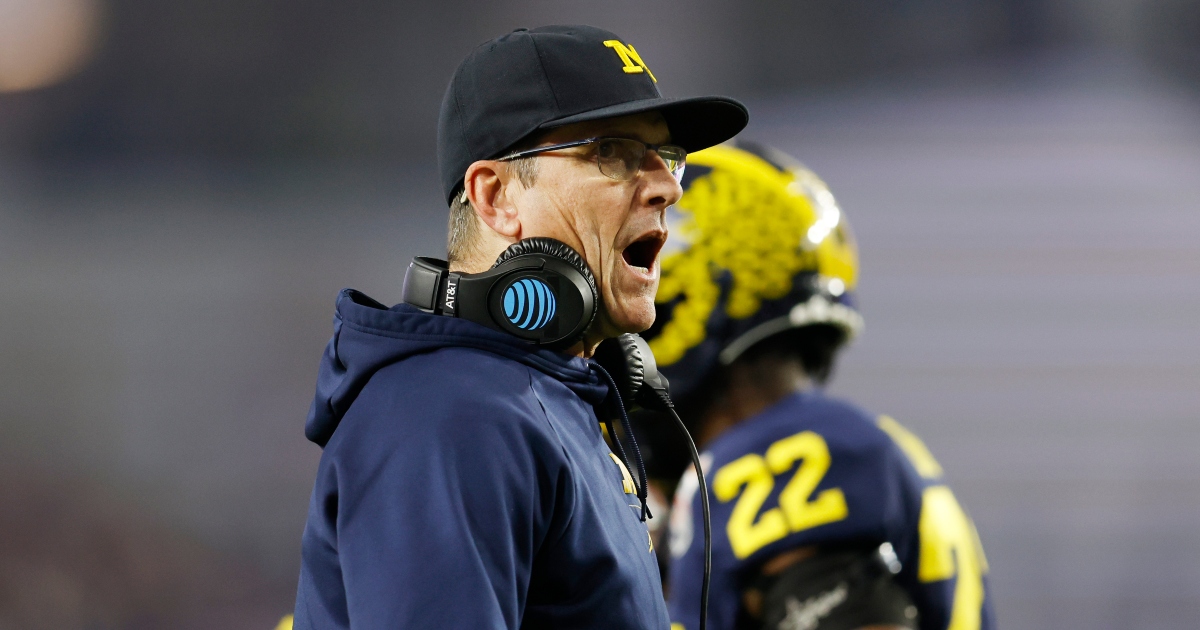 *** The Wolverine has placed an On3 prediction in favor of Michigan to land 2024 Deerfield (Fla.) Beach four-star EDGE Elias Rudolph, who just dropped a Top 5 list on Mother's Day and is set to officially visit Ann Arbor on June 9th. The Wolverines are the second school on the final cutdown, following Pitt (June 1st) and proceeding Ohio State (June 23rd) that Rudolph has scheduled an official visit to next month. Penn State and Cincinnati round out the favorites.
*** Rudolph is originally a Cincinnati native and attended school at Taft High before transferring to South Florida this offseason. Michigan was an early offer for Rudolph, who publicly reported the interest from co-defensive coordinator and area recruiter Steve Clinkscale back in April of last year. Communication between the two has stayed persistent, even with their proximity furthering, and it's resulted in the 6-foot-3, 200-pounder keeping the Wolverines as a strong contender.
*** Intel was gathered in early May that Michigan was the leader for Rudolph heading into the official visit slate. There were expectations as well then that the No. 29 overall ranked linebacker in the country was going to publish a list of final five programs with certainties that the Wolverines will stay involved. Credit is given to Clinkscale for not dropping contact when Rudolph moved to Florida and for the help of the other defensive coaches to build a relationship with the defensive standout. Defensive line coach Mike Elston recently visited Rudolph's school in Deerfield Beach in the early part of the spring evaluation period.
*** Rudolph's former coaches at Taft High have long decreed that the junior has the opportunity to develop mentally and physically under Clinkscale, Elston, defensive coordinator Jesse Minter and pass rush specialist Dylan Roney, along with working towards a top-notch degree from the university. Education has always been a priority for Rudolph so he's full aware that the quality of both football and academics in Ann Arbor are equal. Rudolph also got a first-hand look of the facilities and campus this past January when himself and three of his old Taft teammates drove up to campus to get the full experience.
*** Michigan views Rudolph as a take for this cycle which separates himself from other defensive line targets who are currently on the fence. The plan will be to take five edge rushers with notable names like Dominic Nichols, Jacob Smith, Brian Robinson and Darien Mayo still on the board. Rudolph has been told by the U-M coaching staff that he's a "freak of nature" and are high on his frame, athleticism and motor.
The post New On3 prediction in favor of Michigan for 2024 EDGE appeared first on On3.