Newfound offer gives Exume fresh perspective as he visits Miami for third time
3 min read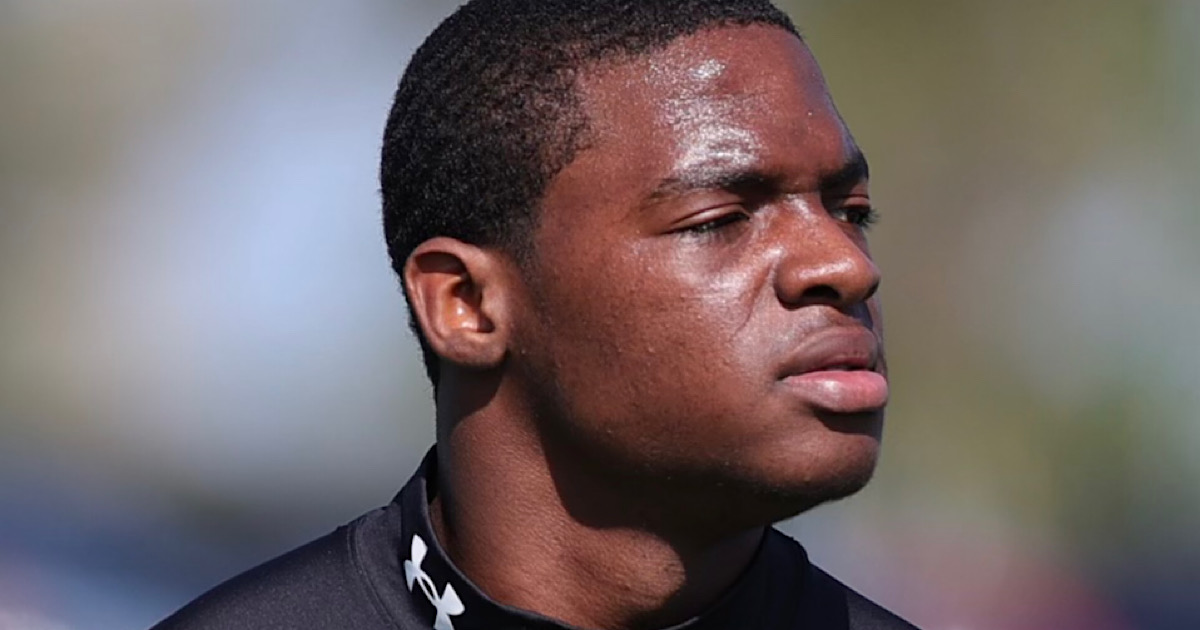 2024 Miami Edison defensive lineman Dinnellson Exume will be one of several prospects the University of Miami will be hosting Thursday on campus as he makes his third venture down to Coral Gables. The visit for Exume will be a tad bit different as he now comes into Miami with something he had not had before, an offer from the Hurricanes that he recently picked up.
"I've been there two times before, but I've never actually been around the campus and everything," Exume told CaneSport. "I'll be looking out for things like the brotherhood, the campus, and the coaching staff. I'm ready to see a lot; there are a ton of things on my bucket list that I'm ready to check off."
On March 13, the three-star prospect added the Miami offer to his ever-expanding list after receiving a call from Hurricanes head coach Mario Cristobal.
"I was pretty excited because I got the call from Mario Cristobal," Exume said. "He called me during class and we talked, and he was just explaining how he liked my film and how much of a dog I was. After that, I was just happy."
Exume was overjoyed to get such great appreciation from Cristobal.
"It just made me feel like I was a part of the elites," Exume said. "Miami has been offering a lot of elite prospects, and I feel like I'm now part of that category." 
Despite Miami's underperformance in Cristobal's first season, Exume, like many others, believes he will get the Hurricanes back on track this season with their 2023 recruiting class and a handful of transfers.
"They didn't have a great year this past season, but I could see them making things better," Exume said. "They're bringing everybody home and keeping everybody home. There have been a lot of Floridians or Miami kids going off to other colleges and making them great. It just seems like, given more time, Mario Cristobal can turn things around for us."
One of the newest additions to the Hurricanes this spring is Exume's former teammate and 2023 Miami commit Nathaniel Joseph, who after enrolling early is already beginning to make a name for himself on the Greentree practice field.
"One of my former teammates, Nathaniel Joseph, is at Miami right now, just doing his thing," Exume said. "It just motivates me; if someone like Ray can do it, I can most definitely make it happen."
According to the On3 Recruiting Prediction Machine, a handful of programs are within striking distance of one another regarding his commitment, with Florida (25.8%) leading the race, followed by Florida State (22.6%) and Jackson State (19.4%) rounding out the top three.
"The recruiting process has been going great," Exume said. "I've been getting a lot of text messages from other coaches like FSU, Florida, and Minnesota. It's just been a great recruiting process."
CaneSport's take 
Despite the fact that Miami is not near the top of his RPM, you can't rule out the Hurricanes because Exume has stated that he can see himself remaining home and playing in the orange and green.
 "The main reason would probably be my mother," Exume said. "I'm just looking for a place that I can call home. Just that homey feeling like, 'Dang I'm really here; I don't want to leave this place.' Just that type of feeling."
The post Newfound offer gives Exume fresh perspective as he visits Miami for third time appeared first on On3.