Newsstand: Former Notre Dame head coach Mike Brey to join Atlanta Hawks' staff
3 min read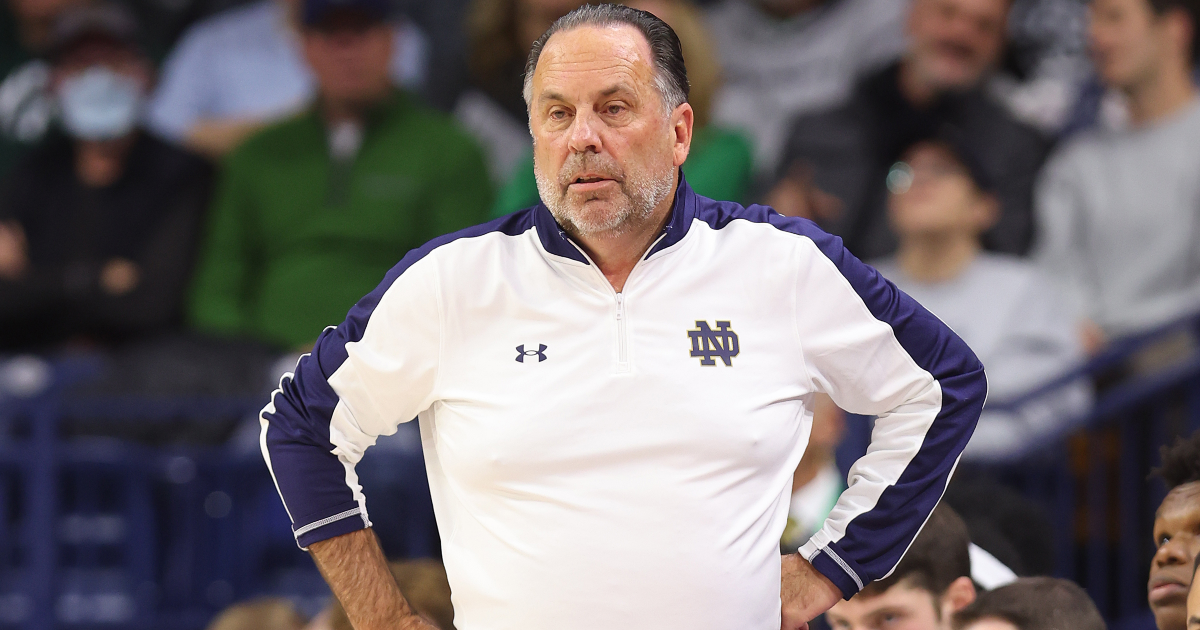 Mike Brey isn't done coaching. In fact, he's going to coach at a level he never has. The highest level of basketball in the world, that is.
The Atlanta Hawks are hiring Brey to their staff for 2023-24, per multiple reports. The South Bend Tribune was first to report the news. ESPN reported that Brey's role has not been finalized and is not expected to be until after the season. The Hawks are the Eastern Conference's No. 7 seed and trail the Boston Celtics 1-0 in a first-round playoff series.
The Hawks are coached by Quin Snyder, whose final two years at Duke (1987-89) were Brey's first two as a Blue Devils' assistant coach. Snyder, the Utah Jazz's head coach from 2014-22, was hired in late February.
Brey stepped aside in March after a 23-year run at Notre Dame and left with a school-record 483 wins. The Irish went 11-21 in his final season. He reportedly interviewed for the head-coaching job at South Florida and was an early stage candidate at Georgetown. He told ESPN in mid-March he was not offered the USF job and would pursue a television career.
Notre Dame Tweets of the Day
The Irish will split into teams for the Blue-Gold Game Thursday morning.
Irish baseball at Wrigley Field.
A big loss for Micah Shrewsberry's team.
Sign up for Blue & Gold and On3 for the latest ND athletics coverage, insider recruiting notes, and more! It's just $29.99 for a limited time for new subscribers.
Quote of the Day
"We got to get Justin Scott and Bryce Young. There's just a bunch of guys we feel pretty good about, and we're ready to get this class rolling. When it gets going, it's going to take off." 
– Notre Dame 2024 running back commit Aneyas Williams
Headlines of the Day
Five thoughts five days before the Notre Dame football Blue-Gold Game
What can Javontae Jean-Baptiste bring to Notre Dame pass rush? Ask the Irish offensive tackles
Late spring Notre Dame quarterback update: Why it's not time to panic
How a big offseason change improved Notre Dame RT Blake Fisher's game
Notre Dame football names Butler Benton Assistant AD for Player Personnel
Intel: The latest on seven Irish targets from the Kansas City Elite Underclassmen Camp Showcase
Lucky Charms: Tidbits on top 2024 Notre Dame D-line targets
2024 On3 Rankings Updates: A breakdown of where Irish commits stand
The Gold Standard: Nuggets from Notre Dame's recruiting weekend
The post Newsstand: Former Notre Dame head coach Mike Brey to join Atlanta Hawks' staff appeared first on On3.