NFL Films' Greg Cosell details concern over Alabama's Will Anderson in NFL Draft
2 min read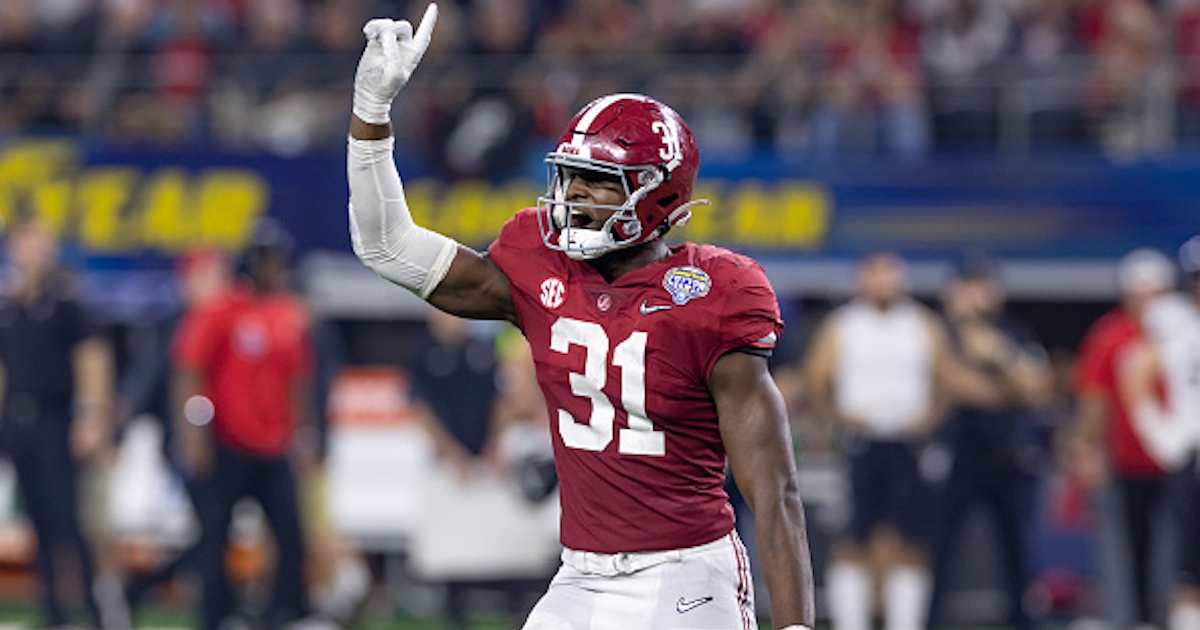 Will Anderson is one of the top defensive prospects in the 2023 NFL Draft, but NFL Films' Greg Cosell paused a little bit.
The Alabama linebacker and EDGE prospect is a great pass rusher and a feared defender. But Cosell had some concerns over Anderson.
He joined the Ross Tucker Podcast and explained.
"I think that in my mind there would be some legitimate questions about his ability to beat quality tackles in the NFL one-on-one on a consistent basis," Cosell said. "I think because he is a little stiff. We'll see. The character is what separates him. I've talked to people and they say this kid is absolutely special and will do everything to be a great player."
Perhaps that's naturally not the way Anderson plays the position of linebacker and pass rusher. ESPN's Chris Mortesen reported Anderson played out of position for the good of Alabama.
"Will Anderson is getting a little bit of dings here as people look at his 2022 tape," Mortensen said. "It's true. It's not as spectacular. There are times when he disappeared and people wondered why. One reason why — Nick Saban loves Will Anderson about as much as any player I've heard him talk about since he's been coaching in college at Alabama says — that it's got to go for something. But here's the thing. 
"They were shorter on defensive lineman at Alabama this year. They wanted Will Anderson, for the good of the team to play more of the five technique, which he can play but he but he's better suited in another scheme or another technique. I think when he gets to the pros, some he's going to actually do that and use Will Anderson the way he should be used. But for the good of the team, Will Anderson did it, and Nick Saban loves him for it."
In 2021, Anderson had the year of a lifetime, it was Heisman worthy. He finished with 101 total tackles, 56 solo tackles, 31 tackles for loss, 17.5 sacks and three pass deflections.
CLICK HERE to subscribe to the On3 YouTube channel today for all of the latest news on college football, recruiting, NIL, more! 
As a member of the Class of 2020, Anderson was a five-star recruit out of Hampton (Ga.) Dutchtown, according to the On3 Industry Ranking, a weighted average that utilizes all four major recruiting media companies. He was the No. 4 overall prospect in the state, the No. 3 linebacker in the class and the No. 17 overall prospect in the class.
The post NFL Films' Greg Cosell details concern over Alabama's Will Anderson in NFL Draft appeared first on On3.