NFL Free Agency: Zach Gentry re-signing with Pittsburgh Steelers
2 min read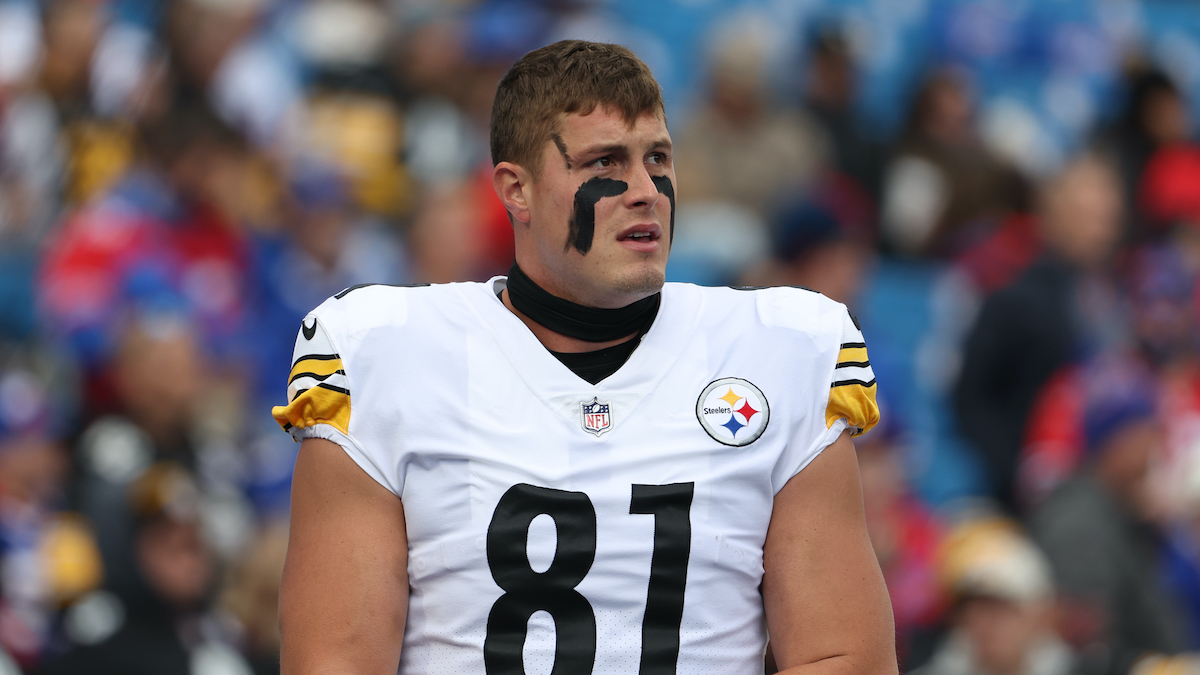 The Pittsburgh Steelers have reportedly re-signed free agent tight end Zach Gentry, according to NFL insider Tom Pelissero.
The fourth-year Steelers contributor will stay with Pittsburgh for at least one more season, though the full details of his new contract have not leaked yet.
Gentry went No. 141 overall to the Steelers in the fifth round of the 2019 NFL Draft.
He's spent four seasons in black and yellow, catching 39 of 49 targets in 40 games. He has 303 career yards and no scores.
Gentry played college football at Michigan, where he arrived originally as a highly-touted quarterback prospect from New Mexico. He eventually made a positional change while at Michigan and spent two seasons as a key contributor at that position. In 21 games at tight end for Michigan, Gentry had 49 catches for 817 yards.
So far with the Steelers, Gentry has made $2.86 million in career earnings.
More on the 2023 NFL offseason, free agency
The NFL 2023 calendar year is set to begin at 4 p.m. ET on March 15 when contracts running through 2022 will officially run out, making those players free agents. Prior to the beginning of free agency, teams will have a chance to designate one franchise or transition tag player, starting on Feb. 21 at 4 p.m. ET and ending on March 7. Beginning March 13 through March 15 teams will be allowed a legal negotiation with players who are set to become unrestricted free agents.
In addition to NFL free agency, the new year also marks the beginning of all trades being made official by the league office. April 21 marks the deadline to sign restricted free agents to offer sheets while April 26 marks the deadline for teams to match restricted free agent offers sheets. 722 players are slated to become free agents in 2023.
More on restricted, exclusive rights free agents
Players with only three years of accredited NFL experience become restricted free agents. Their original team will have the option to apply first-round, second-round, original-round, and right-of-fight-of-first-refusal tenders on players at escalating price tags. The higher the round, the more expensive the tender amount; however, if a separate team does offer a contract and the original team does not match that round pick will be conveyed from the new team to the original team. Right of first refusal only gives a team the option to match or not. If they don't match, they get nothing in return. An original-round tender would send a draft pick from whatever round the player was drafted back to the original team if they chose not to match. The original team will have five days to match once a player signs an offer sheet from a new team.
The post NFL Free Agency: Zach Gentry re-signing with Pittsburgh Steelers appeared first on On3.