NFL insider: Green Bay Packers backed off Jets' No. 13 pick demand for Aaron Rodgers
2 min read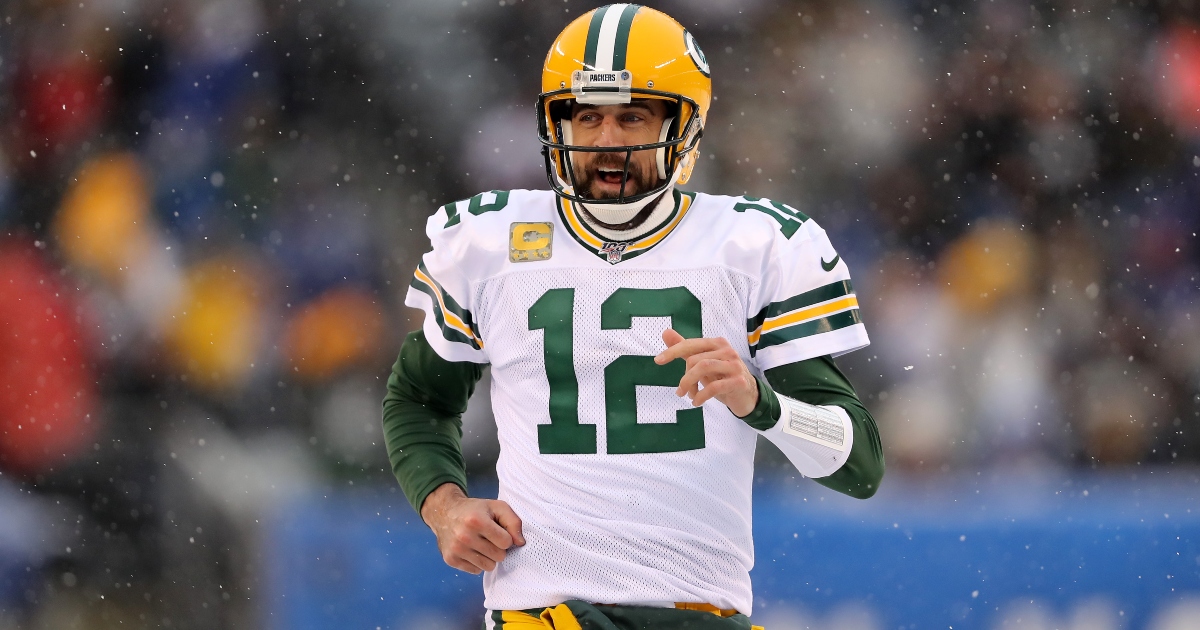 Green Bay Packers quarterback Aaron Rodgers announced on the 'Pat McAfee Show' that he intends to play for the New York Jets, this was on March 15. Since that date, the Packers and Jets have been negotiating a trade for Rodgers, and fans have been on the edge of their seats waiting for the official trade news to break.
Like Rodgers, NFL insider Mike Florio recently joined McAffee on his show, giving an update on what's been holding up a seemingly inevitable trade between the Packers and the Jets.
"Well the holdup had been Pat that the Packers were adamant on getting the 13th overall pick in this year's draft and I think they backed away from that. The key this week was when Brian Gutekunst, the GM of the Packers, said we're not necessarily going to get a first-round pick," Florio said. "That to me was a major concession acknowledging they're no longer demanding 13 overall in 2023."
The Jets currently hold the No. 13 overall pick in the upcoming draft and the Packers the No. 15 pick. There's no question that both teams would like to hold on to their coveted first-round picks this year, and according to Florio that may be the case.
"I think they're going to get a second-round pick from the Jets this year, second-round pick next year that can become a first-round pick depending upon what the Jets do with Aaron Rodgers this year. And on the backend, possibility that the Jets get something back from the Packers if he only plays one year in 2025," Florio said.
A trade package for Rodgers gets tricky for a variety of reasons, starting with Rodgers' contract. Rodgers signed a three-year, $150 million contract extension in March of 2022, making him the highest-paid player in the NFL. The contract includes $59.465 million in guaranteed salary and bonus this season, and if traded before June 1, the Packers would absorb $40.3 million in dead money on their salary cap. And with the bonus money being prorated, Rodgers would count $15.8 million against salary cap of the Jets in 2023 and $32.5 million in 2024.
Additionally like most trades, both teams have assets like draft picks and young talent they do not want to sacrifice. And parlaying that with Rodgers can get complicated.
Rodgers is 39 years old and coming off of one of the worst statistical seasons of his career, but he's also had back-to-back MVP seasons as recent as 2020 and 2021 and led the Packers to the Super Bowl in 2011.
His off the field antics like a recent darkness retreat also keep things interesting for Rodgers off the field, and it will be surely intriguing to not only see what a trade package for him will look like, but when it will occur.
The post NFL insider: Green Bay Packers backed off Jets' No. 13 pick demand for Aaron Rodgers appeared first on On3.