Nick Richards signs $15 million extension with Charlotte Hornets
2 min read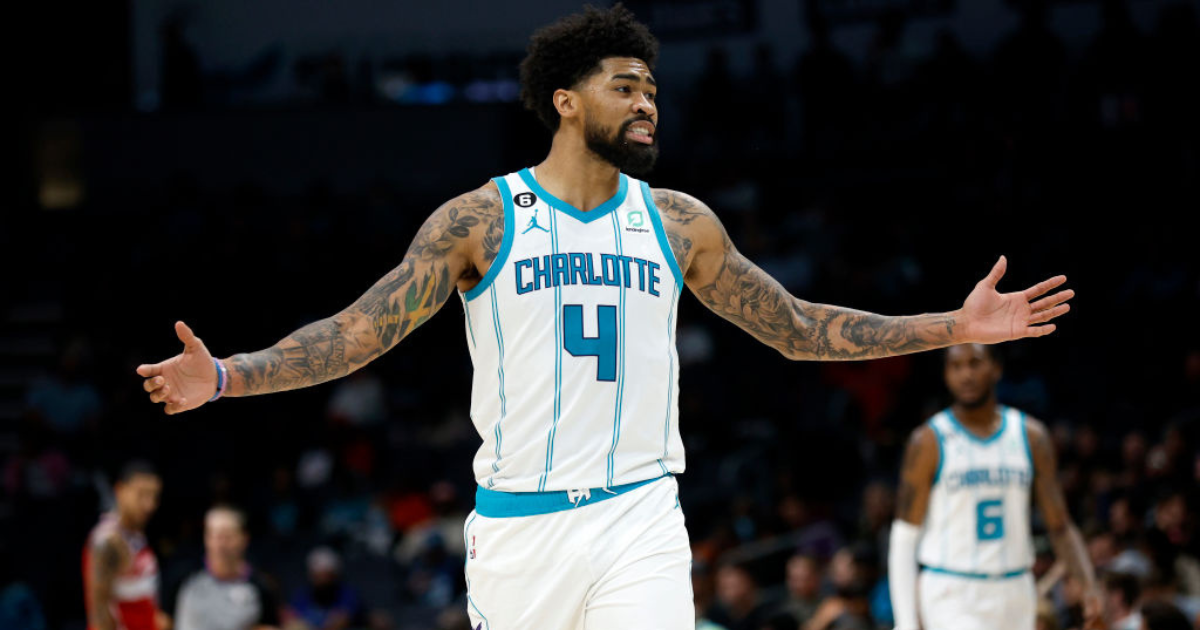 Much like his junior season at Kentucky, third-year Nick Richards has taken a huge leap forward in the NBA, and the Charlotte Hornets want to see some more. ESPN's Adrian Wojnarowski announced Wednesday night that Richards and the Hornets agreed to a three-year $15 million contract extension, which will lock up the big man and have him avoid restricted free agency this summer.
For a completely equitable comparison, Michael Jordan averaged about $3 million per year for the bulk of his career with the Chicago Bulls, roughly $2 million less than Richards.
The Hornets drafted Richards with the 42nd pick in the 2020 NBA draft but he did not truly shine until this season, coincidently when he changed jersey numbers to #4, the same one he wore at Kentucky.
Third-year Nick Richards is averaging a career-best 7.9 points and 6.1 rebounds per game. This more than doubles his averages from last year when mustered just three points and 1.7 rebounds per contest.
More recently, Richards has started the last five games for Charlotte, averaging 9.4 points, 9.4 rebounds, and 2.4 blocks during that stretch.
Richards saw a similar statistical spike during his third year at Kentucky when he went from four points and 3.3 rebounds per game his sophomore year to 14 points and 7.8 rebounds per game his junior season, making the All-SEC First-Team in the process.
There's something about that third year.
Next, the Hornets will need to decide if they want to offer an extension to former Kentucky player, PJ Washington, who is also approaching restricted free-agency status this summer.
The post Nick Richards signs $15 million extension with Charlotte Hornets appeared first on On3.