Nick Saban, Nate Oats clear the air, clarify perceived slight about 'wrong place' comments
2 min read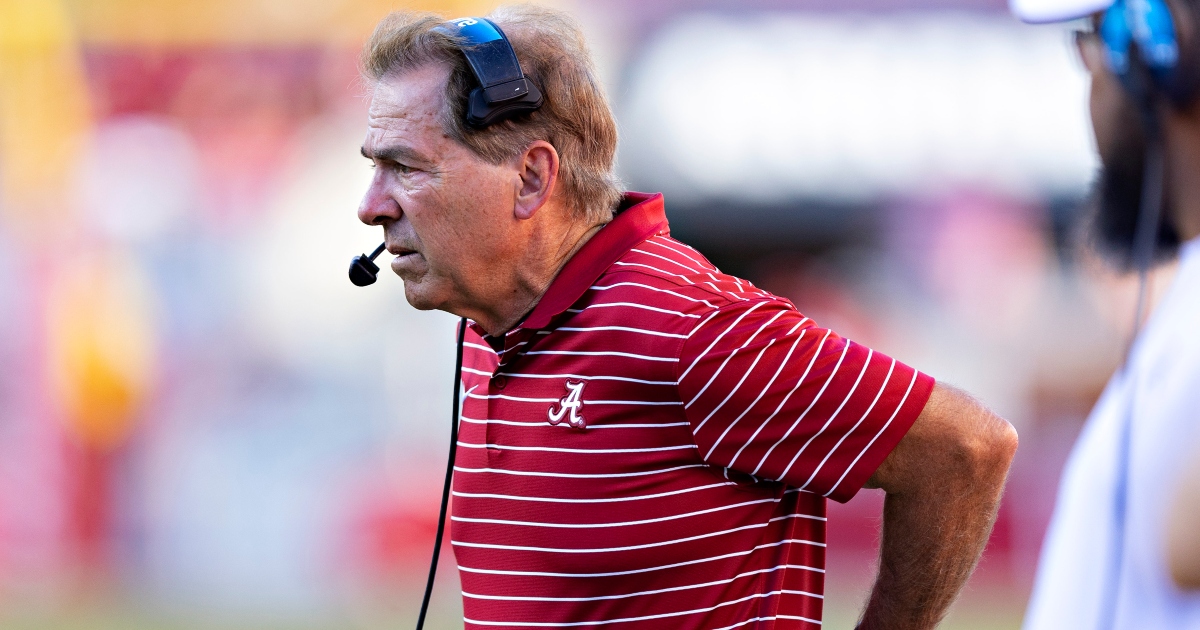 For all its success on the court this year, Alabama basketball has been clouded by controversy relating to the murder of Jamea Jonae Harris. Then, when Nick Saban suspended freshman Tony Mitchell from the football program, many people raised an eyebrow at a comment he made.
 Saban said there is "no such thing" as being in the "wrong place at the wrong time." This, directly, seemed to contradict what basketball coach Nate Oats said about Brandon Miller, who police testified about in relation to Harris' death. Oats said that Miller was in the "wrong spot at the wrong time."
However, Nick Saban denies his comments were a shot at Nate Oats.
"There's nothing to clarify," Nick Saban said.
"I don't watch basketball coaches' press conferences. I've never watched a basketball — in how many years have I been coaching, you know? Never watched one. Never listen to what other people say. That was strictly about our program and what we do. Had nothing to do with anybody else. I don't make any comments about anybody else and we hope the basketball team does really, really well."
For his part, Nate Oats agrees that there is no controversy, saying he never thought it was a shot at him.
"He and I talked that night. I didn't take it that way at all. I got a ton of respect for Coach," Oats said.
"I said, my opening press conference when I got hired at Alabama, that he may be the best coach for team sports in modern sports history. I mean, when I was a high school coach back in Romulus, I had a whole section of Saban quotes in our practice plan…I've got a ton of respect for him. He has been tremendously supportive of our program since he has got here. He says it all the time. He wants the entire athletic department to do well. He has been at multiple games this year"
The post Nick Saban, Nate Oats clear the air, clarify perceived slight about 'wrong place' comments appeared first on On3.