Nightly Recruiting Briefing (4/3/23)
3 min read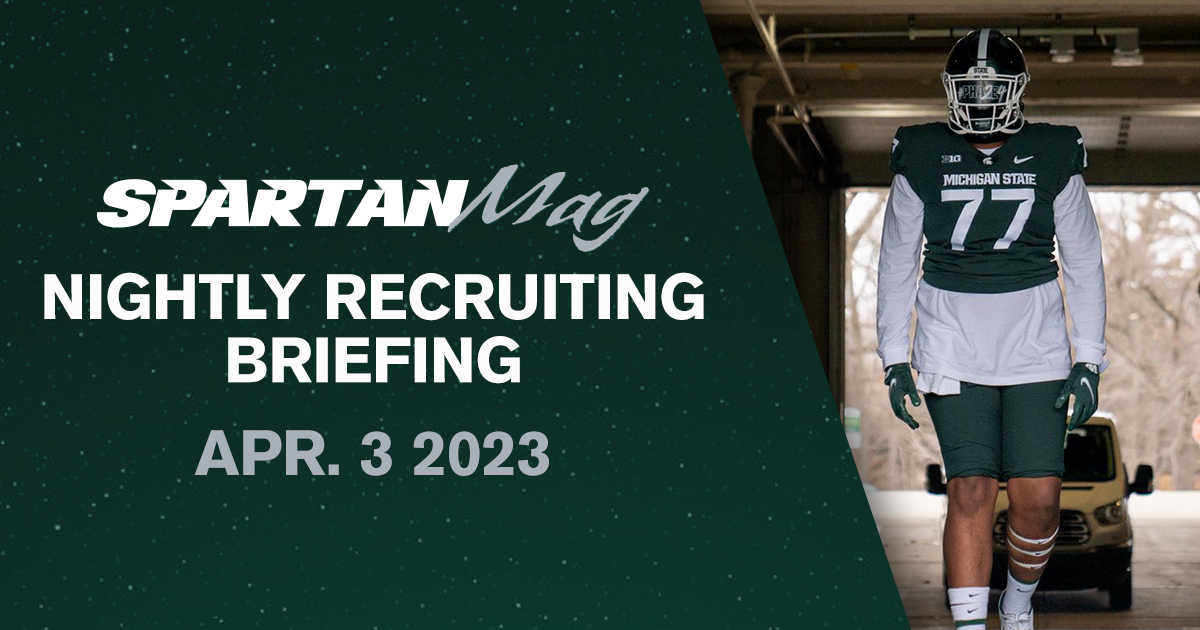 In tonight's Nightly Recruiting Briefing we will discuss the latest Michigan State visitor news. We will also discuss the latest Spartan social media.
Spartan hoops with a big pickup
Michigan State basketball began their 2024 recruiting class with a bang landing top 50 shooting guard Kur Teng. At 6-foot-4, 185-pounds, Teng is the Spartans' first commitment for the 2024 recruiting class.
The four-star committed to the Spartans over Providence and Rutgers. He is ranked the No. 40 player in the nation and the No. 11 shooting guard by On3 and is No. 43 in the On3 Industry Rankings.
"They're one big family," Teng said of the Spartans in December. "They're all together 24-7, eating together at the coach's house, going out together. In the dorms, they're all together; they're, for real, just one big family. I love watching them play. They like to run stuff for their shooters, coming off pin-downs. I like to play off screens, let the shot go, curl into the mid-range, or finish at the rim, depending on the read. They play so hard, too; I like that."
Scouting Report
"Kur Teng has a basketball frame, with broad shoulders and long arms. He has a smooth feel on the floor, with a great pace. A smooth catch and shoot player with consistent picture-esque form. While Teng is a slightly above-average athlete, he can attack closeouts and get to the basket or pull-up for a jump shot. Comes from basketball genes as he has multiple siblings currently playing college basketball. Coaches and those around him rave about the work ethic and approach." – On3's Jamie Shaw
Mike Williams visit pics
Michigan State welcomed class of 2024 offensive tackle Mike Williams of Baltimore (MD) Charles Herbery Flowers High for a spring practice visit on April 1. It was the first trip to East Lansing for Williams. The three-star offensive tackle is planning his return to East Lansing for an official visit on June 9-11.
The 6-foot-5, 310-pound tackle released a top eight including Michigan State, Miami (FL), Tennessee, South Carolina, Maryland, West Virginia, Southern California, and Virginia Tech. Williams is ranked a three-star, the No. 1145 recruit in the country, the No. 84 offensive tackle, and the No. 32 recruit in Maryland by the 2024 On3 Industry Rankings.
Williams posted his visit pictures via social media on April 2.
New 2026 offer
Michigan State extended an offer to class of 2026 athlete Brody Jennings of Jacksonville (FL) on April 3. Jennings holds early offers from Florida, Central Florida, Michigan, Kansas State, and more. He is not yet ranked, as there are not rankings for the 2026 class in the On3 Industry Rankings.
More Spartan social media
The post Nightly Recruiting Briefing (4/3/23) appeared first on On3.