Nightly Recruiting Briefing: Four-star Midwest WR sets Michigan State OV
2 min read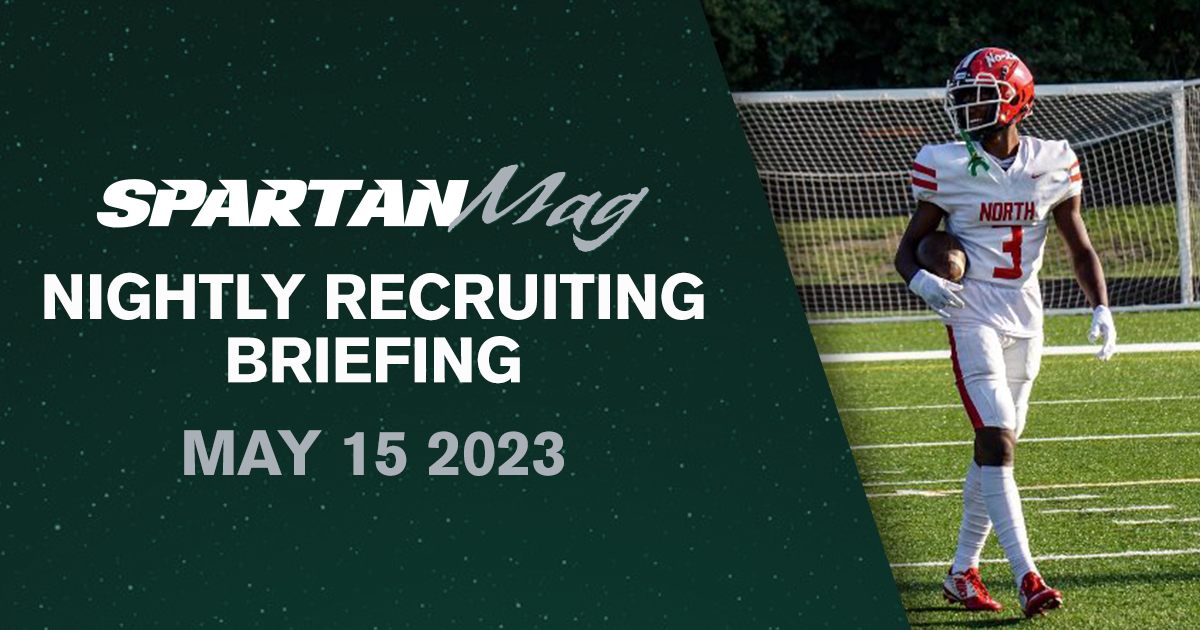 In tonight's Nightly Recruiting Briefing we will discuss the newest Michigan State official visitors on the schedule. We will also discuss other Spartan recruiting news and more.
Tae Johnson to official visit
Michigan State will welcome four-star wide receiver Brauntae 'Tae' Johnson of Fort Wayne (IN) North Side School on an official visit on June 2. Johnson visited East Lansing in March for a spring practice. He also visited Purdue, Notre Dame, Miami (FL), Florida, and others this spring. Ohio State, Tennessee, Penn State, Auburn, Washington, and many more.
The 6-foot-3, 170-pounder is ranked a four-star, the No. 142 overall recruit, the No. 5 athlete in the class, and the No. 3 recruit in Indiana by the 2024 On3 Industry Rankings.
Jason's take:
Johnson is one of the more electric receivers in the Midwest, logging nearly 70 receptions for over 1,000 yards and 16 touchdowns as a junior. The in-state schools Notre Dame and Purdue both seem like favorites, with Michigan State making a strong impact as well earlier this spring. Johnson will likely schedule a return trip to the Sunshine State during the summer, with both Florida and Miami also impressing.
Michigan State will also host four-star wide receiver and another top target in Nick Marsh on June 23 for an official visit. The Spartans battle Penn State, Auburn, Oregon, and Kansas for Marsh. Michigan State will also host three-star receiver Tra'Mar Harris of Cincinnati (OH) Winton Woods on June 23. The Spartans sit well for Harris, with the possibility to close the deal at the end of the month.
The Spartans will also welcome four-star California duo Kwazi Gilmer and Jordan Ross on official visits for the first weekend of June. Michigan State will also host three-star speedy receiver Javarius Green on June 9.
More MSU recruiting news
Four-star LB Jeremiah Beasley locks in official visit
Who's next? In-depth look at MSU cornerback targets
Florida DB setting up official visit to Michigan State
This is Sparta! founder Tom Dieters goes in depth on NIL
More MSU social media
Weekend baseball schedule change
The post Nightly Recruiting Briefing: Four-star Midwest WR sets Michigan State OV appeared first on On3.