North Carolina DL has great visit to Columbia
2 min read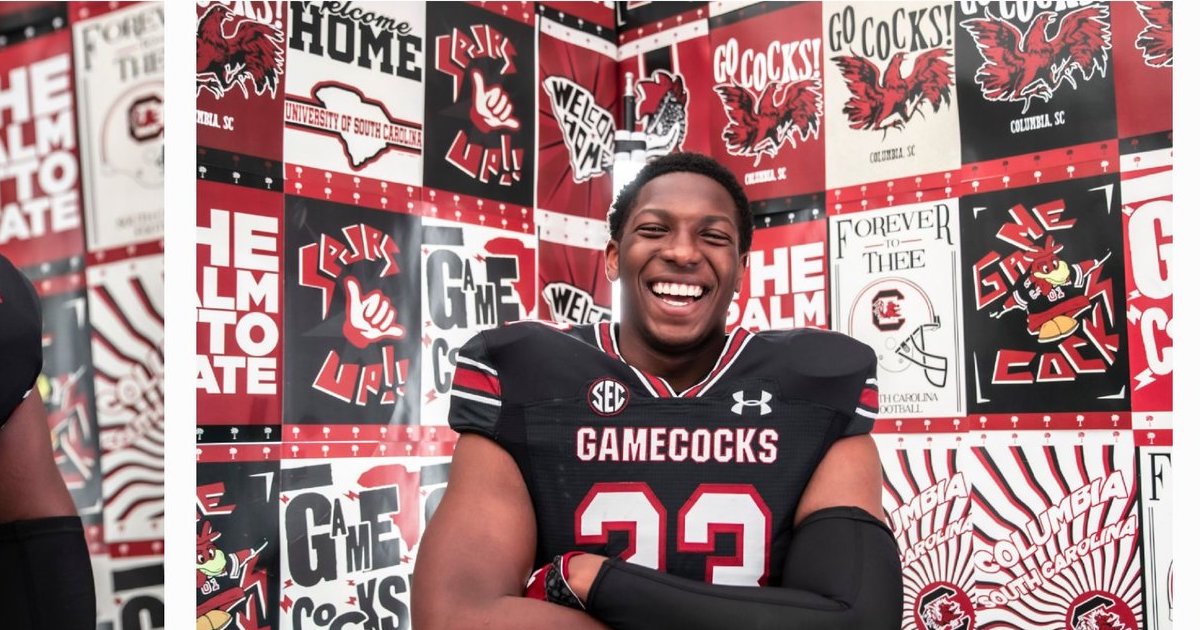 One of the state of North Carolina's top 2025 prospects got a closer look at the South Carolina Gamecocks recently.
Snow Hill (North Carolina) Greene Central's Isaiah Campbell caught up with GamecockCentral.com to give his thoughts on the visit.
"The football facility was the best I think I've been in," he said. "I really liked the coaches, Coach (Jimmy) Lindsey."
In addition to South Carolina, Campbell has also picked up scholarship offers from Duke, North Carolina, NC State, and Virginia.
"The recruiting process has been great. I've met a whole lot of coaches, had a whole lot of experiences. I just thank God for it," said Campbell.
What else did the rising junior like about Shane Beamer's program?
Said Campbell: "I felt that was a very good culture from the head coach down. It infiltrated down, that culture of togetherness and grit and competitiveness. I felt it integrated well with the team, especially the d-line."
[Get South Carolina Gamecocks football news and analysis via email]
Watching practice was another highlight for Campbell.
"I liked the competitive side of the football team," he said. "I believe I could be over there. I was shocked at how competitive they were, and that came from the head coach."
The 6-foot-4, 265-pounder seems to be intrigued by a potential future position coach on the Gamecocks staff.
"With Coach Lindsey, I love his style," Campbell explained. "He's not loud, but he will tell you when you're doing wrong."
The leader for Campbell according to the On3 Recruiting Prediction Machine (RPM) is NC State, which currently carries a 39 percent chance of landing him.
On3's RPM factors in machine learning, expert predictions, social sentiment, visits, and historical trends, with expert predictions a significant part of the equation.
[Subscribe for free to Gamecock Central's YouTube page!]
Up next for Campbell on the visit front is a trip to Clemson this weekend. He also plans to see Duke the weekend of April 8. Visits to Campbell and NC State are also likely.
He broke down the main factors he will be looking at when choosing a program.
"First, I'm looking for academics. That's a big thing for my family. Then, I'm looking at the coaching staffs and how the players react to the coaching staff. What are the coaches morals? And, a winning program. I feel like I saw that in South Carolina."
As a sophomore, Campbell tallied 67 tackles, 17 tackles for loss, and 9 sacks.
The post North Carolina DL has great visit to Columbia appeared first on On3.