Notre Dame disproving old perceptions with its string of new coaching hires
4 min read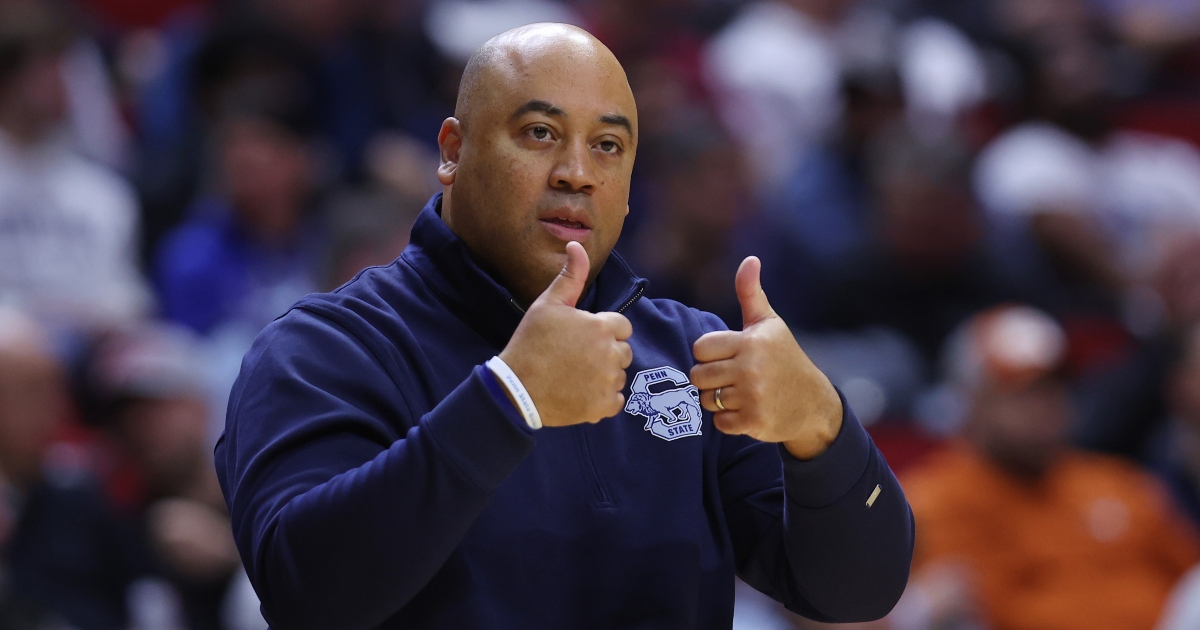 Meeting and listening to Micah Shrewsberry for the first time Thursday during and after his introductory gala as the new Irish men's head basketball coach, the similarities between him and his predecessor, Mike Brey, were impossible to miss.
Gracious, funny, approachable, and assured, there's an ease to Shrewsberry that Brey also demonstrated here for 23 years.
Probably the most glaring difference between the two men is that Shrewsberry mentioned he wants his team to be defensive-minded. While Brey, well, his teams rarely paid much mind to defense. 
There's also another noticeable commonality that was evident Thursday inside Purcell Pavilion.
And it's one that Shrewsberry shares with three of the other prominent and relatively recent coaching hires Notre Dame athletics director Jack Swarbrick made in only the last three years. 
Since April of 2020, Swarbrick has made four important coaching hires, and all four share very much in common. They're young, they're African-American, they had little or no experience as a head coach before Notre Dame, they all took over successful programs, and all four, insisted Swarbrick, were still clearly the best candidates. 
Niele Ivey, 45, was hired in April of 2020 to replace Hall of Fame coach Muffet McGraw.
Marcus Freeman, 37, was hired in December of 2021 to replace Brian Kelly.
Salima Rockwell, 51, was hired in January of 2022 to replace successful four-year coach Mike Johnson. 
And most recently, Shrewsberry was hired to replace Brey, a 23-year veteran and the longest-tenured coach in Irish men's basketball history. 
Talk about big shoes to fill, Ivey, Freeman and Shrewsberry all inherited their teams from the winningest coaches in their sports in athletics program history. 
And of the four, Shrewsberry — who's reportedly set to make a robust $4 million a year — was the only one who had any previous head coaching experience. Shrewsberry coached the previous two seasons at Penn State, and long before that, he spent two seasons as the head coach at Indiana University South Bend, all the way back in 2005-07. 
"I had no idea what I was doing," Shrewsberry admitted of his first go-around as a head coach 18 years ago. "I took pieces from who I worked for, who I played for, and I thought that is who I should be. I didn't have a philosophy. I wasn't being myself. But now, it's a full-circle moment, I'm way more comfortable with who I am as a coach. It's night and day from when I was [at IUSB]. And if it wasn't night and day, I wouldn't be standing here right now." 
Swarbrick admitted to some trepidation in hiring four coaches to these high-profile programs with little or no head coaching experience, but he never let any lack of seasoning cloud his hiring judgment.
"This place is so demanding. But when they pass that test, and they convince you that they can make that jump to head coach, you feel even better about it," Swarbrick said. "They're all somebody who's prepared themselves to make this jump. These are people who saw themselves as head coaches before they were head coaches."
Making history
One of the more notable traits that Swarbrick and Notre Dame demonstrated during this string of four important coaching hires was a willingness to remain open-minded when filling these visible vacancies.
It's an inclusive approach to coaching searches that runs counter to the longtime perception that Notre Dame is too inflexible and unimaginative with its business decisions and coaching hires.
These four hires make Notre Dame the only Power 5 school in the country with a black head coach for each of these four athletic programs — men's and women's basketball, football and volleyball. 
"I hope these hires reinforce that we're going to find the best coaches in the country," said Swarbrick, downplaying the racial significance of his choices. "And whatever that turns out in terms of gender and race, we're just finding the best. And in this case, we were very fortunate to find four young up-and-coming talented coaches."
Swarbrick, all the ND ADs that came before him, and the entire Notre Dame athletics administration have forever been accused of being tight with their finances, timid with their coaching searches, and often out of touch with their hirings. 
But these four important hires suggest that the longtime assertions of Notre Dame being narrow-minded with its coaching searches and always driven by budget considerations and finding proven veterans no longer apply.
The post Notre Dame disproving old perceptions with its string of new coaching hires appeared first on On3.