Offense goes cold as South Carolina drops series to Arkansas
2 min read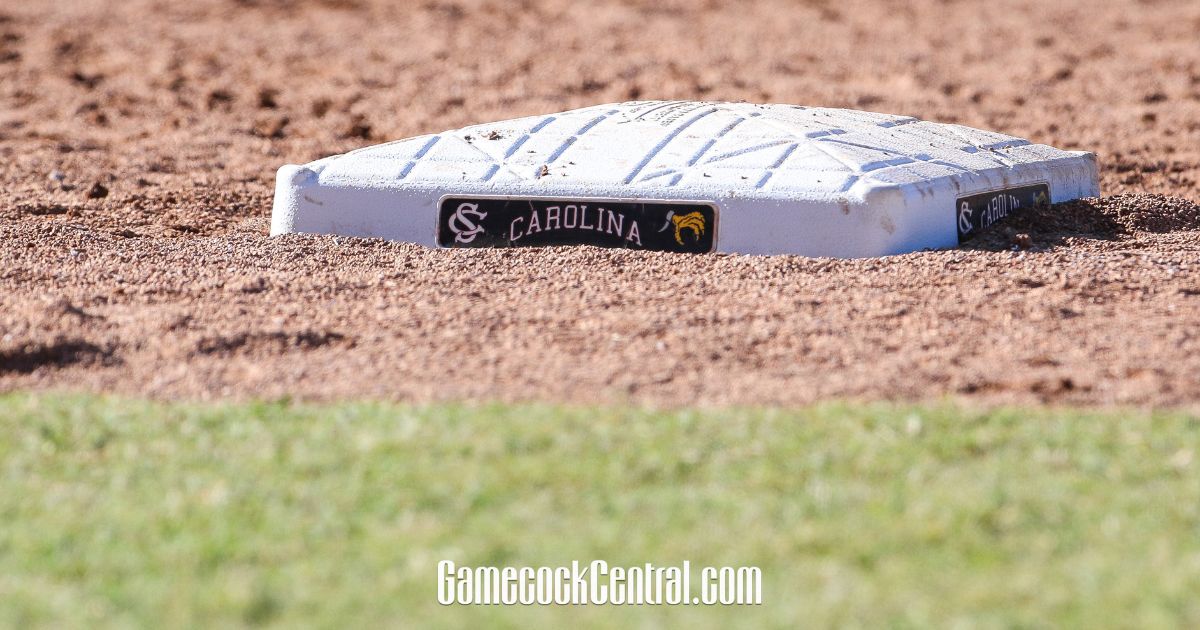 South Carolina did just enough offensively Saturday to even the series against Arkansas Saturday night.
Heading into Sunday, the Gamecocks were going to need to muster some offense to take a top-five series on the road. They couldn't with the bats going cold in a 5-1 loss to Arkansas.
[Subscribe to Gamecock Central until Aug. 31 for only $29.99!]
South Carolina's now dropped three consecutive series, mustering just one run on five hits with no answer for starter Hunter Hollan.
Hollan gave up an early run but sat down 19 straight batters before a two-out single in the ninth.
South Carolina struck out 10 times and walked just once in a lackluster offensive performance leading to a Hollan complete game.
Like the first two games of the series, things were nip and tuck through the first few innings. The Gamecocks (37-14, 15-11 SEC) jumped out to a quick lead thanks to a solo homer from Will Tippett, the first bomb hit by either side all weekend.
Arkansas tied things up with an RBI double the next half inning before taking a lead in the fifth. Starter Matthew Becker, who had been great through the first four innings, allowed three straight hits to start the inning.
[Become an NIL supporter of your South Carolina Gamecocks!]
The Razorbacks broke a scoreless tie with a two-strike single to plate two runs.
South Carolina then just couldn't do enough offensively after Tippett's big hit. The Gamecocks had their fair share of opportunities to chase Hollan but came up empty.
South Carolina put runners on the corners with no one out in the second but couldn't scratch across a run, a pop-up and double play ending the threat.
[Subscribe for free to Gamecock Central's YouTube page!]
The Gamecocks put two more on after the Tippett homer with a walk and a one-out single but strikeouts looking from Ethan Petry and Cole Messina put a damper on what could have been a big inning.
They'd hit 2-for-8 with runners on and a paltry 1-for-5 with runners in scoring position.
Becker would finish giving up four runs over 5.2 innings, scattering six hits and striking out seven with no walks.
He'd leave with a runner on second and two away in the sixth with that run coming around after James Hicks gave up a single. Hicks would allow one more run, a solo shot, and strike out two in 2.1 innings.
[Get South Carolina baseball news and analysis via email]
Up next: South Carolina's back at home to end the season, hosting Charlotte in a midweek game Tuesday. First pitch is scheduled for 7 p.m. ET.
The post Offense goes cold as South Carolina drops series to Arkansas appeared first on On3.