Ohio State makes initial cut for in-state cornerback target Aaron Scott Jr.
2 min read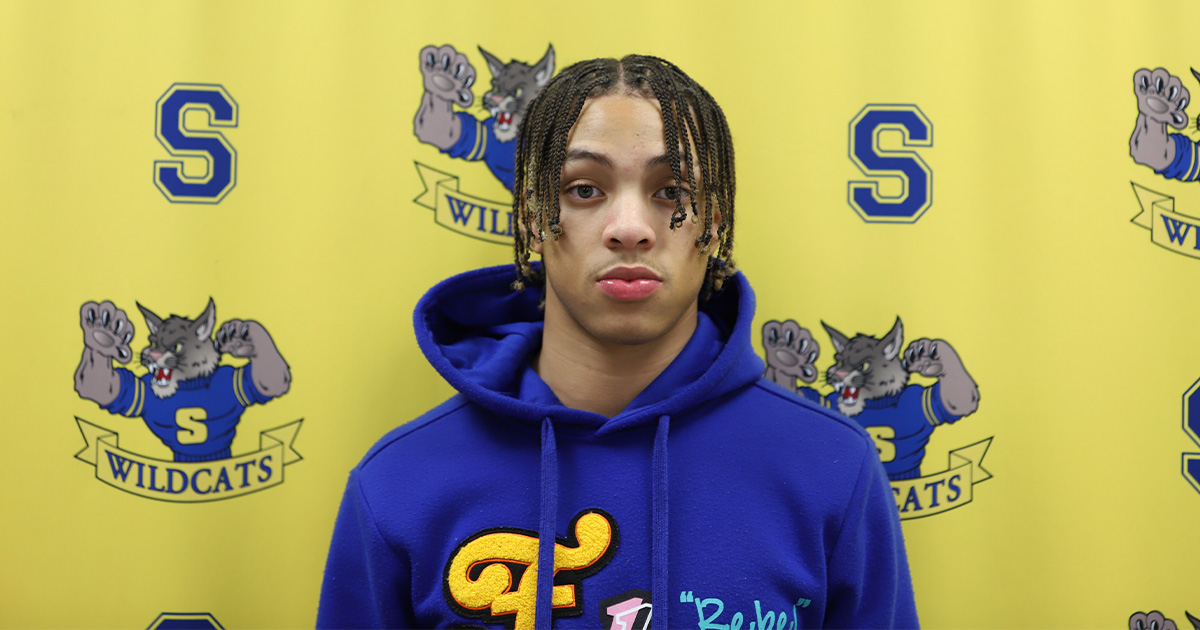 COLUMBUS — Ohio State finds itself yet on another trimmed list as spring is quickly turning into summer.
The Buckeyes found out Sunday afternoon that they are one of 12 schools in the running for four-star Springfield (Ohio) cornerback Aaron Scott Jr.
Florida State, Kentucky, Louisville, Michigan, Notre Dame, Oklahoma, Oregon, Penn State, Pitt, Tennessee and USC make the list a full 12.
Scott spoke with Lettermen Row in the days prior to his announcement about the general significance of the programs still in contention.
"I'm just trying to trim it down because this process is so hard," Scott said. "I could see myself at all 12 of these schools."
Ohio State is the heavy favorite to land Scott according to the On3 Recruiting Prediction Machine. The Buckeyes hold a commanding lead with a 92.9 percent chance. Cincinnati, Michigan and Notre Dame are the other schools that are visible on the chart.
Part of the Buckeyes' high prediction score is because of the number of visits Scott has taken. He, so far, has made five trips to Ohio State — which is only 45 minutes east of him. He has an official visit locked in for the weekend of June 23. That is the same weekend as four-star Cleveland (Ohio) Glenville cornerback Bryce West.
Ohio State also has a heavy lead over other programs as Lettermen Row recruiting analyst Matt Parker placed a prediction into the machine. The confidence level in the pick is at 65 and was placed on Feb. 17.
Scott has a big spring and summer ahead of him.
He plans on taking a few more unofficial visits before he takes his four other official visits — presumably in June.
He has confirmed with Lettermen Row he plans on making a decision by the end of June and as late as early July.
On3 Scouting Report
Fluid corner prospect who is a master of staying in phase and contending at the catch point. Stands in at nearly 6-foot, 165 pounds with a 6-foot-5 wingspan. Ran an electronically-timed 4.67 40-yard dash and a 4.35 shuttle during the spring camp circuit prior to his junior season. Jumped a 5-foot-8 high jump during his sophomore track and field season. Does a phenomenal job of playing through receivers' hands. Explosive hooper on the basketball court. Should fill out his frame with natural physical development. One of the younger prospects in the 2024 recruiting cycle.
On3 Player Comparison
Green Bay Packers cornerback Jaire Alexander
"Aaron Scott Jr's size, fluidity and ball skills remind us a bit of Jaire Alexander. Scott is more of a pure cornerback at the same stage, while Alexander also starred as a wide receiver in high school."
The post Ohio State makes initial cut for in-state cornerback target Aaron Scott Jr. appeared first on On3.