Oklahoma, Porter Moser set to add experienced assistant to staff
2 min read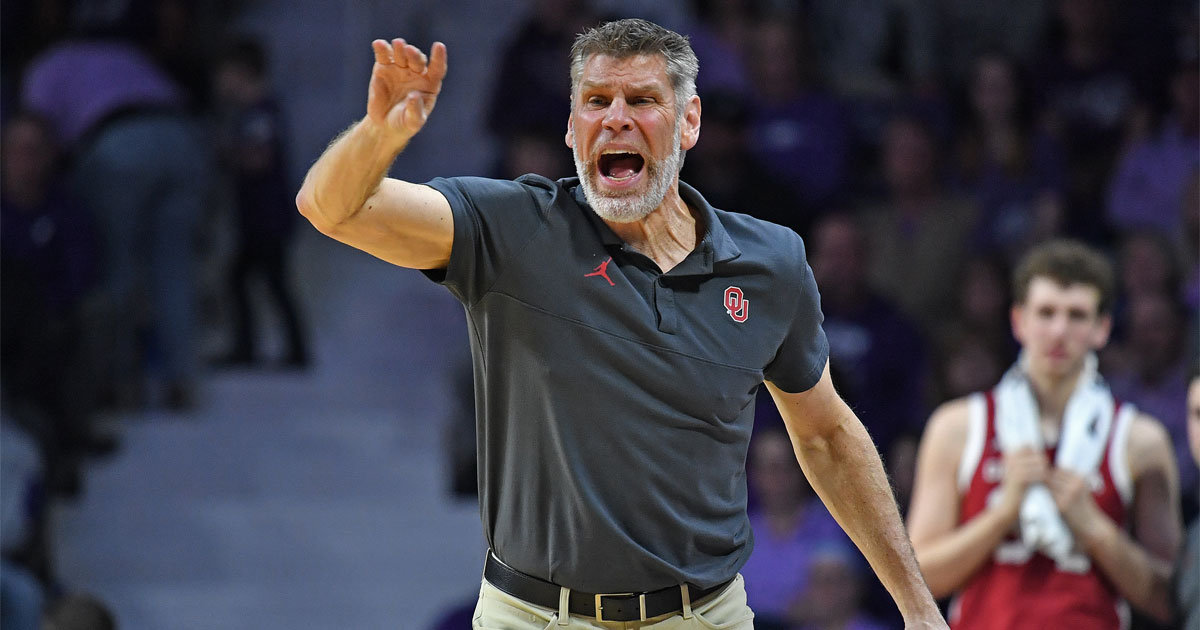 The Oklahoma basketball team is set to hire an experienced hand to serve as an assistant coach on Porter Moser's staff, with Moser plucking veteran Armon Gates from Oregon to join his team, according to a report from Jon Rothstein.
Gates previously coached with Moser at Loyola-Chicago from 2011-13.
He is the younger brother of current Missouri head coach Dennis Gates, who had a tremendous first season with the Tigers.
The veteran assistant coach was most recently with Nebraska before his gig at Oregon. He spent four seasons as an assistant at Nebraska, where he helped develop second-round pick Dalano Banton and All-Big Ten honoree Cam Mack.
Before his time at Nebraska, Armon Gates served as the associate head coach at Florida under coach Mike White for a few weeks.
He had a longer stint at Northwestern under Chris Collins prior to that, working with the Wildcats from 2013-18. That was just after he served on Moser's staff at Loyola-Chicago.
Prior to his Loyola-Chicago stint, Gates spent the 2010-11 season as an assistant coach at TCU. He was at Kent State from 2008-10 before that.
Armon Gates began his coaching career as a graduate assistant at Western Kentucky.
Oklahoma is coming off a little bit of a disappointing season in Moser's second year in charge, with the team finishing just 15-17, below .500 on the season. The Sooners were 5-13 in Big 12 play.
In two seasons, Moser's squad has gone 34-33 and 12-24 in the Big 12, so there's definite work to be done.
But the long-time college basketball coach certainly knows a thing or two about working through some growing pains. In his last four seasons at Loyola-Chicago, the Ramblers reached the Final Four and the Sweet 16, but that came after six up-and-down years to start Moser's tenure.
The Loyola-Chicago program went under .500 in his first three years in charge, going 7-23, 15-16 and then 10-22 before finally turning the corner a little bit.
In Year 4, the Ramblers went 24-13 and won the CBI.
But it wasn't until Year 7 that things really took off, when Loyola-Chicago went on an NCAA Tournament run that made it America's darlings and introduced Sister Jean to the public. The team finished 32-6 and reached the Final Four.
Loyola-Chicago went 26-5 and reached the Sweet 16 in Moser's final year before taking the Oklahoma job. Moser won two Missouri Valley Conference titles while at Loyola-Chicago.
The post Oklahoma, Porter Moser set to add experienced assistant to staff appeared first on On3.