Ole Miss, Mike Bianco add 2024 commitment from utility Cooper Johnson
2 min read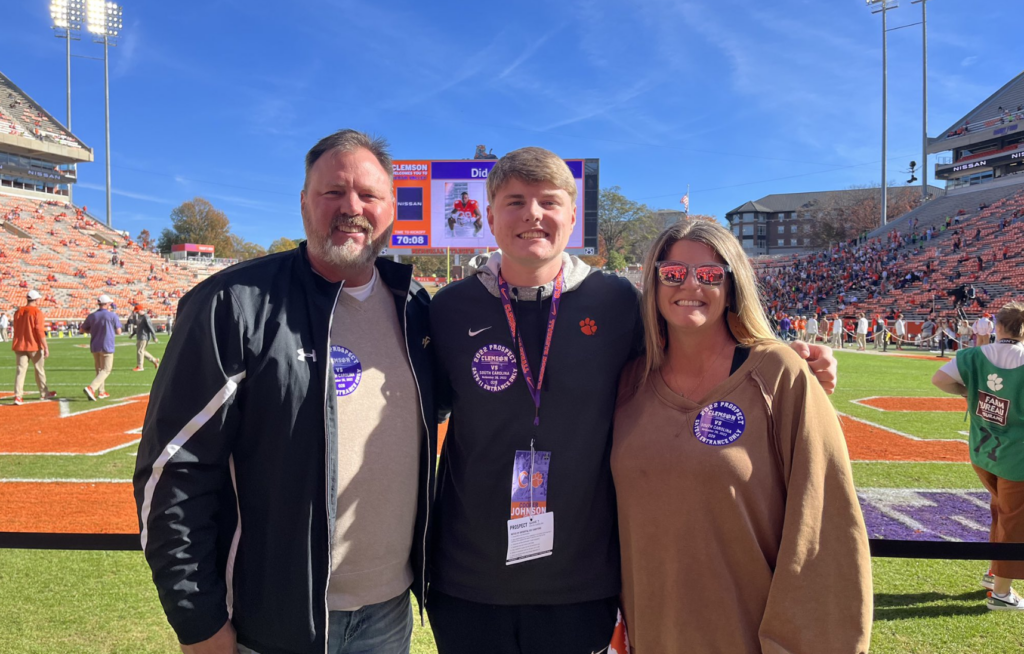 No. 13 Ole Miss baseball plays host to No. 3 Florida this weekend in week two of Southeastern Conference play. But on Thursday, the staff was hard at work on the recruiting trail, receiving a commitment from 2024 Mountain View (Ga.) left-handed pitcher/outfielder Cooper Johnson.
The 6-foot-5, 210 pound prospect from the Peach State hit .300 with 21 RBIs last season as a sophomore. He is the son of Mountain View head baseball coach Jason Johnson, who pitched in the SEC at Auburn and was a weekend starter in the early 90's.
Source tells OMSpirit Johnson was clocked in the upper 90's by an Oakland Athletics' scout this week. His fastball has taken quite the leap in the last few years. With some added strength, it's not out of the question for him to be comfortably sitting in the low-to-mid 90's by the time he gets to campus.
Johnson chose the Rebels over notable offers from Auburn, Cincinnati, Clemson, Florida State, Mississippi State and UCF.
2024 Ole Miss baseball commit Cooper Johnson (Photo credit: Cooper Johnson-Twitter)
The latest commit for Bianco and Co. has true two-way potential. He flashes a good feel for the barrel and has professional at-bats. His large frame and long arms help him get excellent extension through the zone. Johnson's best baseball is ahead of him, for sure. With a college strength and conditioning program to help, he has a very high ceiling on both the mound and at the plate.
Cooper Johnson is the 13th commit in the 2024 class.
The latest Ole Miss commit joins top pledges Roy C. Ketcham Senior (N.Y.) shortstop Owen Paino, Valley View (Ark.) outfielder Slade Caldwell, Santa Margarita Catholic (Calif.) right-handed pitcher Cade Townsend and Worth County (Ga.) right-handed pitcher Owen Hancock in a stacked commitment group for Bianco.
Johnson is the seventh pitcher to commit to Ole Miss in the 2024 cycle.
The post Ole Miss, Mike Bianco add 2024 commitment from utility Cooper Johnson appeared first on On3.