Ole Miss' Zamari Walton was brought in to start. So far this spring, nothing has changed that thought.
3 min read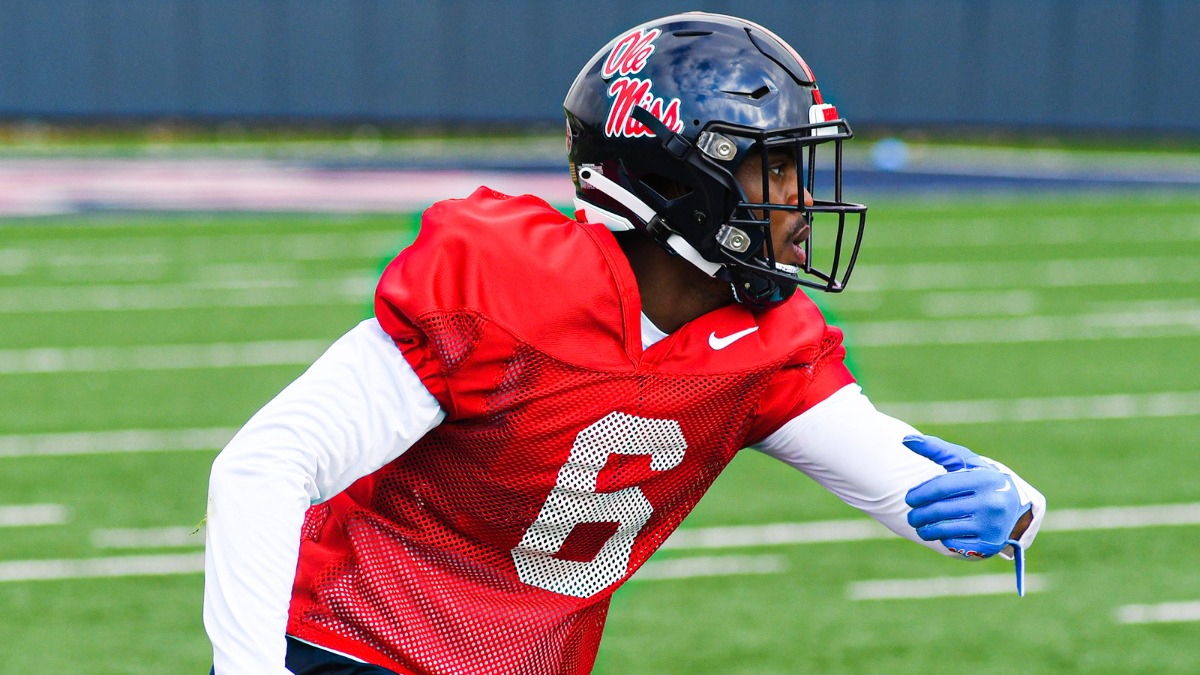 When Ole Miss Cornerback Zamari Walton signed with the Rebels for his final season after a five-year, Covid lengthened career with Georgia Tech, there wasn't much doubt that he'd be one of the starting corners for Ole Miss in 2023.
And, to that end, his spring thus far has done nothing to change that thought.
Zamari is making the most of his opportunity with the Rebels, perhaps more than any portal player on the team.
And while it didn't take the Ole Miss coaches but a second to decide they wanted Walton as a part of the team after he entered the portal, he knew Ole Miss was right for him.
"It was a good fit for me. With Pete Golding coming here to take over the defense and having played against them last year, I knew what they could do and I knew what I could do to help them," Walton explained.
"It's a great fit for me."
Golding's preference for man-to-man defense was another factor in Zamari choosing the Rebel program.
"I watched him at Alabama and most of the time his corners were in man coverage, which I like," he continued. "I'm long and can run and man coverage suits my skills. I like the challenge and I like what Coach Pete does with his corners.
"A lot of what we did at Georgia Tech is the same as what they teach here, so that helps my cause as well."
RELATED: All three Ole Miss quarterbacks receiving rave reviews from teammates this spring
Walton is what college coaches are looking for in the "modern" corner.
He's 6-3, he's quick, he's fast and he has the mentality of putting the last play behind him, good or bad.
At Tech last season, Walton registered 36 tackles with one interception and six passes as their lockdown CB.
Now, he's going to ply his trade in the country's premiere league – the Southeastern Conference.
"The best players are in this league, so Ole Miss being in the SEC was certainly a factor in my choosing this school," Walton stated. "I like being able to compete with the best and see where I stand."
There is a shortage of available corners in spring drills for now with Deantre Prince and Demarko Williams out with injuries, so Zamari is getting a lot of extra reps.
His main battle this spring has been with Jalen Knox, who has emerged as perhaps the best available wideout on the team at this juncture. To see them going head to head is one of the highlights of practice each day.
"We're getting a lot of reps and that is good for me. I like getting the extra reps. It will only make me better," he closed. "Jalen, among others, and I have a real battle going. He's helping me and I believe I am helping him."
Zamari Walton is solidifying himself as one of the starting cornerbacks for Ole Miss this spring and it was never intended any other way.
The post Ole Miss' Zamari Walton was brought in to start. So far this spring, nothing has changed that thought. appeared first on On3.