On300 ATH Daniel Hill locks in visits to Auburn, South Carolina and Tennessee
3 min read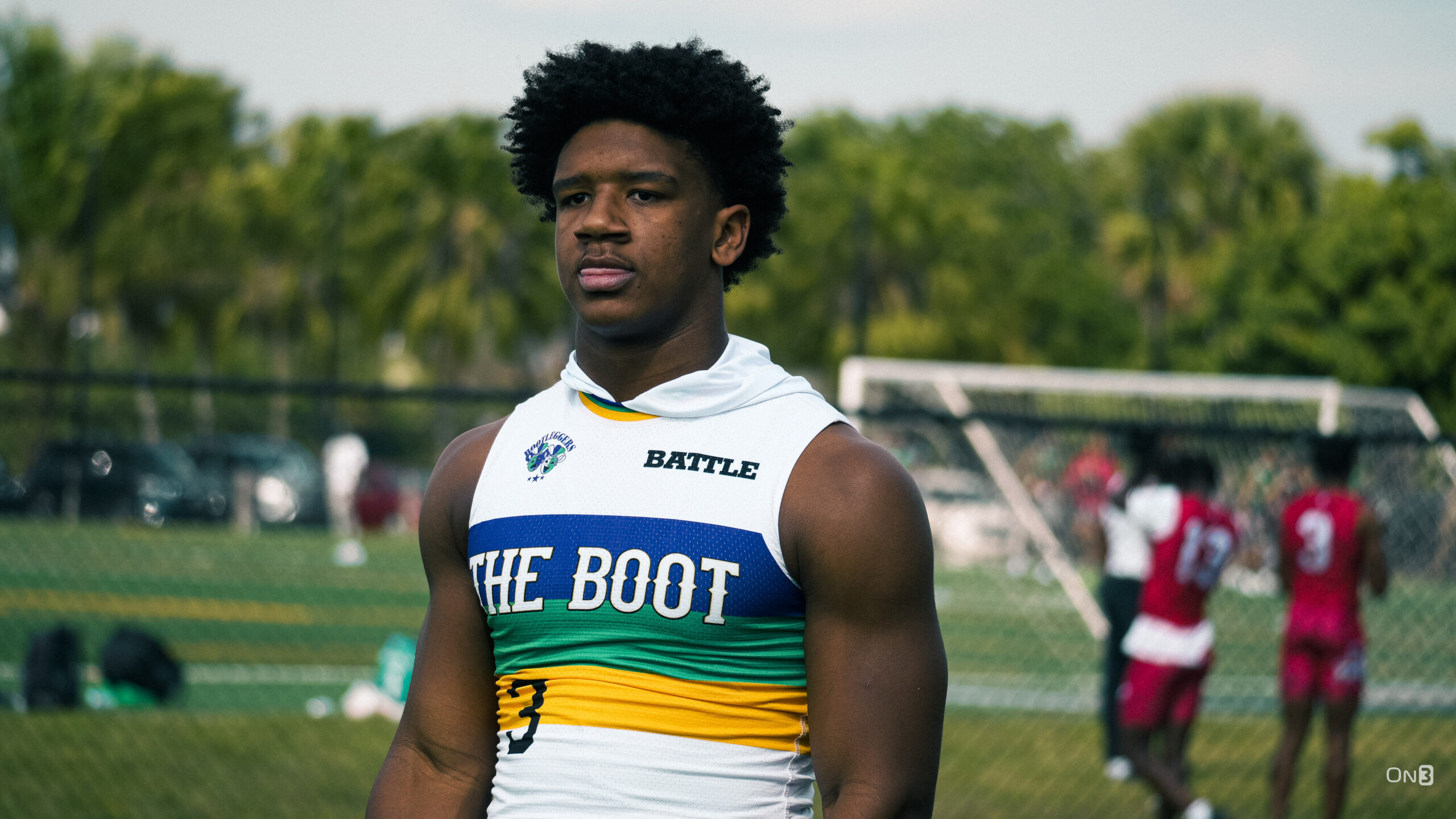 Four-star Mississippi athlete Daniel Hill is staying very active this offseason.
After balancing competition in track and field and also 7-on-7, the On300 playmaker is getting ready to hit some SEC schools for visits in April. That includes Hill's first visit to Auburn (April 8) and return trips back to see both South Carolina (April 15) and Tennessee.
Tigers running backs coach Cadillac Williams has been a mainstay in the Meridian (Miss.) running back's recruitment for two coaching staffs. Since Hugh Freeze arrived in the Plains, Auburn has turned up their efforts with Hill.
"I just want to see what Auburn has to offer me," Hill told On3. "I haven't been there since they offered me and I want to see what Coach Freeze is like and what his plans is for me if I decide to go to Auburn. I want to see what the atmosphere is like, what their scheme and their offense is like, things like that."
"After Hugh Freeze got to Auburn, he came to my school. Cadillac came, too," he continued. "That relationship has been building up more and more the longer we go into my recruiting process. The way they're coming, you want to play for coaches that want you on their team, so the relationship is good."
Gamecocks, Volunteers in line for visits
Hill will head back to South Carolina on April 15 after taking in the Gamecocks' game against Tennessee last spring.
Hill has frequented South Carolina and grown close with RB coach Montario Hardesty. The Gamecocks have emerged as a favorite midway through the spring.
"I love it, I love the atmosphere over there," Hill, the On3 Industry Ranking's No. 8 athlete, said of Columbia.
"I went to the South Carolina-Tennessee game and I'm not gonna lie — it was the best football game experience I've had since I've been getting recruited. South Carolina is pushing for me the most and we talk every day. Coach Hardesty is always checking in on me and I really like South Carolina right now. They're probably at the top …"
Hill is working to schedule his fifth visit to Knoxville this spring as well. Josh Heuepel and Jerry Mack have been mainstays in the On300 athlete's recruitment.
"I have a good relationship with Tennessee," said Hill. "I was there for Tennessee-Florida and I camped there in the summer, and that relationship has been good ever since they offered me. Coach Mack and Heuepel keep in touch often. They're top three, for sure. They're hanging around."
Hill thriving on the track this spring
Hill, who checks in at 6-foot-2, and 230 pounds, is getting recruited largely as a big-framed running ack. Some schools — like Michigan — project him as a thumper in the middle at linebacker.
The versatile athlete has been tearing it up on the track throughout this offseason with new personal-best marks in the 110-meter (14.91) and 300-meter hurdles (41.69).
"The offseason has been going well," Hill said. "I lost in state (championships) last year and I took that as motivation. I've been getting better over the summer and I worked a bit for hurdles. During the season, I've really been working. I'm top-five in-state in the 110 (meter) and 300 (meter) hurdles."
The post On300 ATH Daniel Hill locks in visits to Auburn, South Carolina and Tennessee appeared first on On3.