On300 WR Josiah Abdullah talks recent Michigan offer, potential visit
2 min read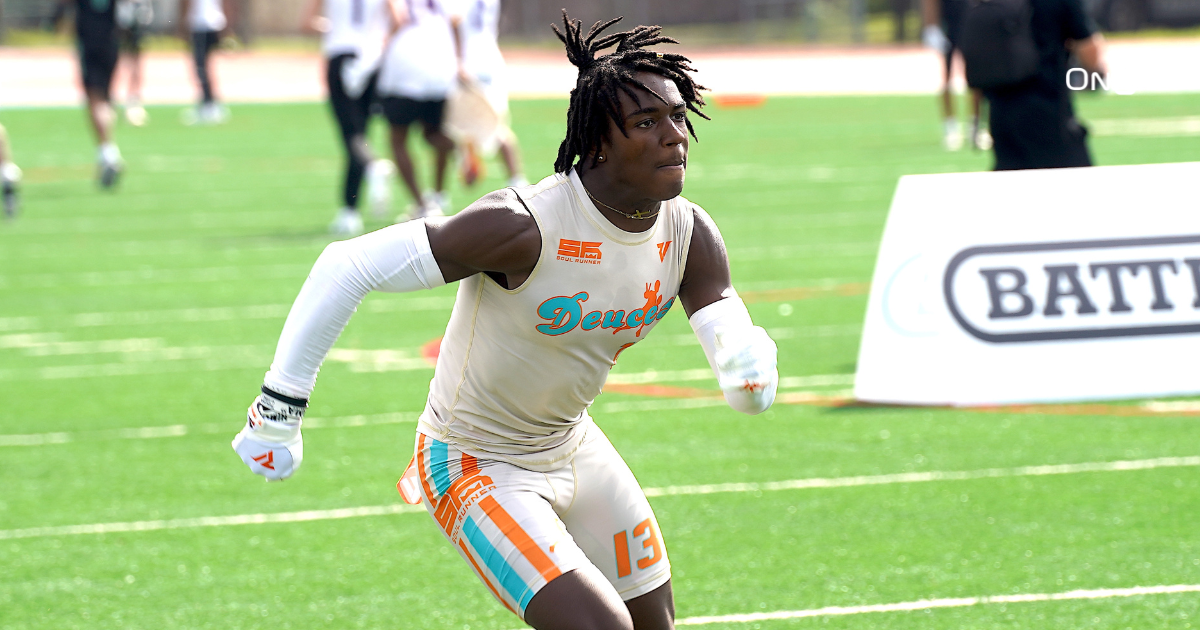 Michigan recently dipped down into the Peach State and put an offer on the table for Josiah Abdullah.
The 2025 On300 wide receiver out of Atlanta (Ga.) Woodward Academy was both surprised and excited when the Wolverines extended the scholarship in January.
"It was a blessing," Abdullah said. "I wasn't expecting it at all. The Michigan coaches came to my school and then they gave me an offer. My uncle is a huge Michigan fan, so I called him first, and he was like 'what? We have to go.' We're going to go out there in the summer."
Abdullah, who has family in Ohio, has never been to Michigan and is looking forward to getting his first in-depth look at the program.
"I'm excited to go out there and get a feel for it," Abdullah said. "Weather isn't a big deal to me since I'm trying to get to the next level. I just want see if there is a family feel. I want to meet the coaches, see the environment and learn about the academics."
Abdullah is still learning more about Michigan but said he was impressed with Michigan's recent success on the field, earning back-to-back Big Ten titles and College Football Playoff appearances.
"I like how they had a lot of success," Abdullah said. "They have a really nice running back, (Blake) Corum. I actually saw him catch a touchdown at receiver the first time I watched them. I like how they are balanced and move everybody around in the offense."
Abdullah was originally listed as an athlete but is now ranked as a wide receiver. Either way, Abdullah sees himself as a versatile weapon.
"I can move all around in the offense," Abdullah said. "I'm mostly a receiver, but I can move around and play running back and even some quarterback. But I think I'll be a slot guy at the next level."  
Along with Michigan, Abdullah holds offers from Alabama, Florida State, Mississippi State, Ole Miss, Tennessee, Texas, Texas A&M and others.
At 5-foot-10, 175 pounds, Abdullah is ranked as the No. 22 wide receiver and No. 126 overall prospect nationally, per the On3 Industry Ranking.
Abdullah has an On3 NIL Valuation of $49K with 8.8K combined followers on Instagram and Twitter. The On3 NIL Valuation is an index that looks to set the standard market value for both high school and college-level athletes. The NIL valuation does not act as a tracker of the value of NIL deals an athlete has completed to date. It rather signifies an athlete's value at a certain moment in time.
The post On300 WR Josiah Abdullah talks recent Michigan offer, potential visit appeared first on On3.