Oscar Tshiebwe declares for NBA Draft, maintains eligibility
2 min read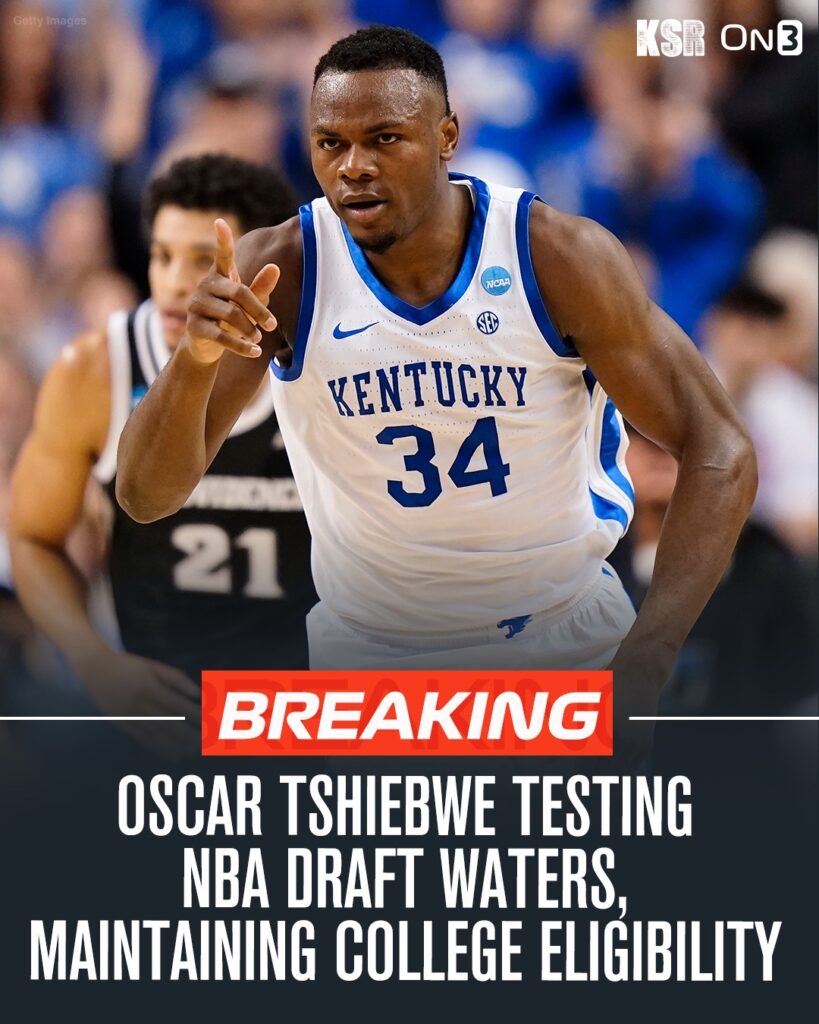 Kentucky center Oscar Tshiebwe will test the NBA Draft waters while maintaining his eligibility, leaving the door open for a potential return to college, the senior standout announced Friday.
Tshiebwe became the fourth Wildcat to enter the draft overall and the second to keep his options open, joining Antonio Reeves to do so. Jacob Toppin and Cason Wallace both decided to forgo the remainder of their eligibility.
"First, I would like to thank God for everything he has done for me! It has been amazing to see the many blessings he has shown me through my time at the University of Kentucky," Tshiebwe announced. "I would like to thank my family and everyone who has supported me over the years while working towards my dream. I would also like to thank Coach Calipari and the coaching staff for believing in a kid from the Congo, as well as my teammates for standing beside me and fighting everyday.
"At this time I feel as though it is best for me to declare for the NBA draft while maintaining my college eligibility. As I continue down this path I pray that I can continue to have the amazing love and support of BBN as you will always be in my heart and prayers. Only God knows what my future holds, but until then it's time to get to work!"
Tshiebwe has one year of eligibility remaining and could ultimately decide to return to Kentucky or explore his other options.
The 6-foot-9 center averaged 16.5 points, 13.7 rebounds, 1.6 assists and 1.6 steals in his second year in Lexington and fourth season overall at the collegiate level.
The post Oscar Tshiebwe declares for NBA Draft, maintains eligibility appeared first on On3.