Paul Finebaum addresses the end of LSU vs. Iowa, Angel Reese's taunt of Caitlin Clark
2 min read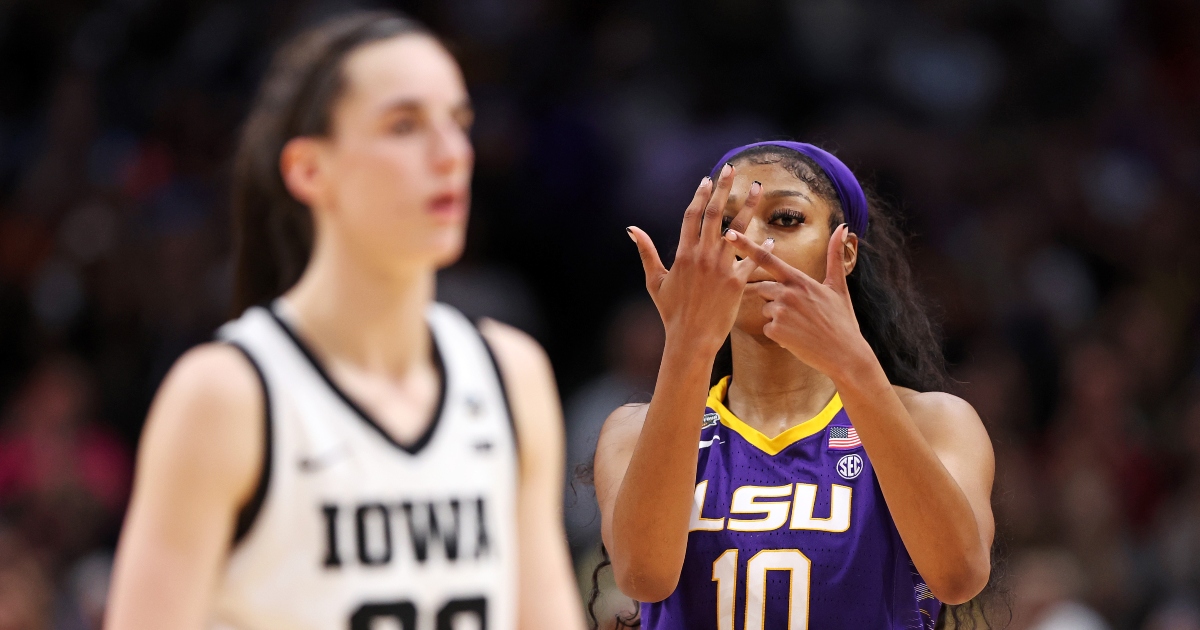 LSU beat Iowa to win its first national championship in program history. However, that has largely been overshadowed by a moment at the end of the game when LSU's Angel Reese seemingly taunted Iowa's Caitlin Clark. Now, ESPN analyst Paul Finebaum has weighed in on the topic.
Finebaum explained that he has no issues with what Reese did and doesn't think media members should be so upset about it on McElroy and Cubelic in the Morning.
"No, I don't," Paul Finebaum said. "I think Caitlin Clark had done the same thing a couple of days ago, I think it was against Louisville. Maybe you could say it was uncalled for, but I don't think you can. I think these are athletes at the top of their level and they're just having fun with it."
The 'taunt' in question came when Reese pointed to her ring finger. This, obviously, was to show she won and Clark didn't. However, as Finebaum pointed out, Clark has similarly taunted when she was winning.
"I really did not find it objectionable. I like what Angel Reese said. She explained who she was and what she represents and I'm being her 100 percent."
As Reese explained, she's always been seen as not fitting the ideal narrative. However, she has helped grow the game and earned the right to celebrate.
"I'm happy, I mean all year I was critiqued about who I was. I don't fit the narrative, I don't fit in the box that y'all want me to be in. I'm too hood, I'm too ghetto. Y'all told me that all year. But when other people do it, y'all don't say nothing," Reese said.
"So this is for the girls that look like me. That's gonna speak up on what they believe in, it's unapologetically you, and that's what I did it for tonight."
Angel Reese sent a message following the win
After the game, Angel Reese sent out an emphatic message, letting her emotions out while still on the court.
"What y'all gonna say now?!" Reese said while holding up a flag to celebrate. She then, again, when back to pointing toward her ring finger.
Reese was also named the Most Outstanding Player of the NCAA Tournament while never backing down from her trash talk. She said, "Caitlin Clark is a hell of a player for sure, but I don't take disrespect lightly. And she disrespected Alexis [Morris] and my girls, South Carolina they're still my SEC girls too, but y'all gonna disrespect them either."
The post Paul Finebaum addresses the end of LSU vs. Iowa, Angel Reese's taunt of Caitlin Clark appeared first on On3.