Paul Finebaum calls Scott Woodward the 'unsung hero' of college sports after LSU wins title
2 min read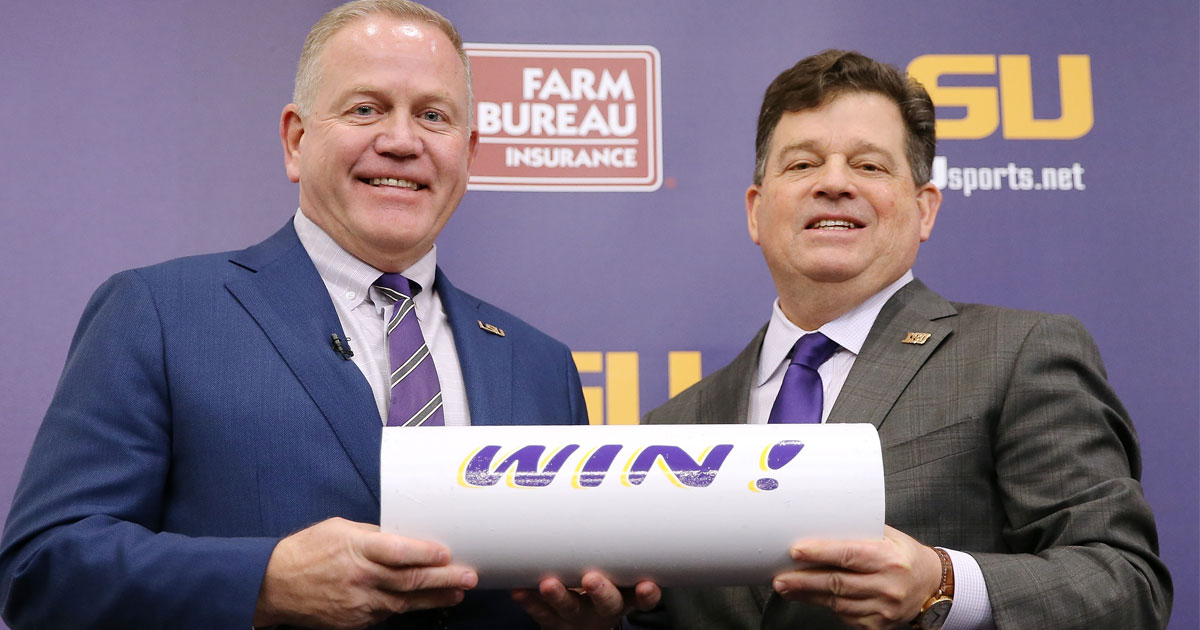 As the dust has settled on LSU's national championship in women's basketball, one thing is becoming more and more abundantly clear: Athletics director Scott Woodward sure seems to know what he's doing.
The LSU women's basketball turnaround was nothing short of remarkable.
Under former coach Nikki Fargas, LSU had missed the NCAA Tournament in her final three seasons in charge. In her last year, LSU won only nine games the whole season. Two years later? National champs.
"She was the name and I, what else can all of us say about Kim Mulkey?" ESPN's Paul Finebaum said on the McElroy and Cubelic in the Morning program. "I remember when she was hired a lot of our media friends in Louisiana were trumpeting it and I remember going, 'Is this really that big a deal?' And it was. Scott Woodward is looking pretty good."
In just two seasons, Mulkey has gone 60-8 with LSU and won the program's first national title.
Just about none of the traditional speed bumps seemed to exist in her second year. LSU had reached five straight NCAA Final Fours from 2004-08 but failed to make it to the championship game every single time.
Mulkey and her Tigers blew past that road block, dusting Virginia Tech in the semifinals to set up a national championship showdown with Iowa. But Mulkey isn't the only coach Scott Woodward has hired having tremendous early success.
"He hired a baseball coach whose team has already been No. 1 in the country," Finebaum said. "He's hired a football coach whose team went to the SEC Championship Game. And he's hired a women's basketball coach who's won the national championship in two years in the toughest conference in the sport. Remarkably didn't have to beat South Carolina.
"I would say that Scott Woodward today is one of the unsung heroes in college athletics for doing all this. I think it's a remarkable story."
And while Mulkey might have taken over a program that was down on its luck of late, Jay Johnson (baseball) and Brian Kelly (football) really did not.
Both inherited programs where the expectation is crystal clear: win national championships. LSU has won six national titles in baseball and three in football.
How's this for early success?
Johnson managed to win 40 games with his squad in 2022 and has the Tigers currently ranked No. 1 in the nation this season. Kelly won 10 games in his first season and claimed the SEC West title, giving the Tigers the chance to compete for an SEC championship against eventual national champion Georgia.
Yeah, Scott Woodward is doing all right.
The post Paul Finebaum calls Scott Woodward the 'unsung hero' of college sports after LSU wins title appeared first on On3.