Paul Finebaum discusses the questions around Georgia, why he's not concerned
2 min read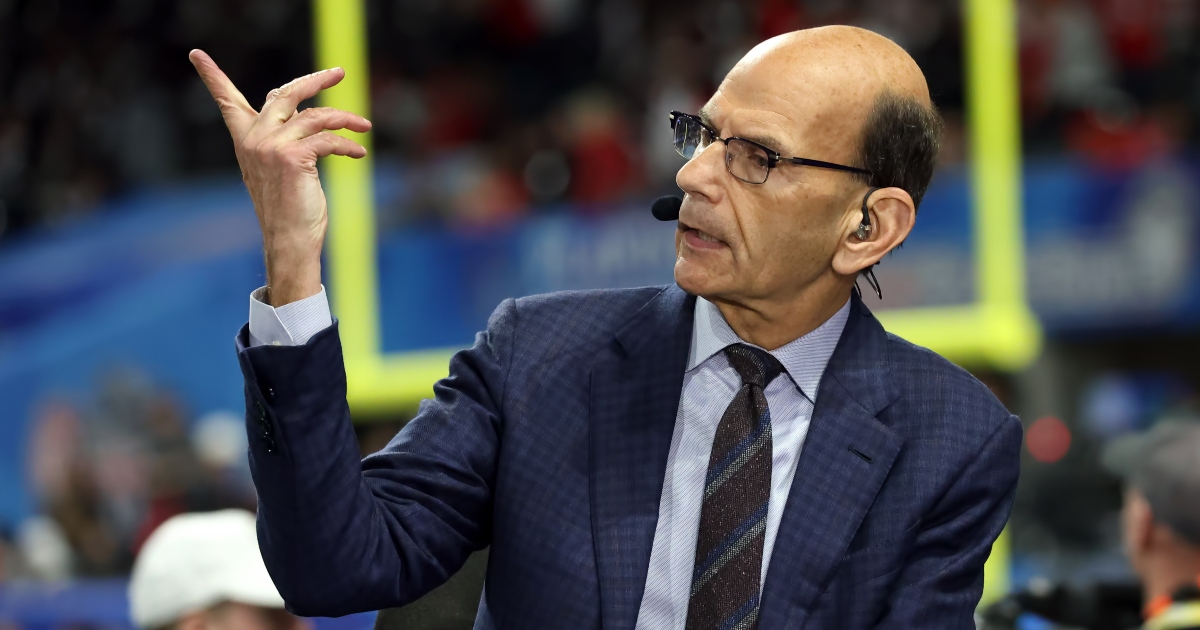 Right now, every FBS program would trade its last two seasons with the Georgia Bulldogs' seasons in a heartbeat. That doesn't mean that the Bulldogs don't have their own questions, though. Still, analyst Paul Finebaum isn't concerned.
During an appearance on McElroy and Cubelic in the Morning, Finebaum explained that despite the legitimate questions Georgia is facing, he isn't worried.
"I think Carson Beck is going to be the starter," Paul Finebaum said. "I mean, I think he's well prepared. He's been there forever. And every time that I want to say that he's not in the same category as an upper-level SEC quarterback, I'm thinking to myself, 'Why does it matter?' Because we all know the Stetson Bennett story."
However, as Finebaum explained, even though Georgia has a lot of turnover on defense and at the quarterback position, the Bulldogs also play a weak schedule. So, there is time to figure things out once the season starts.
"But I think a great part about Georgia, and let me state the obvious, is it really doesn't matter," Paul Finebaum explained.
"They don't have a game, really, anytime in the first eight to ten weeks of the season that they're going to be tested and so whatever deficiencies the defense might have on day one, they can figure it out by the time Tennessee rolls around in November."
Kirby Smart on the Georgia quarterback battle
Head coach Kirby Smart has done his best not to give a hint about who the next starting quarterback at Georgia is going to be. One of the reasons for this, as Smart explained, is that the evaluation isn't done yet.
"They all are really good things," Kirby Smart explained.
"All three of them are really good leaders. All three of them are really good quarterbacks and the beauty is we get more time to process information. Do you make a decision on an investment when you're 25% done looking at it? No. I make a decision when I'm 100% through looking at it, and we're about 25% of the practices we would get before we kick off next year."
As Smart pointed out, the number one thing he's looking for in a quarterback is a good decision maker.
"You've got to make good decisions. Use your rules. Take your coaching," Smart said.
"And then not make mistakes. That's ultimately what a quarterback does. It's not just making plays, it's not making mistakes. And eliminating losing the game is the first objective."
The post Paul Finebaum discusses the questions around Georgia, why he's not concerned appeared first on On3.