Paul Finebaum evaluates Alabama's chances at competing for national championship in 2023
2 min read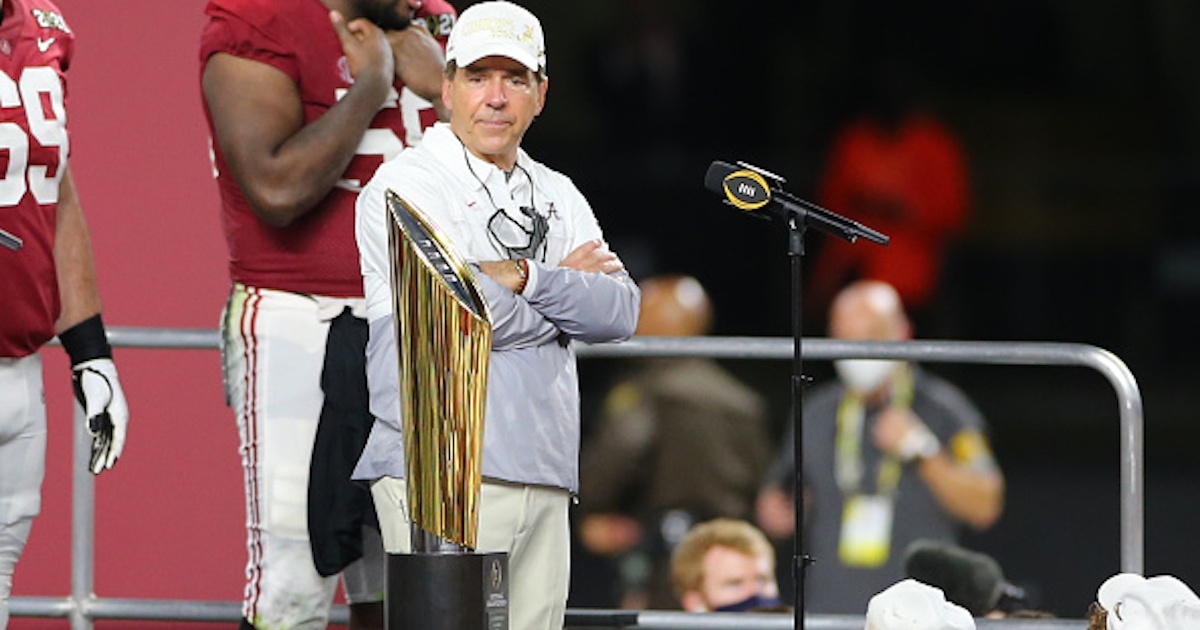 Alabama always has a chance to win a championship under Nick Saban and 2023 won't be any different, according to Paul Finebaum.
As long as Saban is the coach, Alabama has all the talent in the world to compete at the highest level. Although, they're arguably in the toughest conference in football.
Finebaum is confident in Alabama maintaining a top five presence, but there is one concern.
"I think (Alabama is) definitely in the race (for a championship)," Finebaum said on McElroy and Cubelic. "I think on the low end of Alabama, I think they're in the top five or six. And that really depends on how you populate Ohio State, USC and Michigan, maybe Clemson you know, maybe throw somebody else in there, whether it's Penn State or somebody else. But I think the only way I would change that is if we're sitting here a week from now, two weeks from now or three weeks from now I guess I should say, Alabama's quarterback situation has not changed."
Finebaum expressed some concern over Jalen Milroe and Ty Simpson, the two quarterbacks at the top of the Crimson Tide QB1 battle. If Alabama is going to win a championship, that'll have to be figured out.
"I'm hearing the same concerns out of that camp as I am now but we can change a lot," Finebaum said. "I don't think it's going to change the internals. It might change the external. We might get out there on Saturday and Milroe or Simpson looks great in a very limited controlled situation. And you're getting blown up at 7:30 next Monday morning about fans saying hey, what are you guys talking about? We got a great quarterback. So I don't think that's going to happen though."
Alabama had championship quarterbacks such as Tua Tagovailoa, Mac Jones and Bryce Young. As far the quarterbacks Finebaum alluded to, Saban opened up about their progress.
"They both made some good plays, but they also both, you know, made some plays that they probably wish they would have had back," Saban said of the latest on the quarterbacks. "So, but they're making progress, they're improving. I think that they're developing some confidence, you know, in the offense and what they're supposed to read and what they're supposed to do. 
CLICK HERE to subscribe to the On3 YouTube channel today for all of the latest news on college football, recruiting, NIL, more! 
"You know, I thought we were a little up and down today. I think we made some really good plays, but I also thought we made some, you know, maybe mistakes that we need to eliminate."
Alabama and national championship are synonymous. Perhaps it works out again in 2023.
The post Paul Finebaum evaluates Alabama's chances at competing for national championship in 2023 appeared first on On3.