Paul Finebaum is 'very high' on Tennessee, Josh Heupel entering 2023 season
2 min read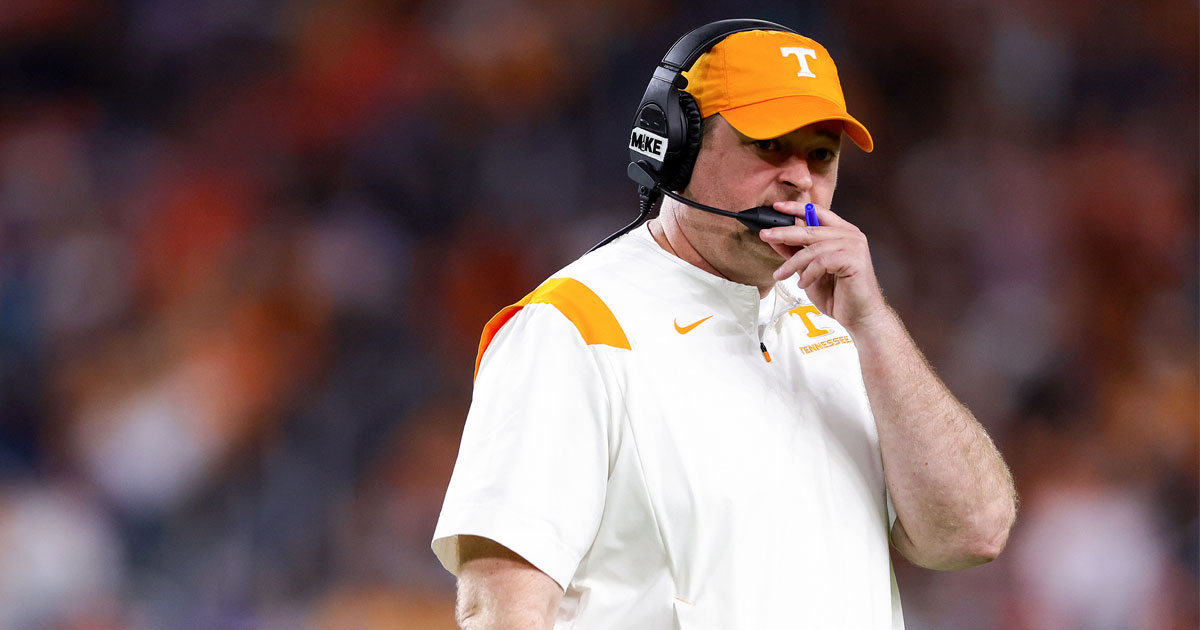 If there is one SEC team on the rise, it's the Tennessee Volunteers. Head coach Josh Heupel has his program ascending in the right direction, capping off an 11-wins season with an Orange Bowl victory with Clemson. Now, expectations will be even higher moving into the 2023 season as more will be wanted out of Heupel.
One of this thinking highly of Tennessee is ESPN's Paul Finebaum. He said when talking to people on Rocky Top, there is confidence surrounding this upcoming season's ball club. Depth seems to be a positive factor as well, even with some key names departing.
"My opinion is very high," Finebaum said. "That's just based on talking to people and not seeing very much. I think that's all you can really do in spring. Coaches are smart. They know they have more to lose by playing players sometimes and running plays when they do. But I really think this is a much deeper program than it was even a year ago."
There was a little bit of caution from Finebaum shortly after, though. He recognizes there are some major offensive pieces leaving the program — mainly quarterback Hendon Hooker. Finebaum wants to know if Tennessee has the capability of replacing a good chunk of production.
"Now having said that," Finebaum began. "You have two great wide receivers that are gone. Are the ones that are there now fill the bill? You lost a quarterback that nobody could have predicted and nobody did predict. So, that's really what they face."
Hooker seems to have a suitable replacement, with Joe Milton performing well in the Orange Bowl. Nico Iamaleava has brought a ton of hype as well but Milton is expected to start. However, Finebaum is right — losing Cedric Tillman and Jalin Hyatt might bring more questions.
Those two wide receivers played such a key role in the offense, especially Hyatt. He was the Biletnikoff Award winner, going for 67 receptions for 1,267 yards and 15 touchdowns. Tillman brought in 37 catches for 417 yards and three touchdowns.
A tough task is ahead of Josh Heupel.
Tennessee will begin its season against a Power Five conference opponent, hosting Virginia on Sept. 2 at Neyland Stadium. Vols fans from across the country will be rallying around the team, hoping to produce a few more special moments. While there will be many believers of Huepel's squad and Finebaum is going to be one of them.
The post Paul Finebaum is 'very high' on Tennessee, Josh Heupel entering 2023 season appeared first on On3.