Penn State hosting top 2024 target and On300 prospect Thursday
2 min read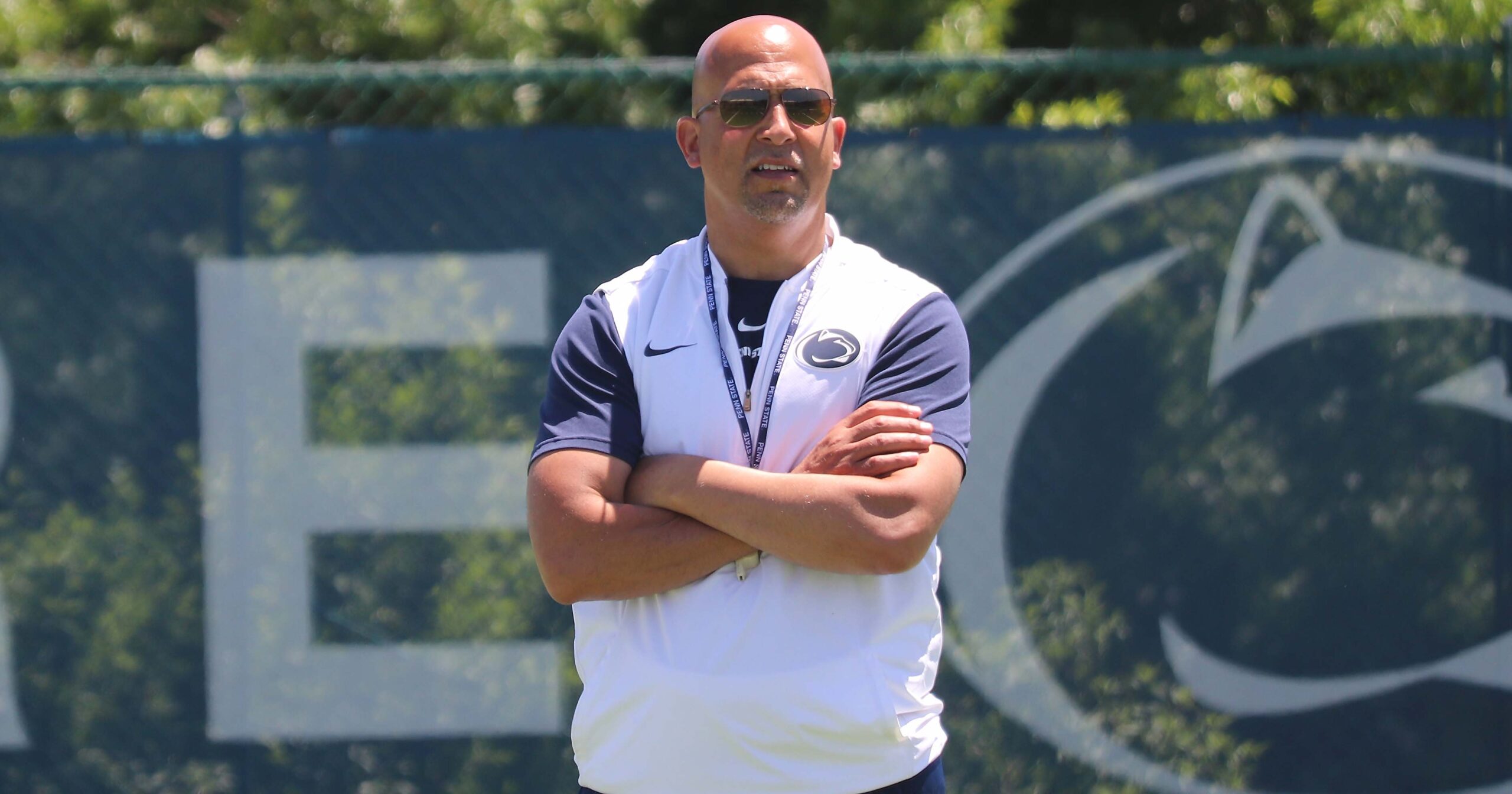 Penn State is just 48 hours away from the start of its annual spring game. With our list of confirmed prospects closing in on 70 players and counting, Saturday is setting up to be a massive one for the Nittany Lions. If all goes to plan, James Franklin and his staff hope to land at least one commitment, potentially more.
But before we get to that, Thursday is also a big day for the Nittany Lions. On Wednesday, two of the nation's top 2025 prospects, DE Ari Watford and RB Jabree Wallace-Coleman, both confirmed via Twitter that they plan to visit Penn State today. Watford is on pace to be a five-star player, ranking No. 8 nationally in the 2025 On300. Wallace-Coleman, who plays at Imhotep in Philadelphia, is also considered one of the nation's best, ranking No. 89 nationally. He's currently committed to Georgia, but with more than 20 months to go until he can sign, Penn State is showing no signs of giving up.
However, those are the only two players that Penn State fans need to know about for Thursday, as Blue White Illustrated has also confirmed that New York native Josiah Brown has also made it to State College for a personal day with the staff. A Class of 2024 prospect, Brown has long been considered one of Penn State's top wide receiver targets. Since last spring, he's been on campus twice, most recently attending a junior day in January.
"I love the way Coach Franklin was with me and my family. He really welcomed us with open arms," Brown said, following his most recent visit. "He shared a lot of facts with us about Penn State. I learned a lot about the degree there and how much it holds up when you graduate from Penn State. We talked a lot about that and just how important I am to them in this class."
Brown hasn't publicly announced an official visit yet with the Nittany Lions, but sources inform us that he's expected to return again June 23-25. It's still unclear which over schools will receive an official visit in the summer. Earlier this year, Brown included Penn State, Duke, Georgia, Michigan, Miami, Nebraska, Notre Dame, Rutgers, South Carolina and Syracuse among his top 10.
"Penn State is definitely a high contender," Brown said. "I haven't really started ranking my schools individually yet, but they're definitely a high contender."
Last spring, Brown ran the 100-meter in 10.76 seconds. However, he said he doesn't plan to run track again this spring, electing to instead focus on training for football. Brown sits at No. 240 nationally in the On300. He's the 10th-ranked athlete and No. 2 overall in New York.
The post Penn State hosting top 2024 target and On300 prospect Thursday appeared first on On3.