Penn State offers visiting DL De'Andre Cook
1 min read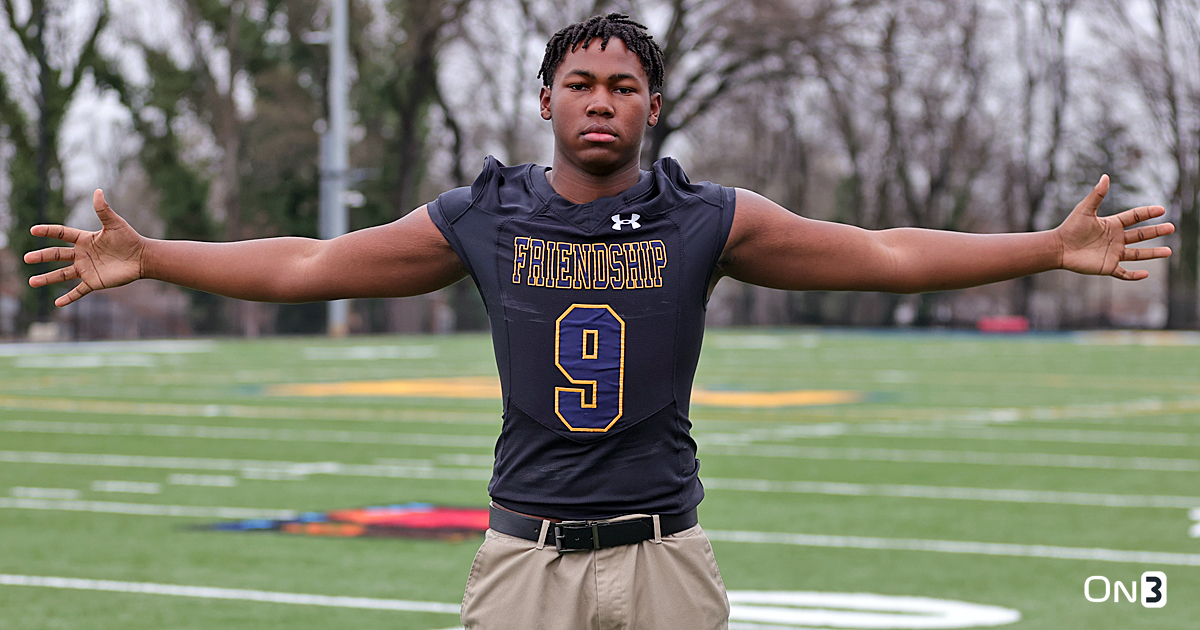 Washington (D.C.) Friendship Academy defensive lineman De'Andre Cook went to Penn State on Saturday to check out the Nittany Lions in person. The three-star prospect came away impressed with the Nittany Lions. 
"The visit was great. I saw the practice, went and did a photo shoot and I sat in on some meetings," said Cook. "The energy from the head coach stood out. He was so energetic and passionate about that team."
 Alabama, Duke, Maryland, Michigan State, Pittsburgh, Stanford, USC and Virginia Tech are among Cook's current offers. Penn State added to that total on Saturday. 
"They were telling me all the great accomplishments Penn State has through academics and football," he said. "I'm really happy about the offer. It's a big-time offer."
<iframe src='https://www.hudl.com/embed/video/3/14608692/61734cd8386df7012c82087a' width='640′ height='360′ frameborder='0′ allowfullscreen></iframe>
The 6-foot-4, 250-pound Cook is the third Friendship Academy defensive lineman to pick up an offer from the Nittany Lions. Class of 2024 five-star Dylan Stewart has been to campus a few times, including for a White Out visit with Cook in 2021. He's slated to be back in town on April 8. Class of 2025 defensive tackle Bryce Jenkins was on campus in March and picked up an offer from the Nittany Lions a few days later. 
Up next for Cook is a visit to Virginia Tech this month. 
The post Penn State offers visiting DL De'Andre Cook appeared first on On3.