Pittsburgh center John Hugley to officially visit Ole Miss on Monday
2 min read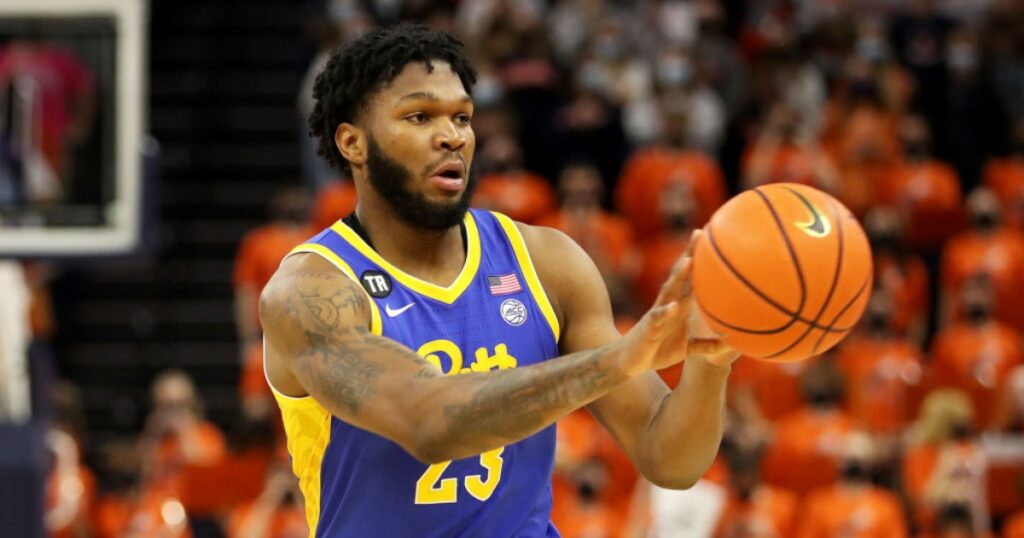 Ole Miss and Chris Beard added Georgetown small forward Brandon Murray earlier this month and are aiming to add more from the NCAA Transfer Portal. On Monday, the Rebels will get its shot at Pittsburgh center John Hugley when he arrives for his official visit. The news was first reported by On3's Joe Tipton.
The former four-star recruit was the No. 89 overall player in the 2020 cycle, according to the On3 Industry Ranking. Since entering the NCAA Transfer Portal last month, he's received interest from Michigan, Oregon, Iowa State, Miami, Wisconsin, Rutgers, Maryland, Xavier, Arkansas, LSU, Georgia, Butler, West Virginia, Georgia Tech, Arizona state and others.
Hugley played in just eight games (six starts) this season after suffering a knee injury in October. On January 14, he made the decision to sit out for the remainder of the year to focus on his mental health. He averaged 8.0 points and 3.6 rebounds over those eight appearances.
Hugley is currently the No. 11 overall player in the 2023 On3 Transfer Portal Ranking.
As a sophomore, the 6-foot-9, 240 pound prospect was an All-ACC Honorable Mention selection after averaging 14.8 points and 7.9 rebounds. He scored in double figures 23 times and grabbed 86 offensive boards for a 2.69 offensive rebounds per game mark, ranking second in the ACC in this category.
Pittsburgh junior John Hugley entered the transfer portal on Thursday (Photo by Ryan M. Kelly/Getty Images)
Prior to his time at Pitt, John Hugley was a standout at Brush High School.
He finished his career with the Arcs with 1,660 points and 1,170 rebounds. He was a two-time all-state and three-time all-district selection and helped lead Brush to four consecutive conference titles. The Ohio Mr. Basketball averaged 24.0 points, 13.3 rebounds, 4.6 assists and 1.6 blocks per game during the 2019-20 season.
John Hugley could have some company in Oxford with him. Arizona State point guard Austin Nunez is reportedly arriving for his official visit on Tuesday.
Beard and Texas were among the finalists for the southpaw point guard in the last cycle. And now being at Ole Miss, he will give it a go once again.
During his one season in Tempe, he shot 56 percent when going to the rim (25 percent of his field goal attempts), 47 percent from three-point range in the left corner, 35 percent from deep right above the break, had a 10 percent assist rate, 2.4 percent steal rate, was in the 15th percentile in scoring on the break (32 percent of the time) and scored 26 percent of the time as the ball screen handler.
The post Pittsburgh center John Hugley to officially visit Ole Miss on Monday appeared first on On3.