Purdue center Zach Edey responds to fake reports that he's entering the Transfer Portal
1 min read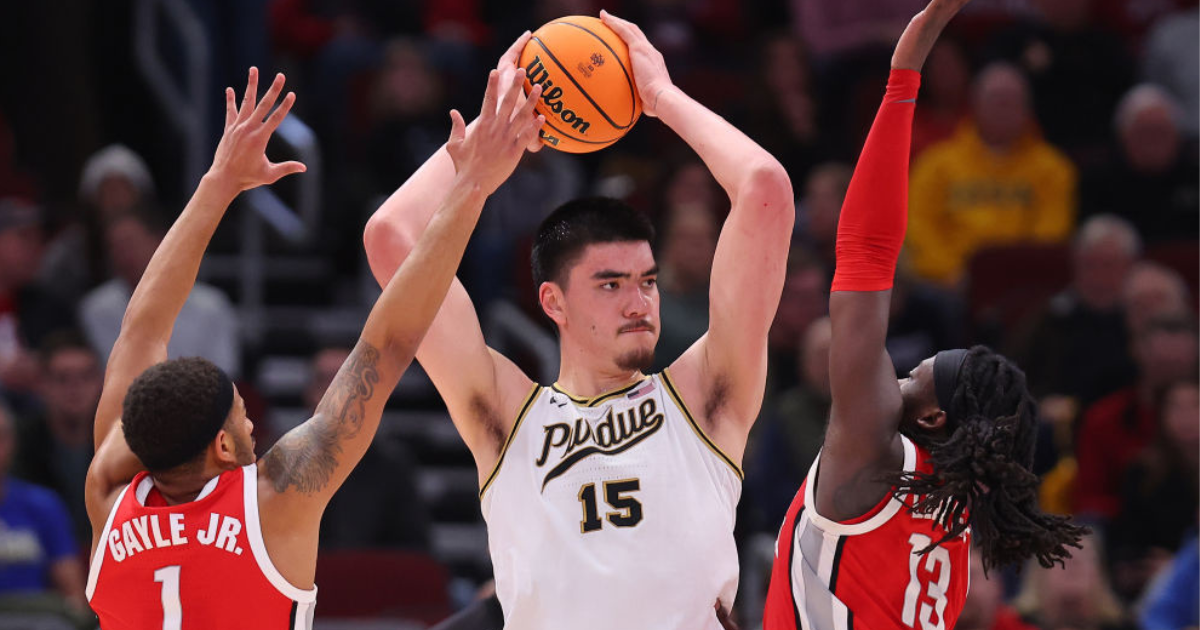 Former ESPN college hoops broadcaster Dan Dakich ruffled some feathers in the basketball world on Tuesday when he fired off a tweet reporting that Purdue big man and National Player of the Year favorite Zach Edey was in the Transfer Portal.
"My people are telling me Zach Edey is in the transfer portal," Dakich wrote in a tweet, adding his own view on the new era of college sports: "The transfer portal and NIL suck."
Four minutes after that strange news drop by Dakich, Zach Edey himself responded to Dakich's tweet by quoting it and saying: "My sources are telling me this is false."
There you have it, straight from the man himself. Zach Edey is not currently in the Transfer Portal…according to — it's a pretty good source — Zach Edey himself!
The post Purdue center Zach Edey responds to fake reports that he's entering the Transfer Portal appeared first on On3.