Purdue targeting Division 2 CB Shon Stephens
3 min read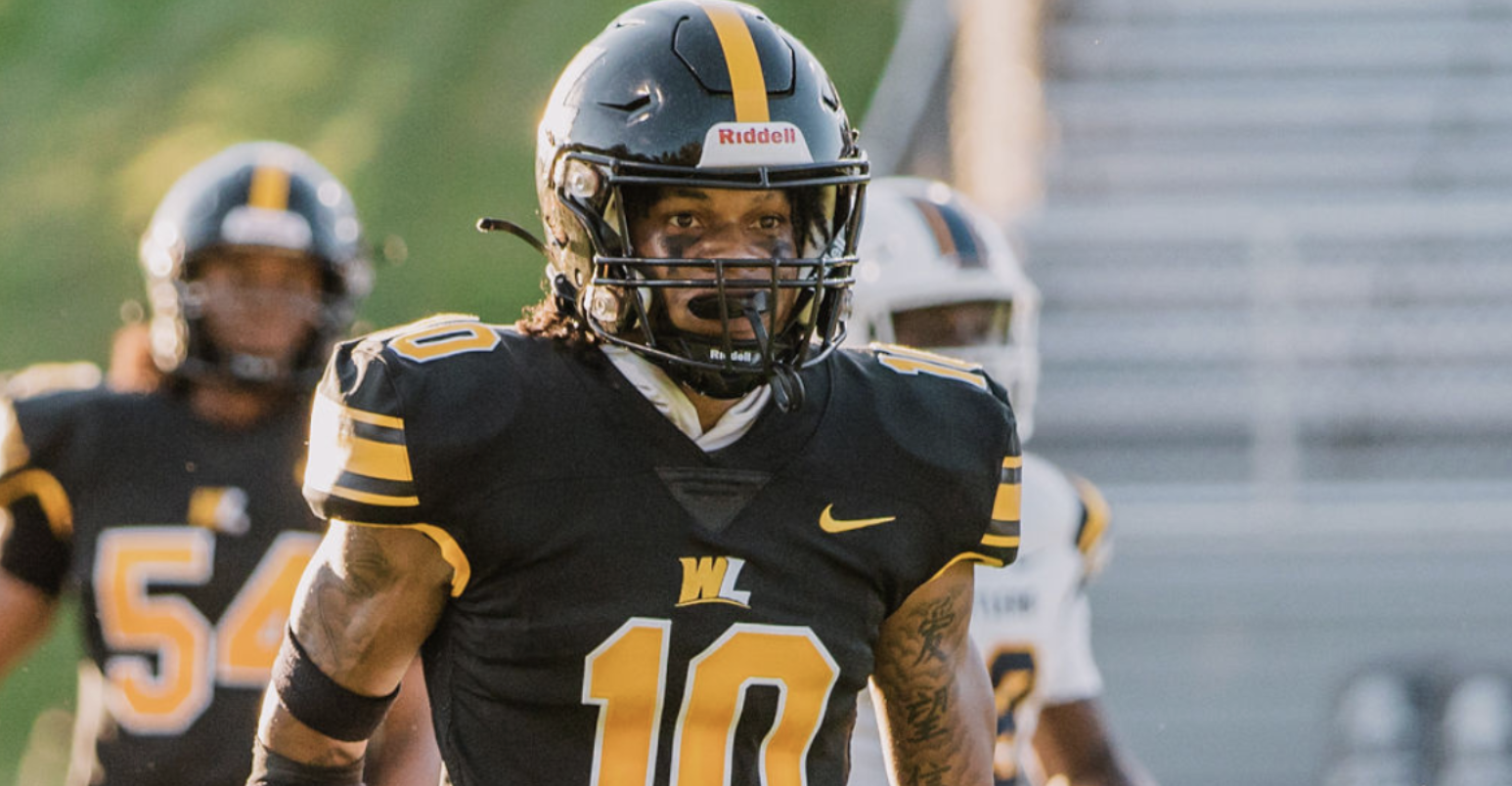 It's no secret that Purdue is looking to augment its cornerback spot by adding talent from the transfer portal. And one of its targets is Shon Stephens.
A product of Division 2 West Liberty (W. Va.), Stephens visited West Lafayette over the weekend, watching the Boilermakers scrimmage on Saturday. The grad transfer from Bakersfield, Calif., has one season of eligibility.
"Things went well during the visit," said Stephens. "The facilities are amazing. I would reach my potential there. The coaches made me feel like family."
Stephens is ready to commit to Purdue. But, there's a catch: He needs to obtain a personal hardship waiver from the NCAA.
Stephens has spent significant time away from college while tending to his mother, who has dealt with health issues. That time away has caused him to fail to make adequate academic process. How much time away from college has Stephens missed? He didn't play football from 2019-21 after spending his first two years playing at Bakersfield (Calif.) College.
"I needed to help my mother," said Stephens. "She had a heart attack. She coded (when a patient's heart has stopped beating) at one time. She has a pace-maker now. She's doing better, but it has been a long road."
Stephens says paperwork has been submitted to the NCAA to petition for the waiver. He expects to hear a verdict in less than two weeks.
"Most definitely, I think I'll get the waiver," he said. "I do. It was a real personal hardship. I hope the NCAA is inspired by my story."
The fact Purdue is behind him in this process to garner the waiver means a lot to Stephens.
"They really showed me that they care for me as a person," said Stephens. "The Purdue compliance and the AD, coaching staff, they all think my waiver will go through. Medical records have been sent. Now, we just have to wait."
MORE: Purdue transfer portal tracker
Stephens could be joined at Purdue by Penn State cornerback transfer Marquis Wilson, who also visited campus last weekend.
"He was with me," said Stephens. "He sees how these coaches operate. He has one more visit to take. So, we'll see."
Purdue already has one transfer portal cornerback on the way: Stanford's Salim Turner-Muhammad, who committed February 1 and will arrive after he finishes his course work in Palo Alto in the spring semester.
Stephens entered the portal in December after earning All-American honors at West Liberty last season, his only one with the program. He made a Division 2-best eight interceptions with 37 tackles and 14 pass deflections in 2022.
"I'm a ball hawk," he said. "If it's a 50-50 ball, I feel like I can come down with it. I also am good in and out of my breaks."
Purdue has had recent success with a pair of Division 2 defensive backs: Chris Jefferson (University of Findlay) and Bryce Hampton (Adams State), who each played roles in 2022.
Stephens has had a peripatetic career. After attended Bakersfield (Calif.) College–a community college–out of high school in 2017, where he played for two seasons, he signed with Missouri Southern State in 2020 after not playing in 2019. But he left Missouri Southern State before playing a down to tend to his mother.
Stephens almost landed at Penn State in 2022 after attending a camp in State College, Pa., last summer at the behest of cousin Joey Porter, the former Pittsburgh Steelers great. Alas, Stephens wasn't able to enroll because he hadn't made 80 percent progress toward a degree after missing so much time away from school.
"They wanted me, but I wasn't able to get into school because of how my personal circumstances had impacted my academic progress," he said.
That sent Stephens to West Liberty for the 2022 season. Now, he hopes to cap his career in West Lafayette in 2023.
"Purdue would be an amazing place to spend my final season," said Stephens.
The post Purdue targeting Division 2 CB Shon Stephens appeared first on On3.