Purdue's Zach Edey sweeps National Player of the Year honors after winning Wooden Award
3 min read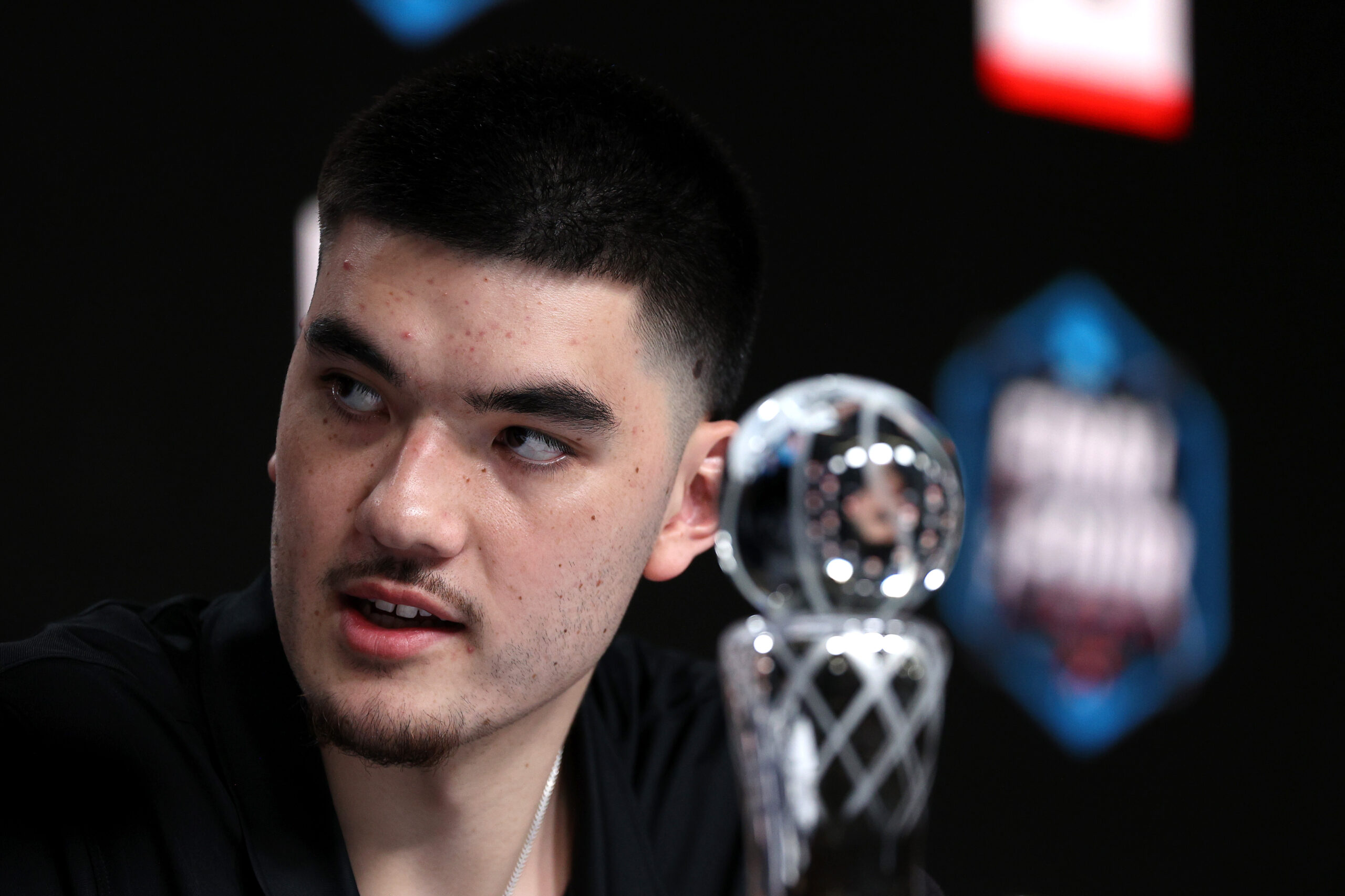 WEST LAFAYETTE – As Zach Edey addressed the crowd Sunday after receiving the Naismith Award in Houston, he acknowledged his latest accomplishment wasn't an individual honor.
"This was a team effort," Edey said. "I wouldn't be able to stand up here without the right people around me every step of the way. I'm just so grateful to all of them."
Purdue's 7-foot-4 junior, who pieced together one of the best seasons in college basketball history, likely has the same thoughts after being named the Wooden Award winner on Tuesday, completing a sweep of the six National Player of the Year honors.
"My family really believes in me, my coaches always believed in me, and my fellow teammates always believed in me. That's all I ever needed," Edey said.
Along with the Wooden and Naismith honors, Edey was also named National Player of the Year by the United States Basketball Writers Association (Oscar Robertson Trophy), The Associated Press, the National Association of Basketball Coaches and The Sporting News.
He's also won the Pete Newell Big Man of the Year Award and the Kareem Abdul-Jabbar Award given by the Naismith Memorial Basketball Hall of Fame to the nation's top center.
He's scheduled to accept the Wooden Award on Friday in Los Angeles and will be handed the Oscar Robertson Trophy on April 12 in St. Louis.
Purdue coach Matt Painter has accompanied Edey throughout the postseason as the native of Toronto, Canada, accepted his awards. He's come a long way since arriving on campus as an under-recruited project and has developed into one of the nation's top players, thanks to Painter and his staff, including assistant coach Brandon Brantley.
"He's a very unique player, and he took his God-given physical size and then put a lot of hard work behind it," Painter said. "He's somebody that it didn't come easy for right away. There are some good things about starting later in terms of your habits – you don't have bad habits, you don't have any habits. And now you're not trying to break a bad habit from somebody when they come into you.
"It's the freshness of everything when you haven't played organized basketball that long. He learned to work on things that helped him in his world – post-D, ball screen D, jump hooks, passing, and whatever it might be. He just put a lot of time into it. And the time after practice with coach Brantley just getting things figured out and watching more film."
Edey, who is expected to delcare for the NBA Draft and go through the evaluation process, averaged 22.3 points, 12.9 rebounds, 2.1 blocks, and 1.5 assists. He became the first player in NCAA history (since blocks became an official NCAA stat) to record at least 750 points, 400 rebounds, 70 blocks, and 50 assists in a season.
The Big Ten Player of the Year and the league's tournament Most Outstanding Player has scored in double-figures in 51 straight games, the longest streak in the country and the fourth-longest streak in school history.
In 99 career games, he has 1,533 points, the fourth most for a player through his junior season in school history behind Carsen Edwards, Glenn Robinson, Rick Mount.
The post Purdue's Zach Edey sweeps National Player of the Year honors after winning Wooden Award appeared first on On3.