Recruiting intel and takeaways from Florida Gators' Orange and Blue Game
3 min read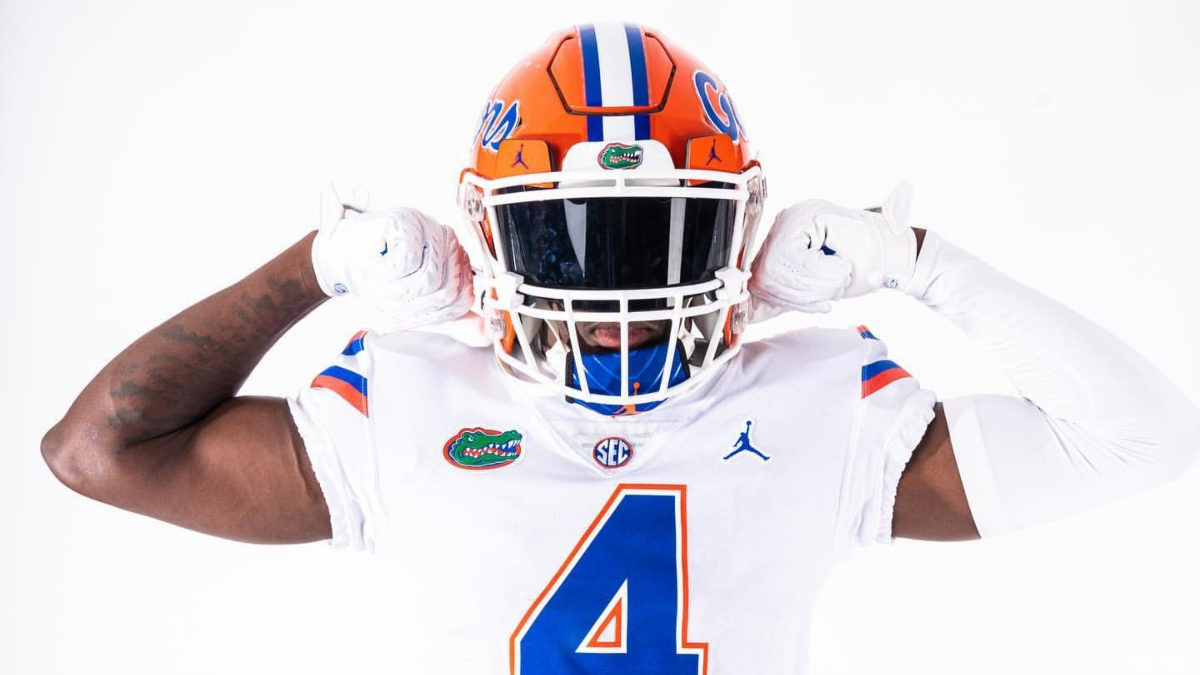 A plethora of prospects were inside the Swamp on Thursday, as the Gators returned to the field for the Orange and Blue Game.
Here are Gators Online's takeaways and latest intel following a strong turnout in Gainesville.
Not only were a boatload of prospects in attendance, but the Gators also reeled in a commitment from No. 2-ranked safety Xavier Filsaime. He is an All-American from the Lone Star State who is coveted by the nation's best, so that was a strong recruiting win for the Gators.
However, if you have been keeping tabs at GO, you should not be surprised by Filsaime's pick.
Roughly two weeks ago, I submitted an On3 Recruiting Prediction Machine pick for the Gators. We also continued to hear that committing at tonight's game was a high possibility and echoed that in our preview earlier this week. Well, Filsaime did just that shortly into halftime. Georgia likely finished second for him, while LSU, Oregon and USC were in the mix as well.
All of the heavy buzz surrounding the Gators proved to be legit. Now, Billy Napier's staff is equipped with another top-100 prospect and All-American from the 2024 class. Filsaime's style of play could make him a fan favorite for those rooting on the Orange and Blue.
Jordan Pride is not far off from making another decision
Although he de-committed from FSU earlier today, the four-star safety told GO's Keith Niebuhr he plans to make a decision at the end of this month or sometime in May. If that's the case, I feel even better about Wednesday's RPM pick for the Gators.
When asked about additional schools in the mix, the in-state product listed Tennessee, Alabama and Texas A&M. The Gators are viewed as the front runner and are trending heavily in the RPM; however, Pride said UF is "up there" and did not list a No. 1 school. That does not mean much though. Not many prospects, especially off a de-commitment, go public with a new leader shortly thereafter.
While in town, Pride spent the majority of his time with Billy Napier and defensive coordinator Austin Armstrong. As for that relationship with UF's defensive play caller, Pride said it's getting better every time they talk. Today provided him with the opportunity to get familiar with his coaching style, so there has not been a drop off since Patrick Toney left for the Arizona Cardinals. That was Pride's go-to contact.
All in all, the most important piece of intel is that Pride plans on deciding in the very near future. I like where UF stands right now.
Where does Stacy Gage fit into the Gators' plans?
Although the Gators already hold commitments from multiple On300 running backs, four-star prospect Stacy Gage still chose to return to Gainesville this evening.
When asked about his standing with UF, Gage says the Gators are entertaining the idea of taking a third back. Montrell Johnson, however, will have a major impact on that decision, as it will depend on whether he heads to the NFL after next season.
Regardless of how it plays out though, Gage says it does not affect UF's standing on his list. He has never been scared of competition and is currently sharing carries with another four-star prospect in Jordan Lyle. He is "most definitely" returning to Gainesville in the near future.
As for official visits, Gage has itinerary set with Oklahoma and Colorado. He will likely use 3-4 OVs and make a decision before his senior year. The Gators are definitely on Gage's short list, but I would be surprised if he ended up in the class. Some additional schools are more realistic at this time.
According to the On3 Industry Ranking, Gage is the No. 15 running back and No. 196 player overall.
Stay tuned to Gators Online.
The post Recruiting intel and takeaways from Florida Gators' Orange and Blue Game appeared first on On3.