Recruiting Scoop: Goods on 2025 Kansas State targets at home
2 min read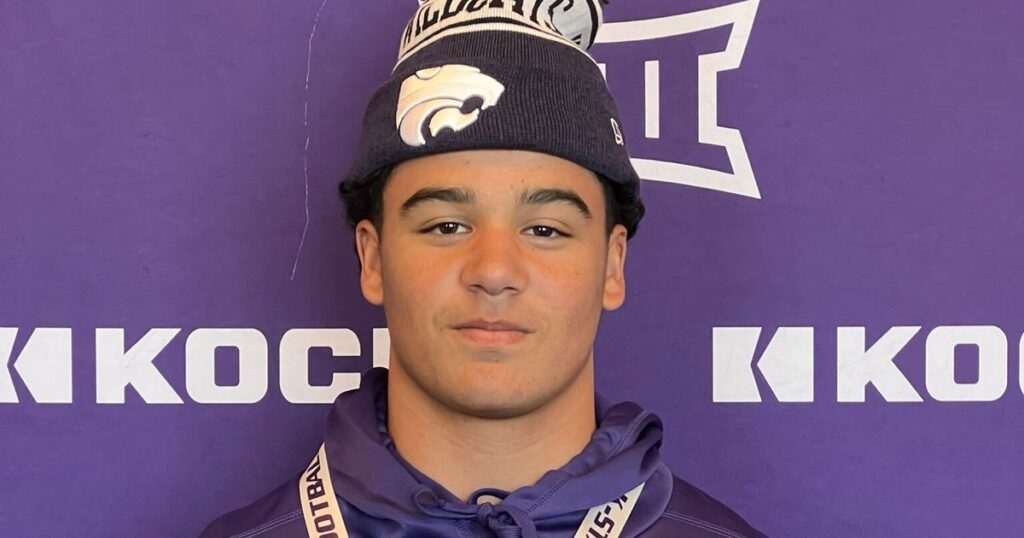 CHALLENGE FOR KANSAS STATE
The likely top player in the Sunflower State for the 2025 class will be Mill Valley High product Jayden Woods. In fact, some believe the Kansas State defensive lineman target has the chance to be a five-star prospect. However, he's listed at just No. 151 in On3's first rankings for that particular recruiting cycle.
Another interesting slice of information is that he is a K-State legacy. His father briefly played for the Wildcats. That is Justin Woods. However, as luck would have it, he was actually kicked off the team during his brief stint in Manhattan.
Some believe that will make it a challenging endeavor for Kansas State to secure the 6-foot-3 and 220-pound edge rusher from perhaps the state's top high school program. With that being said, never rule out K-State when it comes to Mill Valley players. They have had strong luck at that high school.
At the end of the day, a source did note that Kansas State landing Woods would have been akin to Kansas landing John Randle, Jr. in the last class. And that family did very little to provide the Jayhawks with much of a shot.
DaSaahn Brame/His Twitter
LEGACY
Another cycle to keep in mind in the 2025 class is Derby tight end Dasaahn Brame. He already holds a few offers, and one is from K-State. The others include Kansas, Oklahoma, Oklahoma State, Houston, Tennessee, Penn State, Michigan, Wisconsin and Arizona State.
Fortunately for the Wildcats, both his mother and father attended Kansas State and still heavily favor the school where they went to college. It could be the perfect opportunity for the Wildcats to buck all the bad luck that they have endured on the recruiting trail at Derby.
His father, Davon Brame, was a linebacker for K-State from 1997-2000.
OPTIMISM FROM K-STATE
Perhaps the most heavily-recruited target that Kansas State is on at the moment is Grant Brix from Iowa. The good thing is that they have been the school that has associated with him the longest and has the firmest relationships as well.
The Wildcats jumped on him last June even before Iowa and Iowa State realized how special he was of a prospect. Will that pay off for K-State? In some ways, one could argue that it already has, honestly. He has visited Manhattan five times already and visited once again earlier this month.
And after that fifth trip to Kansas State, optimism is abound once again on the chances for the Wildcats. They will add at least two more offensive linemen to the 2024 class and three if it is the right three. K-State has already secured the services of Ryan Howard and Gus Hawkins.
The post Recruiting Scoop: Goods on 2025 Kansas State targets at home appeared first on On3.