Reed Sheppard was once a fan of Tyler Ulis — now he'll be coached by him at Kentucky
3 min read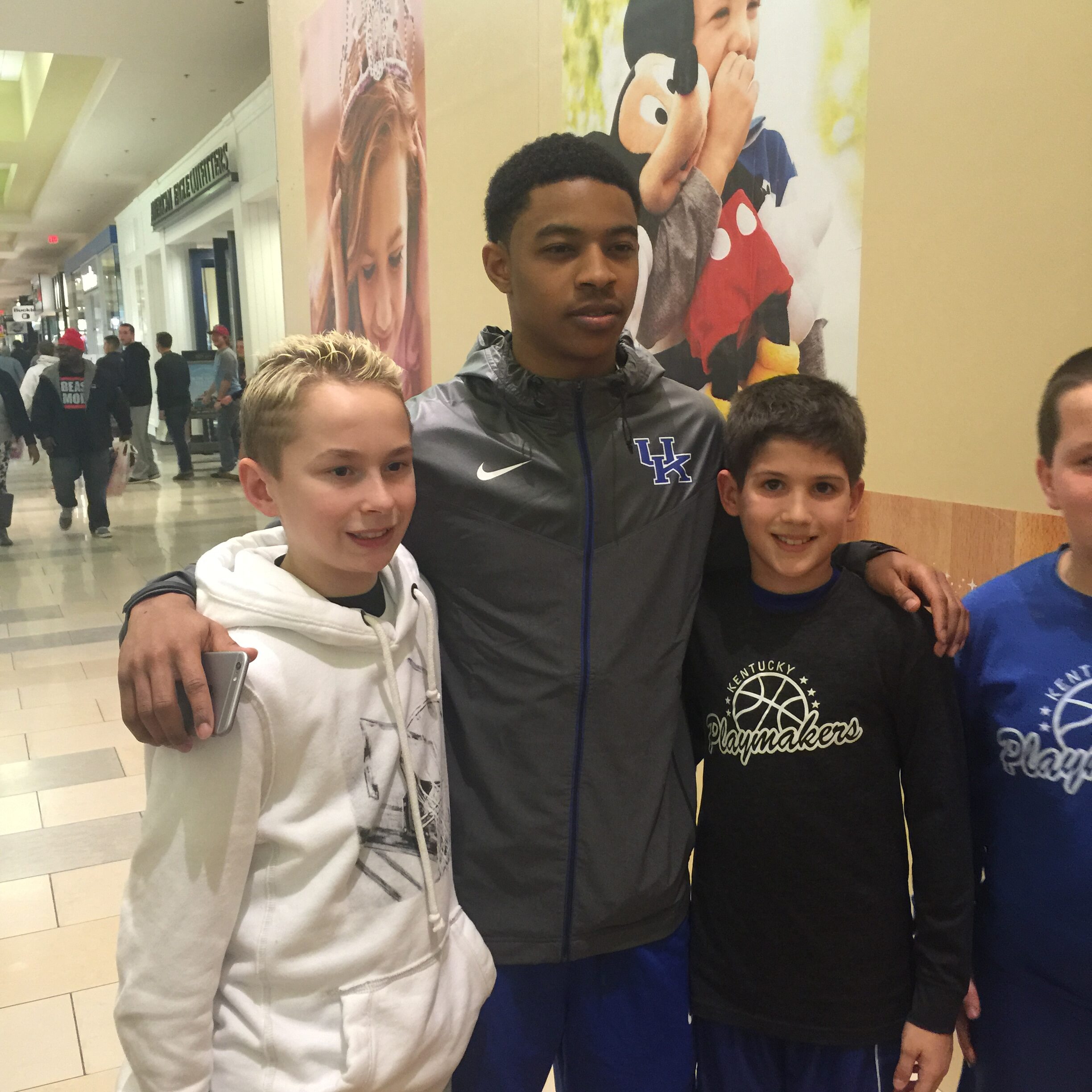 Reed Sheppard was like all of us as a kid: a diehard Kentucky basketball fan with some personal favorites among Wildcats. He loved Devin Booker, who earned SEC Sixth Man of the Year, All-SEC Second Team and All-SEC Freshman Team honors in his lone season in Lexington.
"He's just a great player, a great scorer," Sheppard said of the former No. 13 overall pick in the 2015 NBA Draft, who would go on to become a three-time NBA All-Star in Phoenix. "I got to meet him once before and he was a great dude."
And then there's Tyler Ulis, Booker's longtime best friend and former teammate in college and with the Suns. That was Sheppard's other personal favorite — and it's not hard to see why. Ulis was a fan-favorite for all of Big Blue Nation, becoming the 21st Wildcat in Kentucky history to earn First-Team All-America honors and the program's first Bob Cousy Point Guard of the Year winner. The 5-foot-8 point guard is considered one of the best floor generals in program history.
"It's really cool to be able to look up to those guys," Sheppard said at the McDonald's All-American Game this week in Houston, "and now knowing I get to play at the same college they did."
Booker went on to become one of the best scoring guards in the league, a larger-than-life celebrity with an endless number of endorsements — he was on the cover of NBA 2K23 this year alone. Ulis' journey, though, was different. He made it to the NBA and found success, but had his playing career ripped from his hands (temporarily at least) due to a tragic car accident in early 2022 that resulted in a broken ankle and broken bones in his foot and wrists.
As he works his way back to full strength — he's still on crutches over a year later — Ulis is using his brilliant basketball mind to help the next generation of talent in Lexington. The 27-year-old joined John Calipari's coaching staff this past season as a student assistant, and the plan is for him to return for year two in 2023-24.
Now, one of Sheppard's favorite Kentucky players growing up will be his coach as a freshman. And the current McDonald's All-American has a funny story about that, just how crazy life works sometimes.
During the in-state standout's most recent visit to Lexington, Sheppard approached Ulis to show him his phone. On it, a photo of the past and future Wildcats together back in the day — Sheppard was in elementary school, asking his favorite point guard to take a picture with him at the Fayette Mall.
"It's actually kind of funny because he's on the coaching staff now. One of the last games we went to — I had taken a picture with him at the mall in Lexington back in like third or fourth grade, so I showed him that and he told me to send it to him," Sheppard said at the McDonald's All-American Game. "So it's pretty cool seeing how I was a fan of his growing up and now I'm going to be playing for him at Kentucky."
Photo via Reed Sheppard
Seven years later, the 2014 and 2023 Burger Boys are together again, the former as a student assistant and the latter as a student-athlete at Kentucky.
The post Reed Sheppard was once a fan of Tyler Ulis — now he'll be coached by him at Kentucky appeared first on On3.