Report: Arkansas State names top Alabama assistant Bryan Hodgson as new head coach
1 min read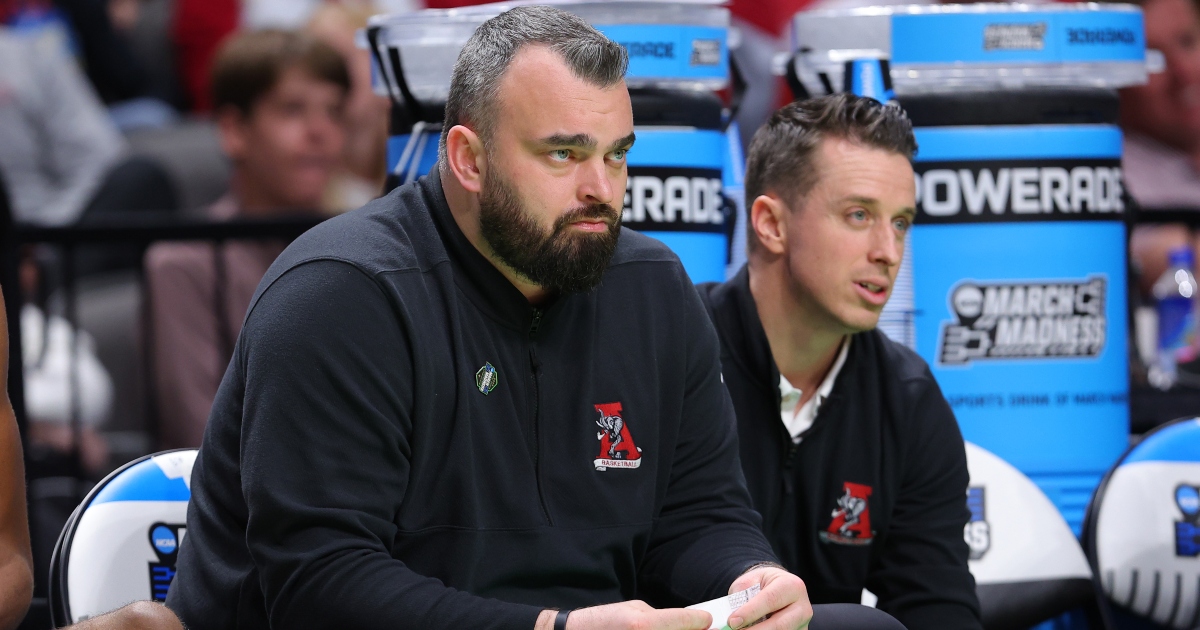 People in Tuscaloosa should know this — as there is success within your program, assistants are going to get looks to be head coaches. We have already seen this with Charlie Henry, accepting the Georgia Southern job. Long-time Nate Oats assistant Bryan Hodgson is next up, reportedly being hired by a mid-major in the Sun Belt.
According to Jeff Goodman of Stadium, Hodgson will be the next head coach at Arkansas State. In what will be a major loss for the Alabama program, Hodgson has spent the past few years alongside Oats and has been an incredible recruiter.
"Arkansas State has hired Alabama assistant Bryan Hodgson, source told @Stadium," Goodman said. "Hodgson was in mix for other jobs, but this one fits. Has been with Nate Oats at Buffalo and in Tuscaloosa and is responsible for recruiting majority of the roster."
A familiar face is making the hire in Jonesboro in athletic director Jeff Purinton. He spent time in Tuscaloosa as well, helping bring Oats and Hodgsen to Alabama back in 2019. The duo was poached from Buffalo but now, Purinton nabs Hodgson from his old stomping grounds to run the Arkansas State program.
The post Report: Arkansas State names top Alabama assistant Bryan Hodgson as new head coach appeared first on On3.