Report: C.J. Stroud the preference for Carolina Panthers with No. 1 pick
2 min read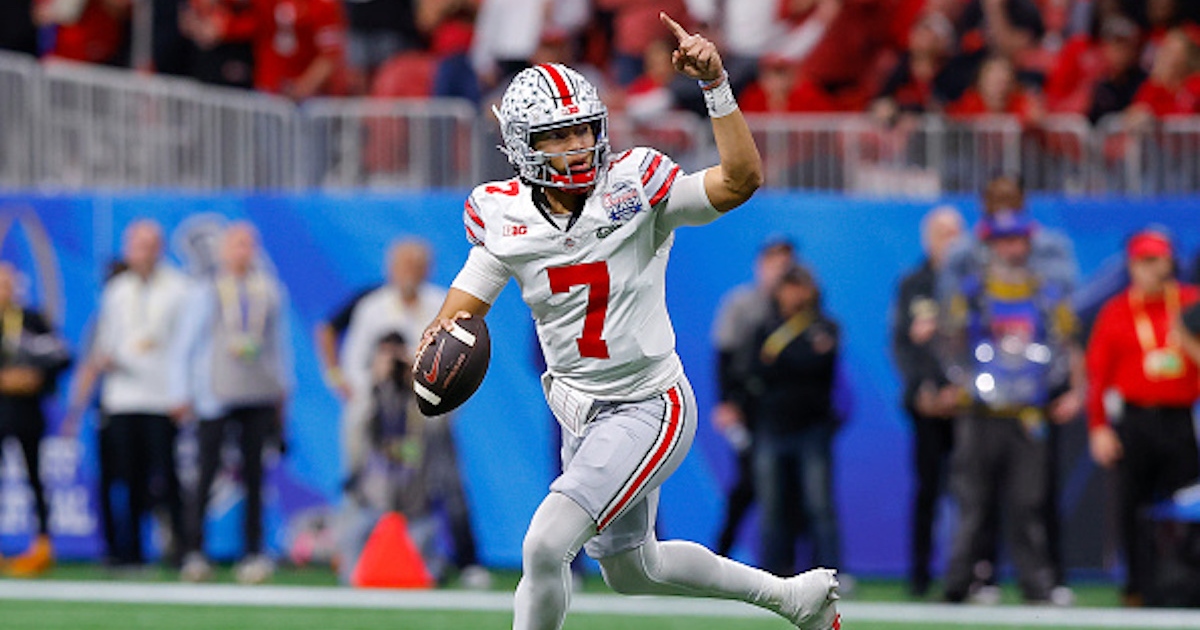 The Carolina Panthers prefer C.J. Stroud with the No. 1 overall pick in the 2023 NFL Draft, according to ESPN's Dan Graziano.
While he reported the Panthers did their due diligence on other signal callers in the draft, Stroud is likely the pick. Based on what was said to ESPN, the former Ohio State star could be in black and blue come April.
However, the top four quarterbacks are weighed equally for head coach Frank Reich.
"The Carolina Panthers would have you believe they moved up from No. 9 to No. 1 in the draft without knowing which quarterback they're taking," Graziano wrote. "As you'd expect, some people don't believe that, and a very unscientific poll of sources to whom I spoke at the meeting tells me most people believe they're taking Ohio State's C.J. Stroud."
Bryce Young, the former Heisman winner from Alabama, was considered the top quarterback prospect. But Stroud might be the guy at this point.
Reich maintained Stroud, Young, Anthony Richardson and Will Levis are equal.
"But Panthers coach Frank Reich was adamant Tuesday that they're going through their process and considering each of the top four quarterback prospects — Stroud, Alabama's Bryce Young, Kentucky's Will Levis and Florida's Anthony Richardson equally," Graziano wrote.
In his college career, Stroud had 8,123 yards, 85 touchdowns, 12 interceptions and a 69.3% completion percentage.
ESPN's Mel Kiper previously said the Panthers would take Stroud, based on his mock draft.
"Figuring out QB1," Kiper said on SportsCenter. "Now they're in a position to get that QB1, own this division for a long time but they hit on that quarterback at nine, they probably weren't gonna get any of the top three, maybe even top four. Now these pro days are coming up the 22nd of March: C.J. Stroud, 23rd Bryce Young, 24th Will Levis, very important.
"Anthony Richardson's the 30th of March, but the top three right now, three horse race, Bryce Young, you're gonna take the outlier with size. There hasn't been a quarterback this size go in the first round ever. C.J. Stroud is red hot. They're gonna QB1 off their board, guaranteed now, by making this monumental deal."
CLICK HERE to subscribe to the On3 YouTube channel today for all of the latest news on college football, recruiting, NIL, more! 
The Panthers traded up with the Bears for the No. 1 pick to put themselves in position for their quarterback of the future.
The post Report: C.J. Stroud the preference for Carolina Panthers with No. 1 pick appeared first on On3.