Report: Russell Wilson undergoes arthroscopic surgery, should be available for OTAs
2 min read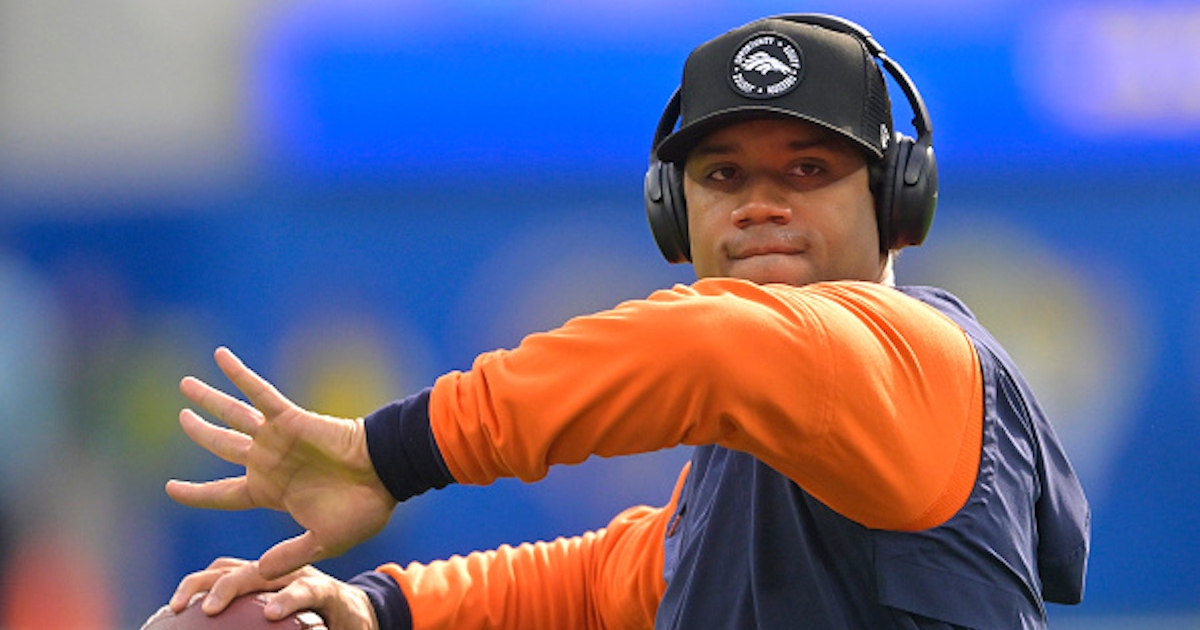 Denver Broncos quarterback Russell Wilson underwent arthroscopic knee surgery but should be good to go for OTAs, according to NFL insider Ian Rapoport.
Russell dealt with the issue for a few seasons, according to the report. His play dropped off significantly in a down year for Denver in 2022. 
Going into the next season, his second with the team and first under new head coach Sean Payton, it could turn around.
"Broncos QB Russell Wilson had arthroscopic surgery on his right knee following 2022, a procedure to fix an issue that had nagged him for a few seasons," Rapoport wrote on Twitter. "He is back working out and throwing after the minor scope and should be fine for OTAs. He'll be at full health for 2023."
Wilson was heavily criticized for his play last season coupled with his salary after a trade from the Seattle Seahawks. However, Payton was reportedly the top choice for Wilson when the Broncos made a coaching change.
Wilson arrived in Denver last offseason via trade after spending the first 10 years of his career with the Seahawks. With nine Pro Bowl appearances and a Super Bowl victory across that span, he entered the year with high expectations on his new team. Unfortunately, it didn't go the way Broncos fans hoped.
What followed was one of the worst seasons of Wilson's career as he finished with new lows in both completion percentage (60.5%) and passing touchdowns (16). Despite many touting Denver as a potential postseason contender, the Broncos finished with a 5-12 record.
Wilson signed a five-year contract extension worth $245 million just before the start of the 2022 season. That keeps him with the team through 2028, which could become an issue if his play doesn't improve.
Even with a new head coach, things did not get easier for Denver in the AFC West. The Kansas City Chiefs go into the 2023 campaign as the defending champions, the Los Angeles Chargers have a budding superstar in quarterback Justin Herbert and the Las Vegas Raiders begin a retool with Jimmy Garoppolo.
Can Wilson go back to his sustained success with the Seahawks? It remains to be seen.
CLICK HERE to subscribe to the On3 YouTube channel today for all of the latest news on college football, recruiting, NIL, more! 
Payton is a noted quarterback whisperer for his work with Drew Brees with the New Orleans Saints.
The post Report: Russell Wilson undergoes arthroscopic surgery, should be available for OTAs appeared first on On3.