Report: Transfer center Jesse Edwards receiving interest from multiple SEC programs
3 min read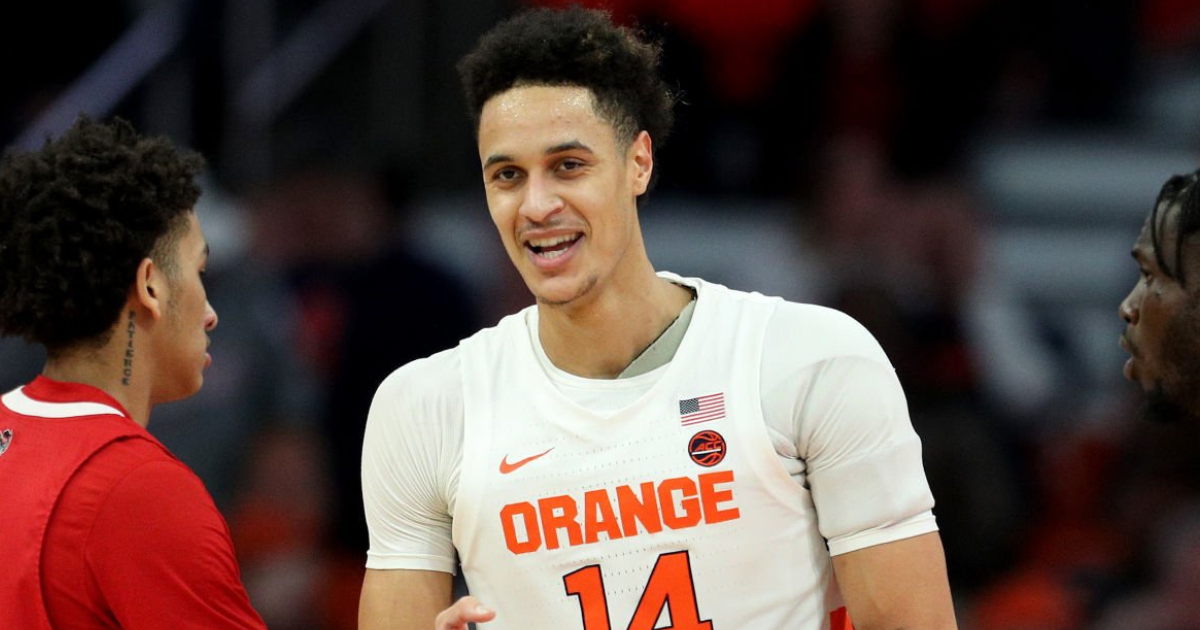 Jesse Edwards immediately became one of the best bigs in this year's transfer portal pool upon his decision to leave Syracuse to start this week. The 6-11 was a consistent starter over the last two seasons for the Orange and could now have a major impact wherever he decides to spend his fifth year of college basketball.
Suitors are flooding in quickly too as programs race to gain his services. Per Jeff Borzello at ESPN, several schools have already reached out and made contact with Edwards. He listed off 10 in a tweet earlier this afternoon with six coming from the SEC.
Edwards has 95 games under his belt over four years at Syracuse. However, it's what he has done as a starting upperclassman in the last two that has many so intrigued. As a junior and senior, Edwards averaged 13.3 points, 8.4 rebounds, 2.8 blocks, and over a steal a game in over 30 minutes per game. He was highly efficient too as he shot 64.4% from the field.
Edwards truly broke out as a senior, though, in his 32 games in '22-'23. Last season, he averaged a double-double of 14.5 points and 10.3 rebounds. He also added 2.7 blocks and 1.4 steals while nearly shooting 60% from the field in almost 33 minutes per game. That helped Edwards rank highly nationally as he finished 11th in rebounding, sixth in blocks, and Top-25 in both field goal percentage and double-doubles.
Edwards is not yet in On3's Transfer Portal Rankings but, once he is, it's safe to say that he'll be one of the best available centers in the country this portal season. That means even more top programs are likely to get involved, even though it looks like a crop of SEC competition are getting a head start on the Dutch big man.
To keep up with the latest players on the move, check out On3's Transfer Portal wire.
Report: Clemson, Notre Dame, BYU to meet with Syracuse transfer Joe Girard
The recruitment of Syracuse transfer Joe Girard is heating up. He has three in-home visits scheduled, he told CBS Sports' Jon Rothstein.
Clemson, Notre Dame and BYU are set to take in-home visits to meet with Girard. He entered the transfer portal March 24 after he declared for the 2023 NBA Draft while maintaining his eligibility. Girard is the No. 40-ranked transfer to hit the portal this cycle, according to the On3 Transfer Portal Rankings.
Rothstein previously reported Girard heard from a long list of teams after entering the portal. Indiana, Pitt, Tennessee and Auburn are among the group.
This past year, Girard averaged 16.4 points per game to help Syracuse to a 17-15 record in what turned out to be Jim Boeheim's final season. It was quite the year after an impressive junior season in 2021-22 when he averaged 13.8 points per game.
The post Report: Transfer center Jesse Edwards receiving interest from multiple SEC programs appeared first on On3.