Rising 2026 QB Donovan Moorhead ready for more contact with Michigan following visit
3 min read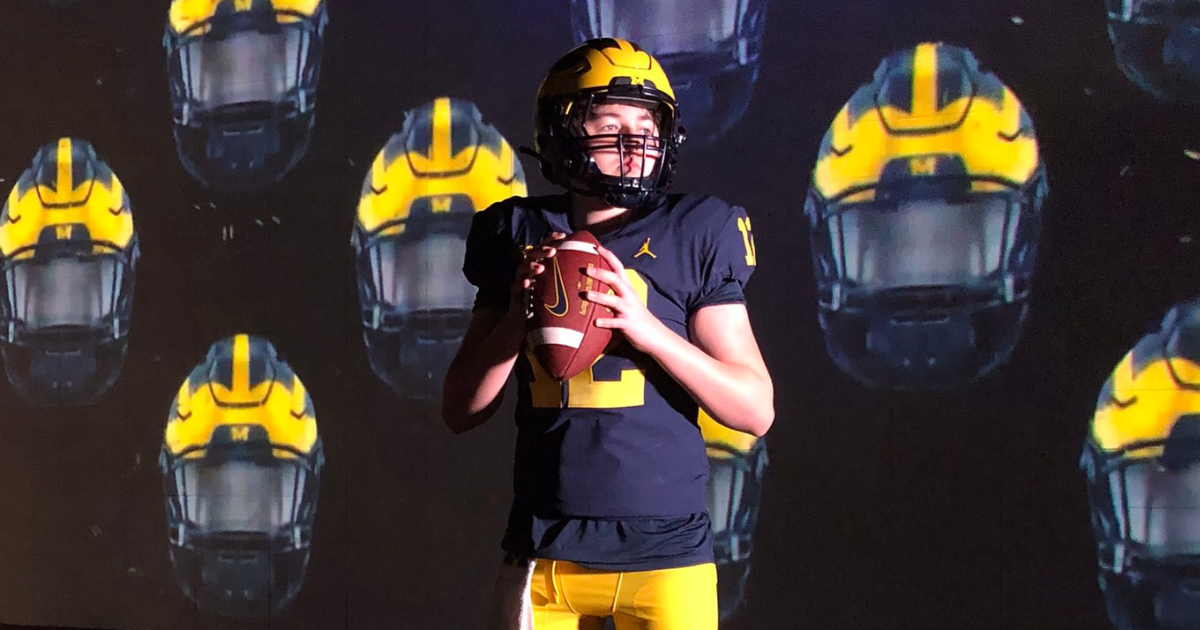 Michigan quarterbacks coach Kirk Campbell continues to circle the country for fast-rising signal callers in the 2026 class, inviting and hosting several freshmen for unofficial visits during the month of March.
Last week, Campbell and head coach Jim Harbaugh brought in Akron (Ohio) Hawken's Donovan Moorhead for his first-ever trip to Ann Arbor.
"It was a really, really cool experience to see everything," Moorhead told The Wolverine. "What really standout was how the facilities kind of had everything in one spot to where you can do everything that you need to do in the facilities."
Part of Moorhead's tour of the facilities included a meeting with Michigan strength and conditioning coach Ben Herbert, who explained that workouts with him are done at a consistent pace. Not too high and not too low. That standard, according to Herbert in his presentation, leads to better improvement physically.
Receiving a first-hand look of how Campbell leads the quarterbacks in practice also stood out for Moorhead. Key observations were the group's mental focus in live action when going against the defense.
"I like how they were hitting most of the time," Moorhead said. "Most of the time, they were running scrimmages between the offense and defense as well. I think JJ (McCarthy) threw really well. All of the quarterbacks were really prepared with the plays to actually perform on the field."
Campbell issued a wanting for Moorhead to schedule as many returns back to Michigan as possible this offseason and his own plans to come see the 6-foot-3 and 200-pounder at this school once the spring evaluation period begins.
"I think (Campbell) a lot," Moorhead said. "He's a really cool dude. He said that he wants me to come up for a camp in the summer and the spring game. He'll come watch me throw in the spring. I was able to talk to (Harbaugh) before-and-after practice. We were just talking about quarterback development and how I was going to develop."
Accompanying Moorhead on the visit was his father, Akron football head coach Joe Moorhead, who's heading into his second season with the Zips following stints at Oregon, Mississippi State and Penn State. The eldest Moorhead was impressed with what he saw in practice and tweeted out his appreciation for Michigan bringing the family up.
Having a father who's coached at the college level for four decades has opened up ways for Moorhead to progress in the recruiting process and on the field.
"It really just expands my horizon and my dad has been a really great tool too," Moorhead said. "I've been able to learn some things because I've been surrounded by the game my entire life. (My dad) said that he likes (Michigan) a lot. Specifically, he likes their schemes a lot and that it's a great fit for my play style."
Moorhead also took an unofficial visit to Louisville last week and plans to check out Pitt later on in the summer. Buffalo is the first FBS program to offer Moorhead.
The post Rising 2026 QB Donovan Moorhead ready for more contact with Michigan following visit appeared first on On3.