Rodney Terry reflects on Texas' success in 2022-23
2 min read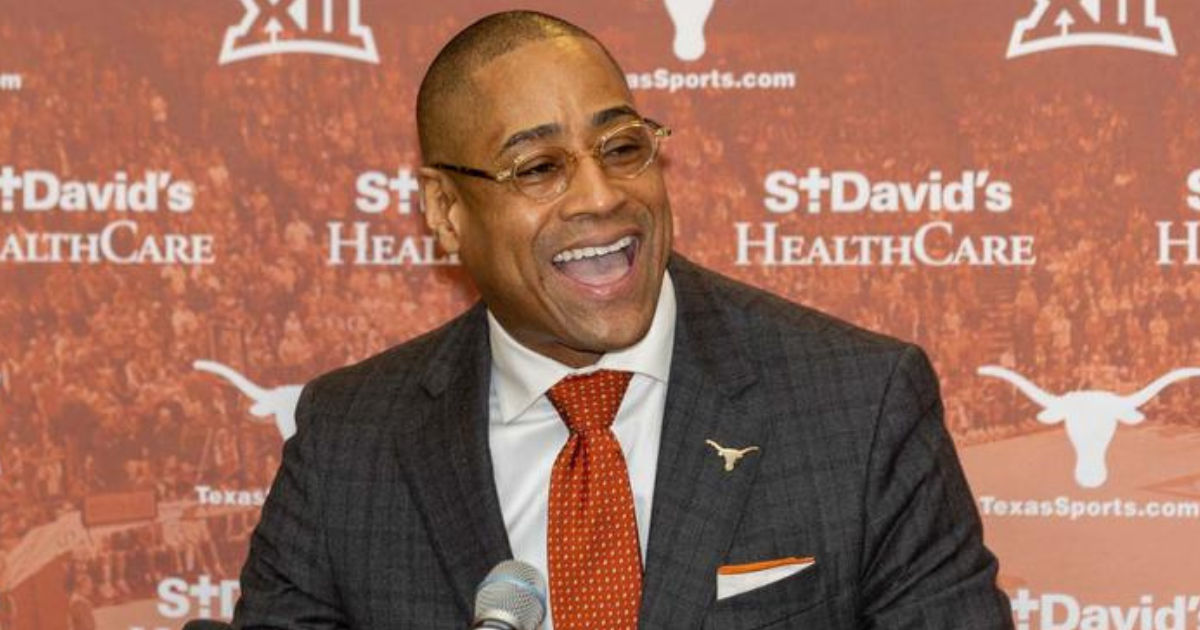 Texas had one of the better seasons in college basketball this past year. It didn't always seem like they'd get there, though, especially considering the in-season release of head coach Chris Beard. Even so, the Longhorns accomplished a ton and Rodney Terry knows they have a lot to be proud of considering all things.
Terry reflected on Texas' latest campaign during an appearance on College Hoops Today with Jon Rothstein. He went and listed off all the things that they were able to do throughout their year that define this season as a success in his eyes.
"It was a great season," Terry said. "I think anytime that you get to the Elite Eight that it's a great season. Anytime you almost get to 30 wins? It's a great season. Not a good season but a great season."
"We were at 29 wins this season, I think third most in school history. We won a Big 12 Championship this year," continued Terry. "So there's a lot of positives in terms of what we were able to do this season."
Terry does realize that Miami caused them to miss their ultimate goal of winning a national title. Still, not doing so doesn't take away from what they did this season. That's especially so to him considering he says they had all the pieces to get the job done.
"Our goal every season is to try and win a national championship for the University of Texas. We won't shy away from those expectations," Terry said. "But, again, a highly successful season. One where I thought we had a team that could do something here that hadn't been done before which is to cut the nets down on Monday night. And we fell just short of that."
"But, nevertheless, an incredible season, an incredible group to work with, and an amazing journey," said Terry.
Texas finished the season at 29-9 with Terry leading them to 22-8 as the interim. It was the third most wins in the program's history and was their most wins since picking up 28 wins under Rick Barnes over a decade ago. The Longhorns also made their first Elite Eight since 2008, also under Barnes and in one of their only two seasons where they cracked 30 wins.
Terry can continue to build expectations for what Texas can strive to do now that he is the official head coach. However, that doesn't lessen what took place last season and what the Longhorns were able to do in '22-'23.
The post Rodney Terry reflects on Texas' success in 2022-23 appeared first on On3.