Ruben Report: Demary's Departure Increases USC's Need For Help From The Portal
4 min read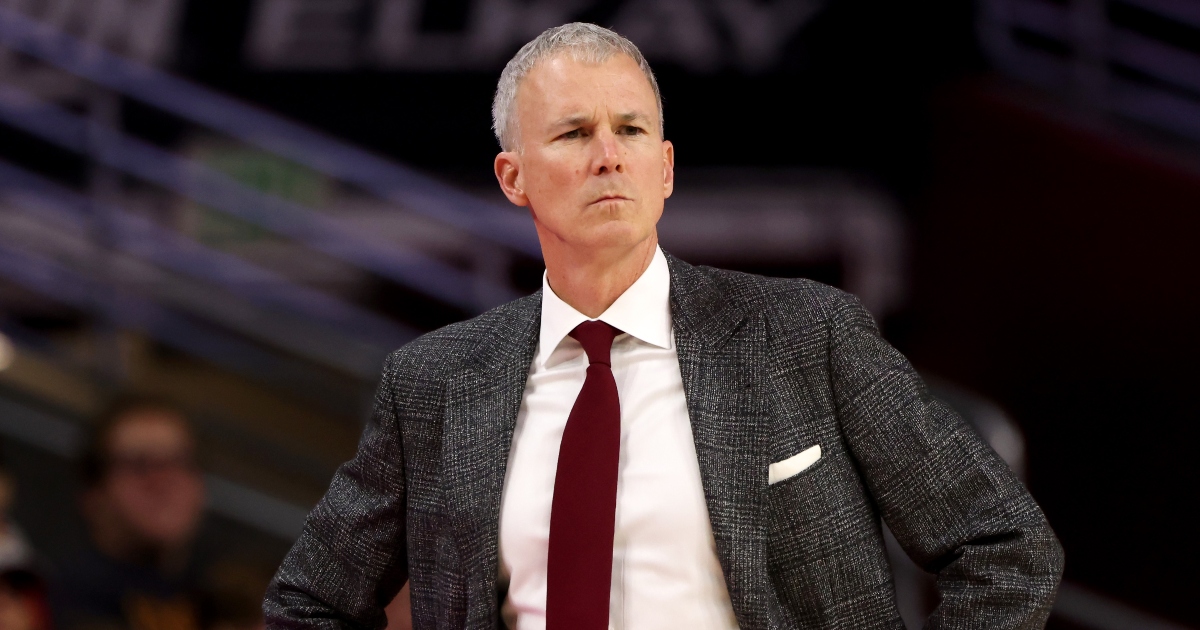 Last week I wrote about the rumors several weeks ago surrounding the USC basketball program concerning Reese Dixon-Waters, Boogie Ellis and others. Now, another rumor has proven true, at least in part. Silas Demary Jr. is seeking release from his letter of intent. Though the rumor was that Demary would seek his release if Bronny James committed to the Trojans, the impact of his departure is the same. As the roster now stands USC will lack perimeter scoring and ball handling.
Andy Enfield's started desire to build his team with freshmen progressing over a few years is shot for this year. The Trojans are left with two freshmen, one of whom I expected to play in college for only one season. The landscape of all college sports including basketball has changed.
Let's start with the reason Demary is leaving before actually arriving. The premise behind the Demary/James rumor was that Demary would be concerned that James would take minutes from him which ignores the fact that Demary is a hybrid 1/2 and James is a pure shooting guard. If that premise is true, then why does Demary want out?
Is the answer that Boogie Ellis is surprisingly apparently coming back to the Trojans for one more year? In part the answer must be "yes," but I believe it's more nuanced. Demary had to know that the Trojans would seek more scoring from the perimeter to be a strong contender on the national stage next season. If Ellis doesn't get the feedback he is hoping to receive from NBA teams and does return to the Trojans he is a better fit than perhaps any player in the portal. He is a good, very experienced scorer who will have the opportunity to play alongside the nation's top freshman playmaker and he already knows the USC system and coaches which s a big plus.
But it's not Ellis' return alone which explains Demary's decision. Recall Demary's comments when he signed with the Trojans and it appeared that Isaiah Collier would also be signing with USC. Demary talked about the Trojan coaches selling him on their desire to play at a fast pace with two point guards on the floor together. He was excited by the prospect.
It's currently not clear if the Trojan will predominately play with one or two bigs on the floor. If it's two, then Demary could see that Collier and Ellis would start and he recognized that he had little chance to beat out Kobe Johnson for the third starting backcourt position. Enfield has traditionally played his starters big minutes, and it is very likely Demary wondered where he would fit with Tre White also playing from the bench.
If the Trojans play with one big like last season Demary would still have to beat out White for major minutes. Ellis' return, like James' potential commitment, upset the apple cart for Demary. My belief is this is the likely reason for Demary's decision.
Where Does Demary's Departure Leave The Trojans
USC currently has several good perimeter players but is short in numbers and scorers. Johnson, White, Oziyah Sellers, Collier and Ellis are the only perimeter players left on the roster. Ellis and Johnson can score from outside. Sellers has not proven he is a major conference talent but has the skills to become one. Collier is much better driving the ball to score or kicking it out to a shooter or inside to a big. White did not shoot well from outside in his freshman season, though I expect him to be working on his outside shot throughout the Spring and Summer. Depending on how Andy Enfield decides to use his roster Harry Hornery could play more this season. He can score from outside but has defensive limitations guarding anyone on the perimeter. Maybe the Trojans wil play a zone defense at times to be able to play Hornery more.
The point is that USC needs to grab a couple of players from the portal (or James and at least a point guard). With Demary's departure USC needs a secondary ball handler who has more than one year of eligibility left. Collier along with Ellis (who can be a great combo guard) works for this season but that leaves the Trojans without a ball handler entering the next Spring. They need a secondary ball handler with multiple years left to play.
The Trojans also need at least one more perimeter scorer if not two. USC has three open scholarships and it needs to get commitments while there is still good talent in the portal. The Trojans have had success in the portal (Drew Peterson, Chavez Goodwin, Tajh Eaddy, Josh Morgan) but have not signed a "name" player. Many of the best players have already committed. Hopefully, the staff is closing in a couple of quality players.
Enfield and his staff want to get the maximum benefit from Collier's presumed one season. Losing RDW and now Demary has made that much more difficult, even with Ellis' return, and the portal is the answer.
And One
It has been reported that UCLA and Texas, among others, really wanted RDW. The Trojans can be thankful that he didn't go across town and signed instead with San Diego State though the Trojans tentatively are set to play in a four team tournament at SDSU over Thanksgiving and could face the Aztecs.
In losing Demary the Trojans lose a very good perimeter defender, the potential future lead guard and a player who gives maximum effort on every possession at both ends. In today's college basketball world rosters change in head spinning fashion. Enfield and the Trojans now need to do some addition after the recent subtractions.
Stay tuned!
The post Ruben Report: Demary's Departure Increases USC's Need For Help From The Portal appeared first on On3.