Rules expert Gene Steratore breaks down the final play of Creighton vs San Diego State's Elite 8 matchup
3 min read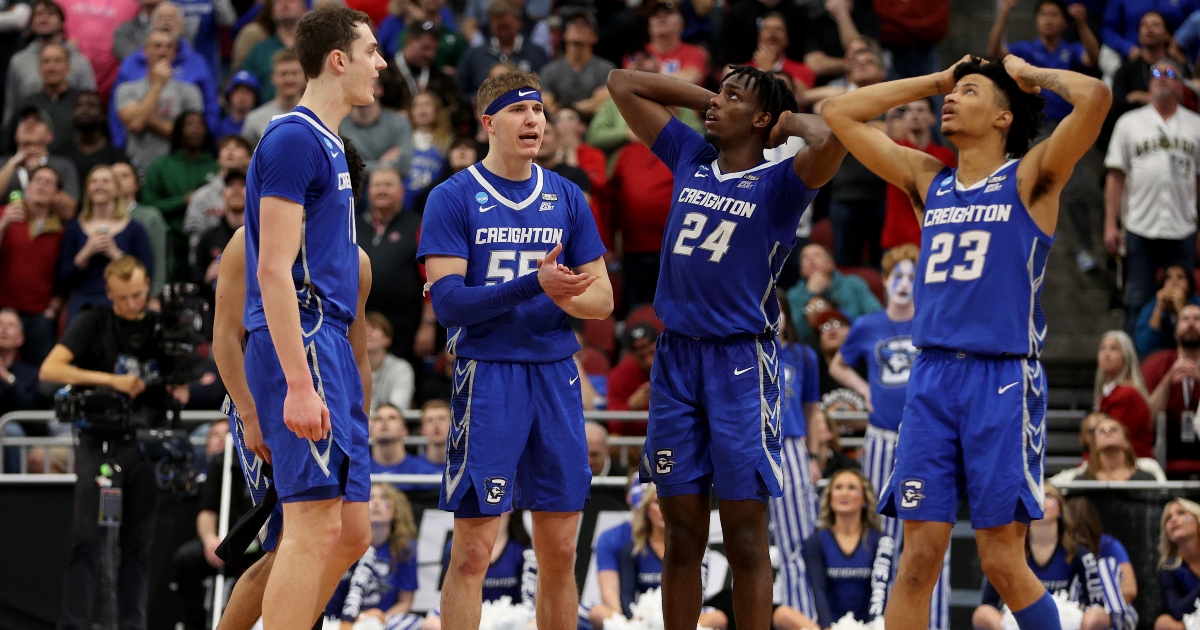 Creighton and San Diego State's Elite 8 game was highlighted by its back-and-forth, closely contested nature, and a controversial foul call at the end of the game. But even after the call, the Bluejays had a chance at victory on a last-second, desperation play, which was reviewed extensively at the end of the game. Following the game, CBS rules expert Gene Steratore broke down the game's final play.
"I think the foot is fine, I think what they went to review first I think they're looking to see if the ball's out of bounds, who it's out of bounds on, when the ball hits out of bounds in relation to if there's time remaining," Steratore explained. "And then really when they're over there, when you're over there, you really review every aspect of this play."
With less than two seconds left in the game and down by a point, Creighton attempted a full-court pass that was both teams contested and fought for in the air before it went out of bounds. The inbounding player's foot being properly out of bounds was in question at first, followed by a breakdown of if there was any time remaining for either team once the ball was out of bounds.
"So that opens the window for the other things that we were discussing in that point, now I noticed on one of our low cameras when we saw from the opposite side it appeared that the clock has not started when the official touch took place. If that's the case, as I think it was in this scenario, the officials have a stop watch over at the table," Steratore said. "They will then basically go back and go old school, even in all of this technology, and you're gonna hit the stop watch and you're gonna see what time expires from the time the touch occurred till the ball hits out of bounds. And evidently based on what Joe Lindsay the referee turned around and said after he reviewed that, was that time had expired."
Steratore was asked if that information rendered everything else, explaining how officials got to their decision to rule that there was no time remaining on the clock, securing San Diego State a 57-56 victory that would send them to the Final 4.
"It does, now this foot that's just – a little bit of the toe that's on that black line, he's still out of bounds. The black line's out of bounds, we're playing in bounds and our foot hits out of bounds and we see a good look at this right now, that foot to me is still out of bounds," Steratore said. "So we're not in any situation where he stepped on the court or anything like that, so this is all clean here from the release in my opinion and then I think the clock expiration is what we saw when we saw the stopwatch."
The post Rules expert Gene Steratore breaks down the final play of Creighton vs San Diego State's Elite 8 matchup appeared first on On3.