Sam Pittman impressed by defensive in first scrimmage
2 min read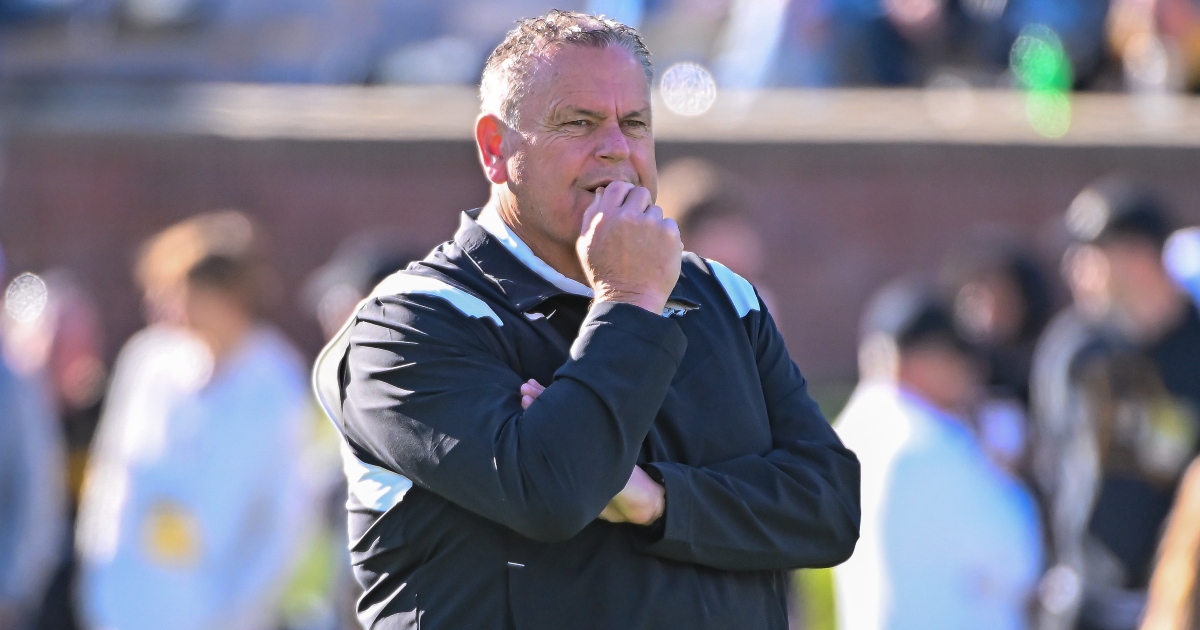 Arkansas held its first scrimmage recently and one side of the ball really looked good in the eyes of head coach Sam Pittman.
It was the defense — with all three phases on that side of the ball making players during the scrimmage.
On the defensive front, defensive linemen Nico Davillier, Landon Jackson, Trajan Jeffcoat, John Morgan III, Jashaud Stewart and Zach Williams were all named by Pittman as standouts.
"I was really impressed with the defense," Pittman said during the practice this week. "I thought Landon Jackson had as good a day as he's had since he's been here. I thought he was so impressive. I really like our defensive ends with Stu and Zack and Nico and John and, of course Jeffcoat, those guys. We're coming along pretty talented there. We're a little short on the inside because Cam Ball's got a high ankle."
The linebackers also looked really good during the scrimmage. Pittman highlighted linebackers Jordan Crook, Antonio Grier, Chris Paul Jr. and Mani Powell as players who have stood out over this time.
"I was impressed with our linebackers," Pittman said. "I really was. With Grier, Crook, and Paul. Mani Powell played a lot better. I was impressed with those guys away. We blitzed quite a little bit."
The secondary also played well, although probably struggled the most of the three groups.
"We had a break down a little bit we got beat in a two minute situation at corner for a touchdown late in the scrimmage," Pittman said. "Then we got beat at another time in the secondary. But other than that, I thought that that they tackled well. We had 122 plays. And situational win, obviously we went second and play third then we went third and played fourth. But for the most part in that scrimmage the defense got the better of the offense."
The post Sam Pittman impressed by defensive in first scrimmage appeared first on On3.