Sam Pittman shares key players who have moved up the depth chart during spring
2 min read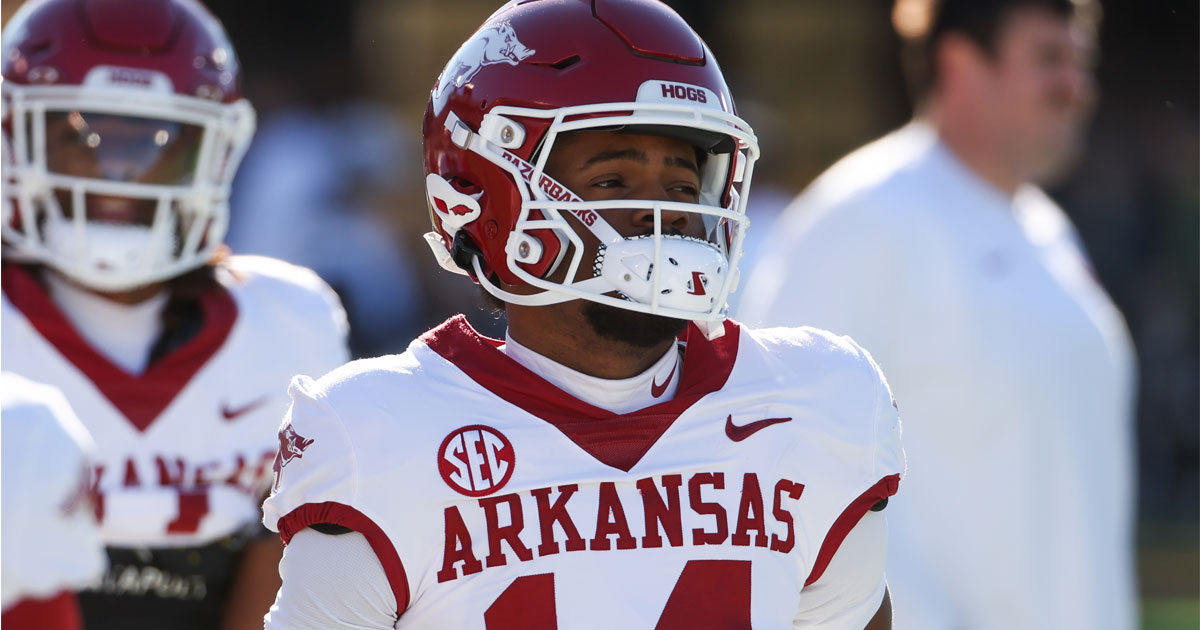 As Arkansas' spring football practice quickly comes to a close ahead of Saturday's spring game, coach Sam Pittman shared a few key players who have moved up the depth chart over the last couple weeks.
He essentially named a smattering of players at every position but had lavish praise for receiver Isaac TeSlaa, who arrived by way of Hillsdale College.
"He's catching a lot of wild balls, you know," Pittman said. "That separates receivers right there, is who can catch contested passes and who can catch the one that's unbelievably hard to catch. He seemed to been able to do that."
Arkansas went after a number of receivers in the transfer portal to shore up the depth chart for Sam Pittman this offseason.
TeSlaa was named the Great Midwest American Conference Offensive Player of the Year after recording 68 catches for 1,325 yards and 13 touchdowns last season. Pittman named him first among the receivers who have impressed, but he singled out a few others as well.
"I've been pleased with (Andrew) Armstrong and (Isaiah) Sategna and Bryce (Stephens), as well," Pittman said. "The one that I'm missing out there is Tyrone Broden. I wish we could get a better feel for him. I think he is coming along. He may be able to play Saturday."
Like TeSlaa, Broden is a transfer as well. He came over from Bowling Green after racking up 74 catches for 1,199 yards and 12 touchdowns in the last three seasons with the Falcons. Armstrong is also a transfer, coming from Texas A&M Commerce, where he racked up 62 catches for 1,020 yards and 13 touchdowns last season.
Sam Pittman listed a number of other depth chart standouts at various positions.
"I don't want to say too many because I think you're asking specifics about what pops off my head at the beginning," Pittman said, after listing Armstrong and TeSlaa. "So those two guys really have. Sategna and then Hasz, Luke. Then (Patrick) Kutas at tackle would pop off, I'm talking about guys that you may not (expect).
"It's really good to have Taurean Carter back. Playing some good ball. We talked about Landon (Jackson) before. (Jashaud) Stewart. And Trajan Jeffcoat's hard to block now, him and (John) Morgan both.
"At the linebacker position I think we've got three that's doing really well. Mani (Powell) got dinged up a little bit, got injured a little bit. He'll be fine but just won't be back the rest of spring. (Lorando) 'Snaxx' Johnson playing well. I could go on and on, but those guys would pop off right when you asked the question about who has really had a better spring than maybe even I would have anticipated."
The post Sam Pittman shares key players who have moved up the depth chart during spring appeared first on On3.