Scarlet Sunrise: Ohio State 2024 recruiting class now ranks third nationally
4 min read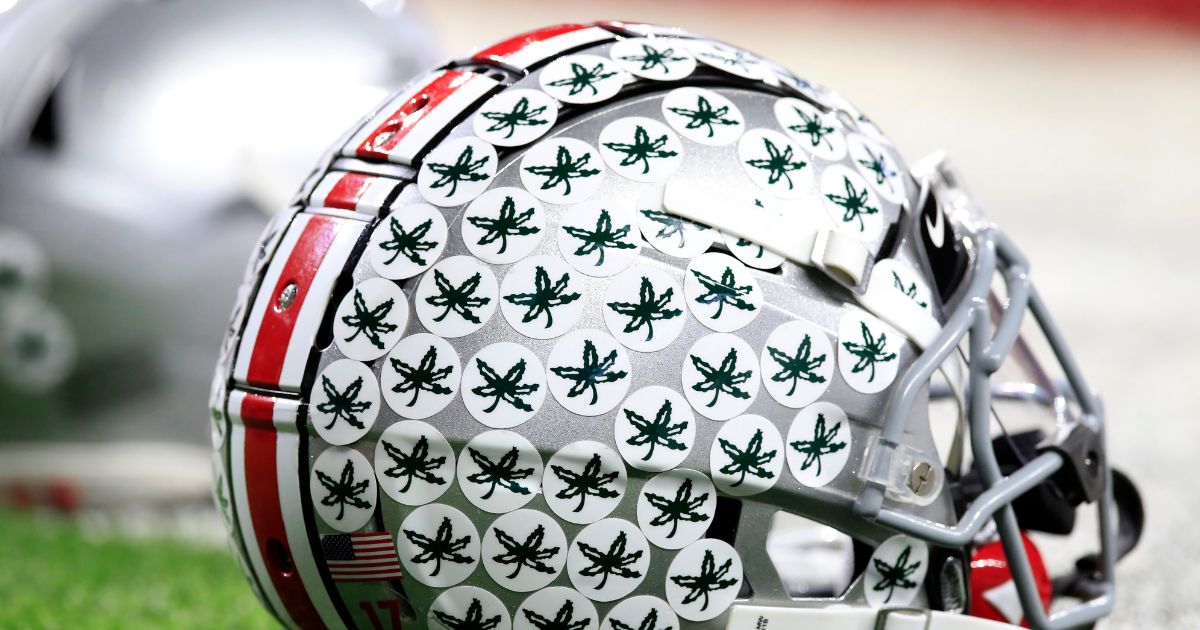 Good morning, Ohio State fans, and welcome to the Scarlet Sunrise. Football will always be our focus, but every day we'll cover news, notes and analysis from across Buckeyes sports. Join us each morning to get caught up on everything you missed in the world of Buckeyes football, recruiting, basketball and more in Scarlet Sunrise.
Ohio State 2024 recruiting class now ranks third nationally
While Ohio State spring ball continues, so do the Buckeyes' efforts on the recruiting trail. The program's latest commitment — a Sunday pledge from four-star San Antonio (Texas) Veterans Memorial running back James Peoples — has bumped Ohio State up to third nationally in On3's 2024 recruiting rankings.
The only schools currently above Ohio State are Georgia and Alabama, the SEC powerhouses that have combined for the last three national titles.
Here's the complete top 10, according to On3:
GeorgiaAlabamaOhio StateFloridaMichiganTennesseeNotre DameFlorida StateSouth CarolinaLSU
The Buckeyes now have seven commits in the 2024 cycle: one five star (wide receiver Jeremiah Smith), five four stars (offensive linemen Ian Moore, Deontae Armstrong and Devontae Armstrong as well as linebacker Garrett Stover and Peoples) and one three star (offensive lineman Marc Nave).
Ryan Day is in his fifth year as head coach. Here's how his past recruiting classes have fared, in terms of national ranking, according to On3:
2023 – 4th2022 – 4th2021 – 2nd2020 – 5th
Priority running back target James Peoples commits to Buckeyes
Lettermen Row has what you need to know about the newest Ohio State commit, four-star running back James Peoples from Veterans Memorial in San Antonio, Texas.
Peoples is the No. 5 running back and No. 86 overall prospect in the 2024 class, according to the On3 Industry Ranking. He chose the Buckeyes among a top six that also included Texas, TCU, Oklahoma, Alabama and Oregon. Peoples is currently listed at 5-foot-10, 195 pounds.
After not signing a scholarship running back last cycle, Ohio State and running backs coach Tony Alford are expected to ink two this time around. Peoples' Sunday night commitment is a start to that process.
For more on his commitment, go here.
RELATED
Quick insights as Ohio State wraps up another important recruiting weekend
Ohio State sees benefits from winner vs. loser situations at Student Appreciation Day
The Ohio State defense came out on top during Student Appreciation Day, the eighth spring practice, over the weekend. In fact, the Buckeyes' defensive line exposed a work-in-progress offensive line that's replacing three NFL-bound starters this offseason.
Then again, this isn't just any defensive front. The Buckeyes have a defensive end pairing in J.T. Tuimoloau and Jack Sawyer that has the potential to be the best in the country. Factor in three proven disruptors on the interior, and Ohio State's re-tooled O-Line has its hands full.
Head coach Ryan Day is aware of that, plus the time it takes for an offensive line to gel, but he's not making excuses for any position group. Instead, he's embracing the intrasquad competition.
"It's all part of the process," Day said. "But at the end of the day, it's a winner or loser day. You either win or you lose. And that's how you evaluate on a daily basis.
"Now, we all know that there's a process to get to August, and then from August getting to the season, we evaluate on a week-to-week basis. Do you get better or get worse? We grade every practice and figure out where guys are after practice, did they grade a champion or not?"
RELATED
Observations from Buckeyes competitive, packed Student Appreciation Day practice
Counting down
Buckeyes vs. Indiana: 152 days
Buckeyes vs. Michigan: 236 days
Are you subscribed yet?
Are you ready to get all your latest Ohio State news in one place? Become a member of Lettermen Row today. With your Lettermen Row/On3+ membership, you'll not only have access to the everything that's happening with the Buckeyes, but you'll also be able to peruse other fan sites within the network to hear just how rivals are feeling about Ohio State, as well. Make sure to follow along on Twitter, Instagram and on Youtube for all the latest Buckeyes news you need to know.
The post Scarlet Sunrise: Ohio State 2024 recruiting class now ranks third nationally appeared first on On3.