SEC Transfer Portal Tracker
7 min read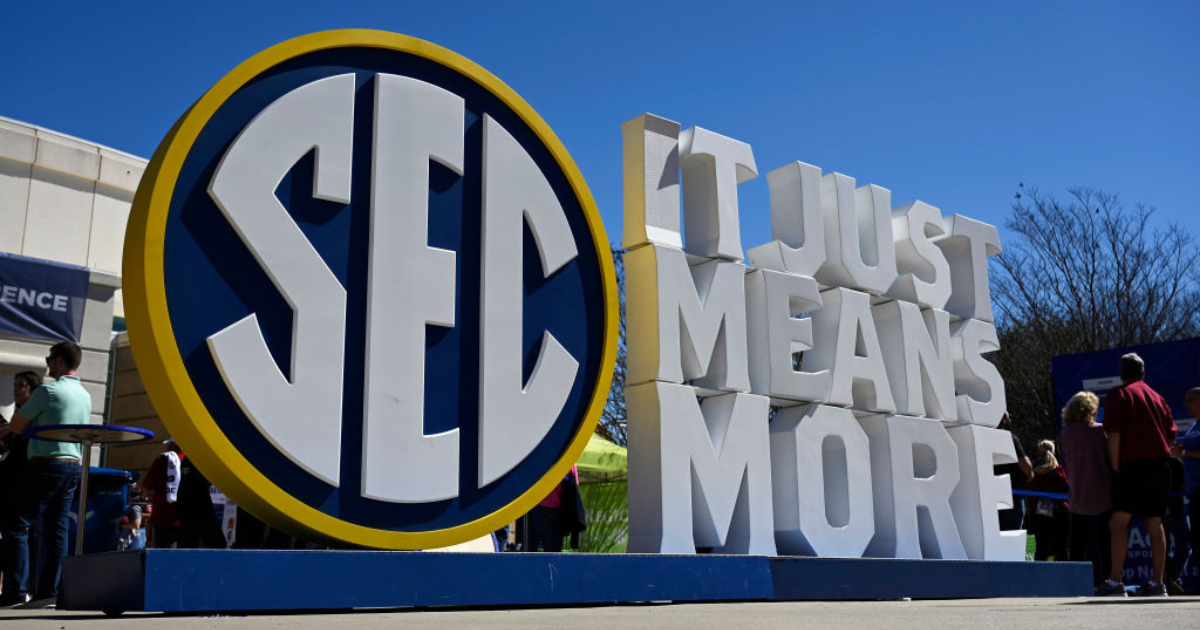 It is absolutely fair to say that the transfer portal has changed college basketball. The numbers are truly staggering. In 2021, 1,687 Division I men's basketball players entered the portal. Then, in 2022, 1,649 elected to transfer. This season, we have already surpassed 1,400 entrants. To put those numbers in perspective, over 20% of all Division I scholarship players have entered the transfer portal this season.
There is more talent than ever seeking a chance of scenery this offseason. Hunter Dickinson is a former All-American leaving Michigan. Max Abmas scored over 2,500 points in his four year career at Oral Roberts. There are former McDonald's All-Americans, conference players of the year, and national champions in the transfer portal. As we hit the midpoint of April there are still, likely, plenty of more names to come. Last year, several of the best players didn't enter the portal until late April or even early May. Patience can pay off, but other programs have been busy reaching out to dozens of prospects.
Keeping up with the entrants, exits, and commitments with the transfer portal is a nearly impossible task to conquer. Here at Kentucky Sports Radio, we've done the legwork for you. This will serve as a live document providing a weekly update on all the transfer portal news as it pertains to the Southeastern Conference. For those looking for an even broader view, our friends at On3 have a complete list of the top players in the portal. Let's dive on in to version 1.0 of the SEC Transfer Portal Tracker.
Alabama
Incoming: Jaykwon Walton (Wichita State)
Outgoing: Jaden Bradley (Undecided), Nimari Burnett (Michigan), Jaden Quinerly (Undecided)
After playing in just nine games across two seasons at Georgia, Jaykwon Walton burst onto the scene this season averaging 13.9 points and 5.3 rebounds per game at Wichita State. He is an athletic 6'7″ wing that made 42 of 105 three-point attempts as a junior. Walton fits into the Coach Oats style of play perfectly. Meanwhile, neither Bradley or Burnett shot the ball particularly well for the Crimson Tide. It remains to be seen if Walton can seamlessly transition into the Southeastern Conference, but in terms of fit for the specific Alabama system this seems like an offseason upgrade.
Arkansas
Incoming: Khalif Battle (Temple), Jeremiah Davenport (Cincinnati), Tramon Mark (Houston), Keyon Menifield (Washington)
Outgoing: Mahkel Mitchell (Undecided)
The story of the transfer portal in Razorback country isn't about who they've gotten it is about the sheer number of contact they have made. Essentially every decent player who hits the portal gets some sort of contact from Coach Musselman and the Arkansas staff. They are nearing in on 100 players at this point. However, fun little marketing ploys aside, Coach Musselman is once again doing really good things in the transfer market. Tramon Mark fits their aggressive style of play perfectly. He is an athletic, physical 6'5″ wing used to play a defensive-minded game at Houston. He averaged 10.1 points and 4.9 rebounds as a starter this season. As for Menifield, he is a jitterbug point guard that averaged 10.0 points per game for the Huskies. He was the leading scorer on the Nike EYBL Circuit in 2021 so he knows how to put the ball in the basket.
On April 12th and April 13th the Razorbacks landed back-to-back commitments from Khalif Battle and Jeremiah Davenport. Both are athletic wings that bring some needed shooting to the Arkansas roster. Battle averaged 17.9 points per game at Temple as a senior while shooting 35% from deep on over eight attempts per game. As for Davenport, he averaged 9.1 points while shooting 33% on over six attempts per game. Coach Musselman is once again a major winner in the transfer portal.
Auburn
Incoming: Denver Jones (Florida International)
Outgoing: Yohan Traore (Undecided), Chance Westry (Undecided)
Coach Bruce Pearl likes having guards that can put the ball in the basket. Few in the transfer portal embody that skill better than Denver Jones. After averaging 12.5 points per game as a freshman at Florida International, the 6'4″ exploded to 20.1 points per game this season. He also shot 37.1% from beyond the arc while making over two three-pointers per game. He will fit in nicely alongside 5-star incoming freshman Aden Holloway.
Florida
Incoming: Walter Clayton Jr. (Iona), Micah Handlogten (Marshall), EJ Jarvis (Yale)
Outgoing: Trey Bonham (Undecided), CJ Felder (Undecided), Jason Jitoboh (Tennessee State), Niels Lane (Undecided), Kowacie Reeves (Georgia Tech)
It was an up-and-down first season in Gainesville for Coach Todd Golden. However, his first full off-season has certainly gone well. The Gators have been one of the winners of the transfer portal so far landing three very talented players. Clayton Jr. was the MAAC Player of the Year averaging 16.8 points per game while shooting 43.1% from three for Gaels. Handlogten, a 7'1″ center, averaged 7.6 points, 9.8 rebounds, and 2.1 blocks per game on his way to being named Sun Belt Freshman of the Year. Finally, Jarvis earned Second Team All-Ivy League honors after averaging 11.3 points and 5.5 rebounds per game. It is a talented group of transfer portal additions in Gainesville.
Georgia
Incoming: None
Outgoing: KyeRon Lindsay (Texas Tech), Kario Oquendo (Undecided)
The primary note of Georgia's offseason, especially as it pertains to Kentucky fans, is their involvement with potentially bringing back two-time SEC assists leader Sahvir Wheeler. Until then, it has obviously been a net loss for the Bulldogs. Oquendo was one of their most talented players and Lindsay showed real upside in the 10 games he played in.
Kentucky
Incoming: None
Outgoing: Sahvir Wheeler (Undecided)
With five high level high school prospects coming to Lexington, the Wildcats don't have a whole lot of need in the transfer portal. Their biggest offseason win so far was 6'11" center Ugonna Onyenso withdrawing from the portal and announcing his return to Kentucky. However, Coach Calipari is still waiting on several stay or go NBA decisions that will likely shape how he and the staff attack the portal.
LSU
Incoming: Will Baker (Nevada), Jalen Cook (Tulane), Jordan Wright (LSU)
Outgoing: Kendal Coleman (California Baptist), Cam Hayes (Undecided), Justice Hill (Loyola Marymount), Adam Miller (Undecided), Shawn Phillips (Undecided), Corneilous Williams (Western Carolina), Justice Williams (Undecided)
In his first season at LSU, Coach Todd McMahon had to essentially build his roster from scratch after coming from Murray State. That offseason turnover led to a last place finish in the Southeastern Conference. Now, the Tigers are facing a less extreme version of the same turnover. Six players entered the portal, but they've also landed two very talented incoming guys. Jalen Cook from Tulane is one of the more talented pure scorers in the country. The 6'0″ guard began his career at LSU before averaging 18.0 and 19.9 points per game the last two seasons for the Green Wave. He has developed into an excellent shooter making 36.6% over the last two seasons on six attempts per game. Jordan Wright is no stranger to the SEC either having scored 1,183 points in his four year career at Vanderbilt.
The Tigers made another transfer portal splash on Friday, April 14th landing Nevada's Will Baker. The 6'11" former 4-star recruit averaged 13.6 points and 5.2 rebounds per game for the Wolf Pack as a junior. He has the ability to stretch the floor out to three-point range where he has made 48 of 128 attempts over the last two season.
Mississippi State
Incoming: None
Outgoing: Kimani Hamilton (Undecided)
Missouri
Incoming: Tamar Bates (Missouri), John Tonje (Colorado State)
Outgoing: Mohamed Diarra (Undecided), Ronnie DeGray (Undecided)
John Tonje was a four year contributor at Colorado State and really blossomed into a big time player as a senior. The strong 6'5″ guard scored 14.6 points per game while shooting 38.9% from beyond the arc this past season. He scored 1,051 career points in his four seasons for the Rams. Tamar Bates has been a solid contributor off of the bench at Indiana for the last two seasons. He vastly improved as a three-point shooter a sophomore making 37.4% of his 99 attempts. The 6'5″ athletic lefty should fit in well with Coach Dennis Gates' up-tempo style.
Ole Miss
Incoming: Brandon Murray (Georgetown)
Outgoing: Amaree Abram (Undecided), Robert Allen (Undecided), Malique Ewin (Undecided), James White (UAB)
The Rebels have some solid contributors heading out the door, but newly hired head coach Chris Beard landed a really good incomer with Georgetown's Brandon Murray. After averaging 10.0 points per game as a freshman at LSU, the 6'5″ guard stepped up to 13.7 point per game as a sophomore at Georgetown.
South Carolina
Incoming: Stephen Clark (Citadel), Ta'Lon Cooper (Minnesota)
Outgoing: Ja'Von Benson (Undecided), Chicago Carter (Undecided), Ford Cooper Jr. (Undecided), Daniel Hankins-Sanford (Undecided), Tre-Vaughn Minott (Undecided)
Stephen Clark isn't much of a shooter, but the 6'8″ forward is very efficient around the basket. The creative scorer averaged 16.3 points and 6.5 rebounds per game at The Citadel as a senior and will now try his hand at the high-major level. As for Cooper, after three years in the Morehead State backcourt he moved on to Minnesota 9.8 points, 4.0 rebounds, and 6.3 assists per game. He will give the Gamecocks a veteran playmaking presence.
Tennessee
Incoming: None
Outgoing: Kidd Brizek (Undecided), Kent Gilbert (Undecided), Alec Kegler (Undecided), Olivier Nkamhoua (Undecided)
The only real piece of news here for the Vols is the departure of Olivier Nkamhoua after a career-best season. The versatile 6'8″ senior averaged 10.8 points and 5.0 rebounds per game as a starter for Tennessee. Michigan is the likely leader at this point to land his services.
Texas A&M
Incoming: None
Outgoing: Javonte Brown-Ferguson (Undecided), Erik Pratt (Undecided), KK Robinson (Undecided)
Vanderbilt
Incoming:
Outgoing: Malik Dia (Belmont), Quentin Millora-Brown (Undecided), Noah Shelby (Undecided), Myles Stute (Undecided), Trey Thomas (Undecided), Jordan Wright (LSU)
It has not been a good offseason for Coach Jerry Stackhouse despite coming off of his best season at Vanderbilt. Four primary rotation players have hit the transfer portal along with a pair of promising freshmen. It'll be back to the drawing board in year five for Coach Stack.
The post SEC Transfer Portal Tracker appeared first on On3.